"Father would shout, Mother was scared. We wanted to escape but there was no way out".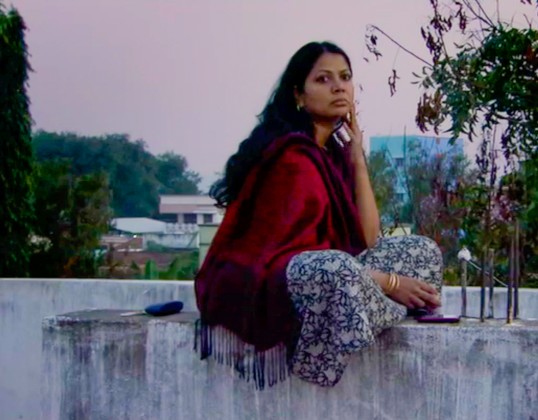 Director: Kim Longinotto
Script: Olly Huddleston
89mins      UK Drama
Champion of women's oppression, Kim Longinotto, takes the emotive subject of female subjugation and turns it into an a sympathetic documentary about how one Indian woman became a mover and a shaker in the male-dominated arena of pubic life in Chennai.
Her lens tones down the lipstick vibrancy of the colours normally redolent of India and instead she offers soft pastel hues and gentle musings with Salma and her female family members who reflect on the sober realism of life behind the veil for Muslim women in this part of the World. Longinetto's observational and unobtrusive style allow complete freedom giving Salma and her sister a certain dignified presence in front of the camera as they express their views, without bitterness or rancour.
We hear how Salma spent the first part of her life under curfew in a small room, abandoned by her parents until arranged marriage prevailed in this community where women are merely chattels to serve mens' sexual wants and their societal aspirations – to sire male heirs. A simple story then, without any particular drama, but a positive and heartening tale of triumph over adversity. MT
SALMA IS SCREENING AS PART OF THE OPEN CITY DOCS FEST ON SATURDAY 21 JUNE 2013