Director: James MacTaggart
Script: John Webster (play)
Producer:  Cedric Messina
Cast: Eileen Atkins, Charles Kay, Michael Bryant, Gary Bond, Tim Curry, Dallas Cavell, Roy Evans, Jerome Willis, Sheila Ballantine
 UK                                             116mins           1972         Jacobean Tragedy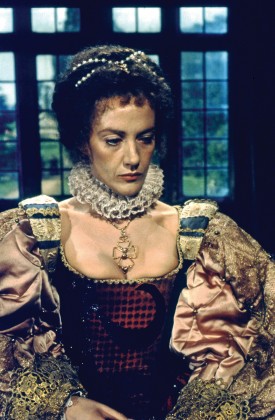 Circa 1612, Malfi is a Five Act Play written by John Webster and loosely based upon true events in an Italian court of the early 16th Century. It is renowned to this day for the superb complexity of the characters, particularly Bosola and the Duchess, here played by Atkins. Indeed, Michael Bryant was nominated for a BAFTA for his portrayal of Daniel de Bosola in this dramatization.
Starting out a love story, as so many Jacobean tragedies do, it all inevitably goes Pete Tong by the end, as the Duchess marries secretly beneath her and her two brothers set out exact their revenge for this unholy transgression.
Webster has a rare staying power, this play in particular has had many and varied productions throughout the intervening centuries and by the most feted actors of their day, surviving the fall from favour with audiences for it's bloody and violent content, only to be revived again decades later. It is still appreciated today not only for Webster's extraordinary and timeless characterisation, but also his undeniably powerful use of the language;
Whether we fall by ambition, blood or lust,
Like diamonds we are cut with our own dust.
Broadly, a play concerning corruption- of power and of the mind as much as of society, of cruelty and of the place of women in society at that time. By meddling with any given intractable Law, one invoked The Wrath and things would inevitably be put right, albeit with much bloodletting and grievance along the way.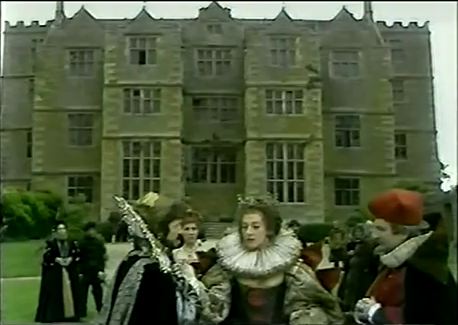 Eileen Atkins and Charles Kay (giving a rather unnerving though inadvertent impression of Peter Sutcliffe) as her twisted brother are the stand out performances and the language is brought alive by the entire cast. It must however not be forgotten that this is a 'Play Of The Month' and is styled such, rather than a more naturalistic production that we may now be more used to on our screens.
It falls down a little on the sound; without the use of radio mics, the sound suffers somewhat, muffled and indistinct in places, due to the limited manner of recording. The costumes however are excellent and the production is augmented by filming on location rather than a set, which also allowed the director to open it out to include exteriors.
So overall, a faithful interpretation of the original play, albeit inevitably shortened for TV and a rare treat to step back in time, if not to 1520, then at least to 1972 and see a different generation in the fire of their youth tackling an ageless story with vigour and aplomb. AT
THE DUCHESS OF MALFI IS SCREENING AS PART OF THE JACOBEAN TRAGEDY SEASON AT THE BFI ON 10 APRIL 2013