Director: Baltasar Kormakur
Olaf Darri Olafsson, Johann G Johannsson, Porbjorg Helga Porgilsdottir, Theodor Juliusson, Maria Siguroardottir
Iceland     95mins   Drama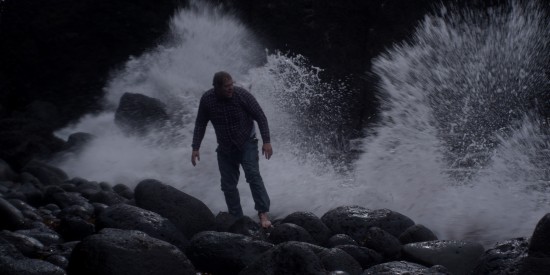 Baltasar Kormakur originally came to fame in Iceland through his acting talents. But recently he has made superb drama 101 Reykjavik (with Victoria Abril) and crime thriller, Jar City, that screened last Autumn as part of the London Nordic Film Festival 2012.
His latest outing is based on an extraordinary incident in 1984 when an Icelandic trawler capsized off the coast of the West Islands leaving only one survivor. THE DEEP is the story of a miracle and Kormakur creates a convincing and tangible sense of place and suspense in the opening sequences that see a group of fishermen preparing to set sail for the high seas.
Tragedy ensues and the aftermath, staged in flashback, shows Gulli (Olafur Darri Olafsson) surviving against all odds in icy waters in a feat that will make him a national hero.  His will to live and sheer determination is portrayed in a gripping and realistic performance by Olfur Darri Olafsson (who has recently won Best Actor at Karlovy Vary Film Festival) and is set against gloomy and atmospheric visuals of the treacherous volcanic landscape and choppy seas echoing his sense of fear, pain and desolation.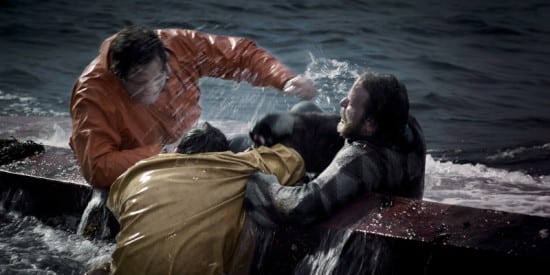 But rather than a superhero, Gulli emerges from all this as a nice enough, overweight bloke who is just looking forward to getting back for a drink with his friends and family. When faced with adversity he just took it all on board, or not, as it transpired.
And it's due to this close engagement with the local community that the The Deep ultimately fails as an exciting narrative. A story that could have been moving or even devastating just seems to end up rather deflated. Perhaps Kormakur felt a need to protect the sensibilities of the locals by shying away from depicting what really happened in this fishing village.  After the excitement and build-up of the first half, the film shifts in tone from drama to banal reality as it laboriously picks apart the aftermath of the tragedy, detailing the subsequent scientific findings in a procedural way that eventually descends into tedious documentary-style fare.
Presumably some of the people affected by the losses are still alive and, out of sheer respect for their feelings, one is left with the impression that Kormakur has reined back from giving full exposure to the grim reality of how tragedy ultimately affected this small fishing community. A missed opportunity then but nevertheless a remarkable piece of filmmaking that marks Kormakur out to be a technical genius with an eye for a story. MT