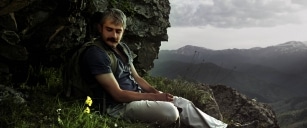 Director: Muzaffer Özdemir
Cast: Kanbolat Gorkem Arslan, Muhammet Uzuner, Muzaffer Özdemir,
75min     Turkish with subtitles
[youtube id="WavBbMoy4O8″ width="600″ height="350″]
In 2002 Muzaffer Özdemir won Best Actor at Cannes for Distant (Uzak) and has appeared in many of Nuri Bilge Ceylan's films.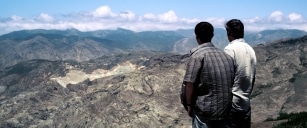 Yurt in which he also stars, is his directorial debut. Essentially an arthouse piece it has a similar melancholic feel to Uzak and the wide screen visuals of Once Upon a Time in Anatolia, although it lingers a little longer on them possibly reflecting the artistic leanings of its central character, Dogan, (Kanbolat Gorkem Arslan) a world-weary architect from Istanbul.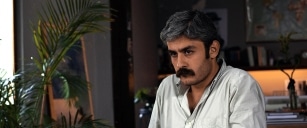 There's also a mountain freshness to this tale of introspective nostalgia that sees him going back to his home Gumushane, in the verdant valleys and sweeping mountainsides of Anatolia, in the hope of taking time out to meditate on his life and re-connect with a positive past. It's almost as if he is hoping to tap into a font of rejuvenating power to sooth his jaded palette of the fast-moving modern world of Istanbul. Kanbolat Gorkem Arslan gives a quietly resonating performance as the gentle but probing Dogan: he talks to a primrose at one point and creates light reflections in a stream with the bell rescued from a dead lamb. It's a delicate touch symbolic of the fragility of nature and a technique that also appears in Jîn, Reha Erdem's recent Anatolian fantasy drama.
What Dogan finds is no more the peaceful and luxuriant playground of his childhood but a region over-developed and harnessed by industry with locals fighting officialdom to retain rights to their homeland and cultural heritage and suspicious of strangers. In a cruel twist, he even has to prove that he was born in the region.
Yurt is a paean to the simplicity and serenity of pastoral life in danger of disappearing due to modern progress. A richly contemplative and observational film that examines the feelings of sadness and alienation brought about by increasing urbanisation in contemporary Turkey. MT
YURT WAS THE WINNER OF THE GOLDEN WINGS AWARD AT THE LONDON TURKISH FILM FESTIVAL 2011 AND GOES ON GENERAL RELEASE AT SELECTED CINEMAS FROM 5TH APRIL.: THE ICA,