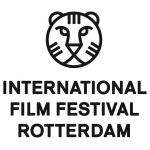 Sam Ellison, 2019, Mexico/Haiti/USA, world premiere
A poetic and peaceful paean to Haitians seeking a better life, Sam Ellison gloriously colourful images tell a story we already know but in a zingingly positive and honest way. Low on dialogue but long on musical interludes Chèche Lavi offers its characters a chance to tell their tale while we listen and enjoy the scenery and creatively composed shots of the laborious odyssey via Brazil and Peru, in order finally to ride into Mexico in the cargo hold of a truck. Hoping for a new life in the USA, but then there's the wall.
Director Sam Ellison cut his teeth as a cinematographer of narrative fiction, and his film's meticulously constructed visual language – formal compositions, long takes, and long silences – draws from that experience. This appealing style draws us into the emotional world of Robens and James as they embark on their borderland adventure, deepening our understanding of their trails. Gradually they cease to feel inaccessibly foreign.
Haiti and Haitian immigrants, specifically, are often singled out as undesirable in crude and racist attacks. And Ellison has tried to push back against this ideological climate with his calm and placid approach that avoids "headline" sensationalism as the protagonists go about their journey.
French and Portuguese speaking Haitian refugees Robens and James naively dreamed of utopia. They come up against unpleasant surprises, but Sam Ellison quails away from the horror of displacement. His portrait sees two likeable young men adopt a philosophical approach to their journey, always looking on the bright side despite their sense of disappointment and resignation. Getting what you want was never going to be easy. And we feel for them. Ellison's humane but detached approach honours this timeless yet topical theme. Chèche Lavi is a documentary that works like a narrative art-house feature, and looks like one too.
ROTTERDAM FILM FESTIVAL | BRIGHT FUTURES | 23 JANUARY – 3 FEBRUARY 2019