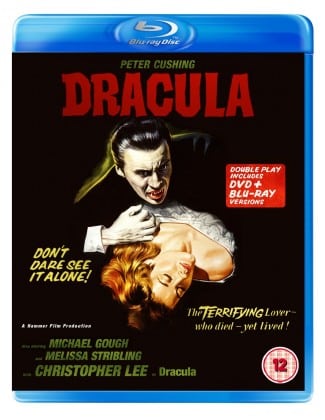 Director: Terence Fisher
Script: Jimmy Sangster (Bram Stoker)    
Cast: Christopher Lee, Peter Cushing, Michael Gough, Melissa Stribling, Carol Marsh, John Van Eyssen, Valerie Gaunt
UK                                    84mins                     1958             Horror 
Terence Fisher came to filmmaking extraordinarily late, directing his first feature at the grand old age of 43, through the J Arthur Rank Studios. And he helmed a fair few films with some notable stars such as Jean Simmons, Dirk Bogarde and Herbert Lom.
However, his big break came when in 1957, Hammer Studios asked him to direct a remake of Frankenstein, aged 52. The Curse of Frankenstein was a box office smash, sealing his fate as the horror go-to guy for the rest of his career. This Hammer debut also created bankable careers of Cushing and Lee, who reunited for Dracula the same year, made also basically for peanuts.
John Van Eyssen plays Jonathan Harker, the man on a mission to kill Dracula under the pretence of being a librarian employed by Lee's Count Dracula to catalogue his extensive library. When the cavalry fails, it's Peter Cushing's Van Helsing who goes in to clear up the mess.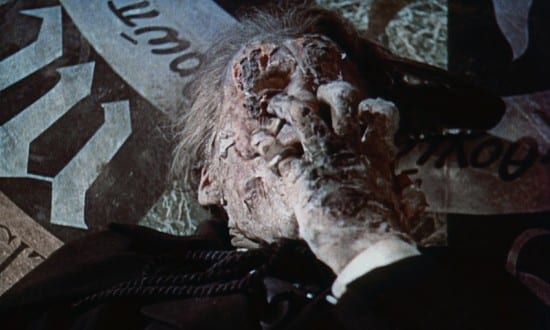 The film has definitely aged, in terms of style and content. The acting style is more theatrical than today's tastes will allow for without parody and, by today's standards, the content is staid, the effects naïve, but the power and commitment of the performances, particularly Cushing and Lee are undeniable. At the time of its release, this kind of horror with attendant bloodletting was revolutionary and caused quite a stir. Something almost unthinkable now, when one considers the gallons of blood used in Chainsaw Massacre 3D, or the Saw franchise.
It is however heartening to see that it has been singled out for restorative treatment for many more generations to enjoy. I've no idea what sort of condition the original was in and there are still a few places at which one can tell the film must have been in a parlous state, but in the main, it feels very fresh and clean. The two disk DVD has an armoury of extras, including alternative versions of the full film. I suspect in the end this may be one for the interested and the collector, but a fine piece of work nevertheless by filmmakers, cast and restorers alike.
A classic then, but a classic 'B' horror, not on a par with a Lawrence Of Arabia say, so not without interest, but it was never made to look classy. This is Hammer House of Horror's Dracula, after all, for Satan's Sake. AT
DRACULA IS OUT ON DVD AND BLU-RAY
FOUR BRAND NEW FEATURETTES.
DRACULA REBORN. New 30 min. featurette about the film's creation and history, featuring, among others: Jimmy Sangster, Kim Newman, Mark Gatiss, Jonathan Rigby and Janina Faye (Tania in the film).
RESURRECTING DRACULA; New 20 min. featurette about the film's restoration, from the BFI's 2007 restoration through to the integration of "lost" footage, featuring interviews with key staff at the BFI, Molinare and Deluxe142. Also covers the February 2012 world premiere of Hammer's interim restored version including "vox pop" interviews with fans after the event.
THE DEMON LOVER: CHRISTOPHER FRAYLING ON DRACULA  New 30 min. featurette.
CENSORING DRACULA; New 10 min. featurette on the original cuts to the film ordered by the British Board of Film Censors.