GRAVITY  ***       OUT OF COMPETITION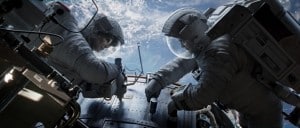 Seven years after Children of Men, Mexican Director Alfonso Cuarón's GRAVITY 3D swirled silently into Venice with a distant murmur of astronauts talking via satellite in space.  George Clooney (Matt Kowalksy) gradually floats into view, as sauve in a space-suit as he is in Gucci tailoring.  With his co-pilot Dr Ryan Stone (Sandra Bullock), he injects much-needed humour into this claustrophobic but technically brilliant sci-fi drama that follows a stricken space-ship as it floats towards the Earth's orbit with its surviving astronauts. The pair float helplessly amid a welter of emotionally-charged memories of the World they left behind.  A pithy script and Emmanuel Lubezki's ethereal visuals make this a worthwhile experience for the art house crowd and Sandra Bullock is surprising moving as a co-pilot who has nothing left to live for but every reason to survive.. MT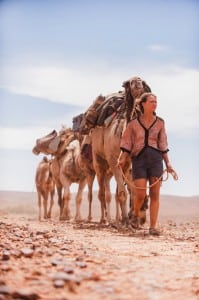 TRACKS ***      IN COMPETITION
Take the Australian outback, three wild camels, a black labrador and a woman with a mission and you've got John Curran's drama inspired by the true life of Robyn Davidson, who walked from Alice Springs to the Indian Ocean in 1977.  During this breathtaking travelogue of painful and sweaty trials and tribulations, she makes some interesting discoveries about survival and herself: that she wants to be alone.  Mia Wasilowski gives an exultant performance as Robyn, not the most pleasant of characters, but certainly dogged and single-minded in her pursuit of a dream. It also has Roly Mintuma as her Aboriginal guide and Adam Driver as the photographer who fails to win her heart. Despite looking for solitude, Robyn bemoans her deep loneliness at every step of the way and although the scenery is beautiful, the woman herself remains a cypher. MT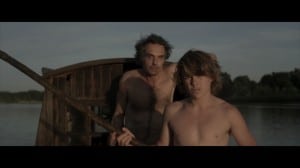 LA BELLE VILLE ****        GIORNATE DEGLI AUTORI
Jean Denizot's feature debut LA BELLE VIE is a classicly told, ravishingly-shot, rites of passage idyll set in the rolling countryside of the Loire River. Based on a true story of two boys on the run with their father, who has flouted French custody laws, it paints him as a loving but also mentally abusive man. Newcomer, Zaccarie Chasseriaud, stands out as the youngest boy, Sylvain, whose desire for a proper life and a girlfriend finally bring matters to a dramatic head.
WOLFSKINDER ****       ORIZZONTI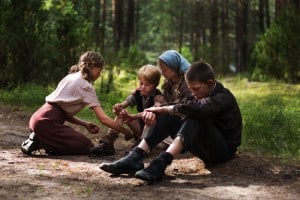 Poignantly brutal and achingly beautiful, Rick Ostermann's Second World War survival drama follows the plight of four young German orphans fleeing the Red Army through the stunning countryside of Lithuania. Levin Liam leads the group in the role of Hans whose innate gentleness and determination shine through against the odds in a performance of subtle complexity and depth for such a young actor.
LAS NINAS QUISPE ***      SETTIMANA DELLA CRITICA Haunted by sadness, mistrust and a hostile political climate, three sisters herd goats in the high planes of seventies Chile as they contemplate their bleak future.  Sebastian Sepulveda's debut is a plaintive affair shot through with human tenderness and a captivating sepia-tinted aesthetic.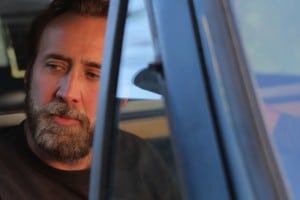 JOE **          IN COMPETITION
David Gordon Green's last outing, Prince Avalanche, was one of the standout comedies of Berlin this year. Here in JOE he casts Nicolas Cage as a brooding ex-con with a heart of gold. And Cage doesn't disappoint, bringing forth a performance of echoing intensity alongside Tye Sheridan's abused teenager.  But where MUD succeeded in the 'sins of the father' dynamic, JOE never really comes together as a cohesively absorbing drama.
NIGHT MOVES ****     IN COMPETITION
A Simple plan to blow up a damn has far-reaching consequences for three environmentalists in this explosive psychological crime thriller with a moral twist from MEEK'S CUTOFF director, Kelly Reichardt. Jessee Eisenberg leads a dynamite cast of Dakota Fanning and Peter Sarsgaard. Chilling and memorable MT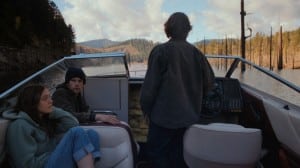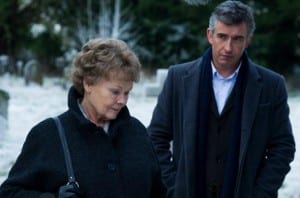 PHILOMENA ****          IN COMPETITION
STEVE COOGAN AND JEFF POPE WIN BEST SCREENPLAY
Stephen Frears takes this heart-rending adoption story, overlaid with Steve Coogan's lightly comedic touch, to produce an inspiring drama that raised the roof on the fourth day of Venice Film Festival.  Judy Dench plays Philomena Lee, a stalwart Irish mother who harks back to her lost son on his 50th birthday.  World-weary journo, Martin Sixsmith (Coogan,who also acts and produces), takes up her story and their instant chemistry leads to a moving, funny and entertaining film with universal appeal and likely box-office success. MT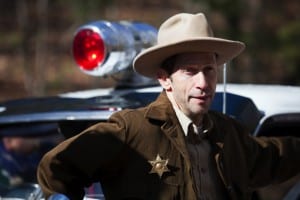 CHILD OF GOD **     IN COMPETITION The James Franco production line continues with this adaption of a Cormac McCarthy novel about an angry loner in sixties Tennessee.  Scott Hare gives his all to the role of Lester Ballard in a drama that blends necrophilia, defecation (and every other bodily function) with washed-out landscapes and unimaginative camerawork depicting one man's descent into Hell. If you like your dramas 'warts and all' then this is one to go for.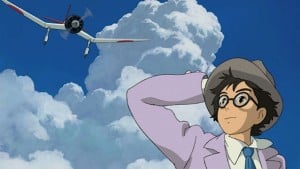 THE WIND RISES *****         IN COMPETITION
Another enchanting piece of Japanese Anime from Studio Ghibli, this time a delicately- drawn story of Wartime aeronautical engineer Jiro Horikoshi, who designed the amazingly effective 'Zero' fighter during WWII.  THE WIND RISES is particularly special because its director and writer, Miyazaki Hayao, is well-known for being behind the most successful films: Howl's Moving Castle and Ponyo. What starts as a largely biographical story of Jiro's childhood, training and early career gradually transforms into an endearing love story when he finally meets his sweetheart while saving her umbrella in a gale. The two have previously met during an earthquake, (the Great Kanto disaster of 1923) wonderfully depicted in the early part of the film but now the visuals reflect lush and flowery country landscapes including almond blossoms, billowing meadows, breathtaking cloud formations and sunsets. As usual with Ghibli, the dreamy visuals often belie a heart-rending or serious storyline, and THE WIND RISES is no different, underpinned as it is by Jiro's personal tragedy and the Wartime context of conflict and geographical disaster.  Immersive from start to finish, THE WIND RISES is a stunning piece of filmmaking accompanied by a richly-textured narrative that will delight regular devotees as well as those still unfamiliar with the genre. MT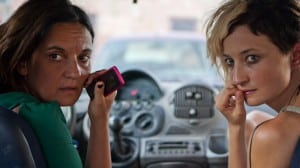 VIA CASTELLANA BANDIERA ***  (A STREET IN PALERMO)   IN COMPETITION
ELENA COTTA – BEST ACTRESS – COPPA VOLPI
Emma Dante is known in Italy for her theatre work.  Here, she directs and also stars as a lesbian woman who won't give way to the oncoming vehicle in a narrow street, while on the way to a wedding with her partner (Alba Rohrwacher – Sleeping Beauty). But the driver of the other car (Elena Cotta) is well-known locally for her stubbornness.  A noisy and argumentative film that serves as a metaphor for Italy's more general ills.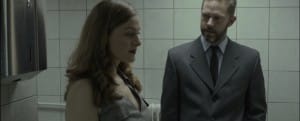 MISS VIOLENCE ***        IN COMPETITION
THEMIS PANOU – BEST ACTOR – COPPA VOLPI
As Greek tragedies go this one is a slow-burning, pastel-tinged affair: Brooding with malevolence and bristling with suspicion from the opening sequence involving the suicide of a young girl during a family birthday, to the final half hour of shocking revelations as the toys are thrown out of the pram.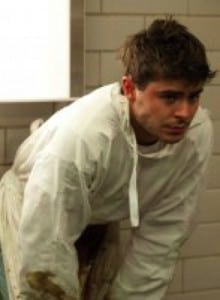 PARKLAND **             IN COMPETITION
Peter Landesman's attempt to examine the fall-out of JFK's death from the perspective of those involved in his final hours,  fails in bringing anything new to the table with a motley selection of characters from the backstory. Lee Harvey Oswald's mother is a particularly nasty piece of work played by Jacki Weaver. Paul Giamatti is compelling as the guy who shot the amateur footage on CIne and Zac Ephron plays an earnest young doctor who fails to save his life and Billy Bob Thornton also stars.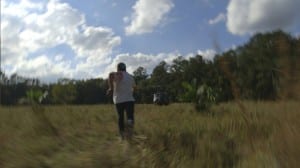 THE SACRAMENT **              ORIZZONTI
Based on a true story about a cult community in Georgia, Ti West's mockumentary is a well-intentioned but unconvincing thriller with a strong central performance from Amy Seimetz (Upstream Color).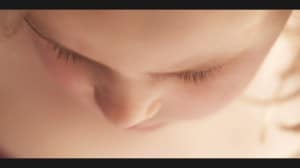 THE POLICE OFFICER'S WIFE ***    IN COMPETITION
SPECIAL JURY PRIZE WINNER
This three-hour film takes an epistolary format to slowly flesh out the married life of a policeman, his wife and their infant daughter, in a small German town.  Beautifully drawn, with detailed and appealing use of the local countryside to give context, it serves as testament to the subtle but corrosive effect of modern life on one couple's relationship. Director, Phillip Grõning has served as Venice Orizzonti Jury President in 2006. MT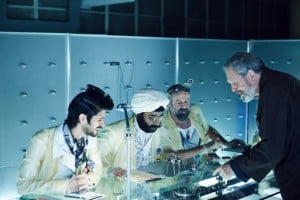 THE ZERO THEORUM **      IN COMPETITION
Terry Gilliam is back with a psychedelic mish-mash of mysogyny and male musings: THE ZERO THEORUM is a mathematical formula that seeks to determine whether life has meaning, as seen through the eyes of Christophe Waltz's middle-aged geek in a dystopian town of the future. Waltz is perplexed and benign in the role as he's badgered to settle down by Melanie Thierry's blonde piece of fluff who taunts him  to commit in various states of undress (a typical male fantasy from the warped mind of a commitment-phobe). It's online, corporate Hell so just hope that we never get there . An acquired taste to divide audiences: I'd give it a miss unless you love his films.
LOCKE ****            IN COMPETITION
Steve Knight's in-car drama nevertheless offers plenty of action-packed thrills in this 'one-hander' for Tom Hardy. He plays a father and engineer whose life unravels as he races South on the M1 to meet the latest of his offspring while managing a complex building project. All conducted over the telephone from his BMW, he talks to his wife, his lover, two teenage sons and members of his building team: the traffic police would have a field day but they'd probably thoroughly enjoy this seat-clenching thriller that could be re-named 'Vorsprung Durch Technik".  Olivia Colman, Ruth Wilson and Tom Holland plays the telephone roles.
TOM AT THE FARM ****       IN COMPETITION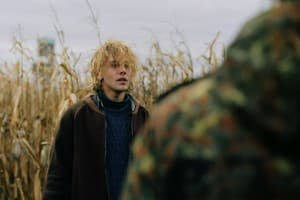 Quebec wild child Xavier Dolan roars backs into form with this screen adaptation of a play by Michel Marc Bouchard. Set in the open prairies of Canada's farmland, Dolan plays the main character, Tom (sporting a curious corn-like mop of blond hair), a gay man who turns up at his lover Guillaume's funeral not only to discover that the family is unaware of his existence but also unwilling to accept Guillaume sexuality.  With a great support cast that features Evelyn Brochu (Cafe de Flore) and Pierre-Yves Cardinal, this visually exciting and unpredictable thriller follows a linear narrative but otherwise challenges perceptions and reality at every step of the way as Tom becomes caught up in a web of lies, deceit and homoerotic desire.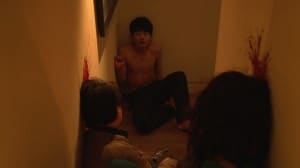 MOEBIUS **              OUT OF COMPETITION
The human psyche is a twisted and  tortured affair according to Kim Ki-duk who brought his latest outing to Venice after winning the GOLDEN LION in 2012 with PIETA.  The subject is still family dynamics but there's a father involved this time. His random infidelity gradually leads to family breakdown after his son sees him in a restaurant with his lover.  MOEBIUS, whch was banned by the censors in his homeland of Korea, features just about everything from humiliation and rape to autoeroticism and demonstrates show how easy it is to unlock evil in the human mind and turn decent people into animals. Disturbing and graphic MT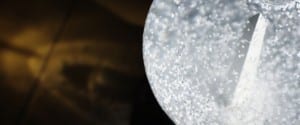 THE UNKNOWN KNOWN ****            IN COMPETITION
In this, the first of two documentaries competing for the Golden Lion, Oscar-winning director Errol Morris looks at Donald Rumsfeld's engaging personal recollections of his time in office. Seen through cine footage of state tours with the Kennedy's and his private musings with members of the administration, Morris succeeds in capturing an 'innocence' here that has long gone from contemporary politics. Fascinating for anyone who remembers the era or who has an interest in American political history. MT
EASTERN BOYS ****                   BEST FILM – ORIZZONTI 
Accomplished scripter, Robin Campillo (The Class, Foxfire), takes a random group of illegal immigrant young men from Eastern Europe and constructs an unpredictable and unflinching thriller set in the suburbs of Paris. It revolves around a gay Frenchman (Olivier Rabourdin) in his fifties and his unexpected adventure with one of the teenagers (Kirill Emelyanov). Watchable and absorbing, this was one of the best films in the festival this year.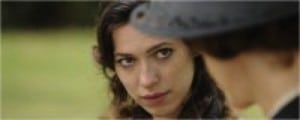 A PROMISE ****   OUT OF COMPETITION
Patrice Leconte's haunting and fabulously romantic drama with Belle Epoque overtones is set in a German industrial town before the Great War. It stars Alan Richman in a subtle performance as an ageing steel magnate whose wife (Rebecca Hall)  falls for his young assistant. Based on a novel by Austrian Stefan Zweig, one of the most famous writers during the 1920s and 30s.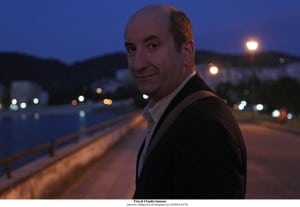 L'INTREPIDO ***    IN COMPETITION
Billed as a comedy, Gianni Amelio's competition entry has few laughs but some bittersweet moments. It stars Antonio Albanese as an industrious and enterprising middle-aged man who deserves the Golden Lion for his admirable work ethic and old-school values during the current economic crisis in Milan. Dogged by bad luck and a truculent son, he is a tribute to his generation, setting a shining example in this worthy, uplifting but overlong feature. MT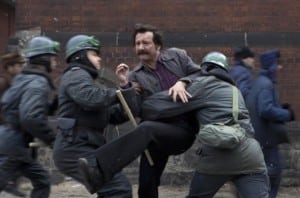 WALESA. MAN OF HOPE *****         OUT OF COMPETITION
What an amazing contribution Andrzej Wajda has made to Polish and World film. Here, he brings an important, well-crafted and watchable docudrama about the life of Lech Walesa and his single-minded efforts to improve freedom for ship-workers in Gdansk during the latter part of the seventies and early eighties. Skilfully editing archive footage to blend with visuals depicting police riots and clashes, it elegantly envelopes the love story of Walesa and his wife Danuta into this gripping episode of Polish political history shot through with occasional moments of dry humour. MT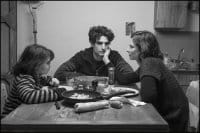 JEALOUSY ***   IN COMPETITION
Louis Garrel stars as….Louis Garrel in an out of love in this slim drama which also stars Anna Mouglalis and centres around a family split apart by infidelity and financial insecurity.  Phillippe Garrel is a Venice regular and has one the Silver Lion twice for J'ENTENDS PLUS LA GUITARE and REGULAR LOVERS.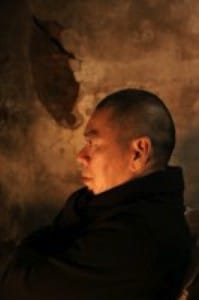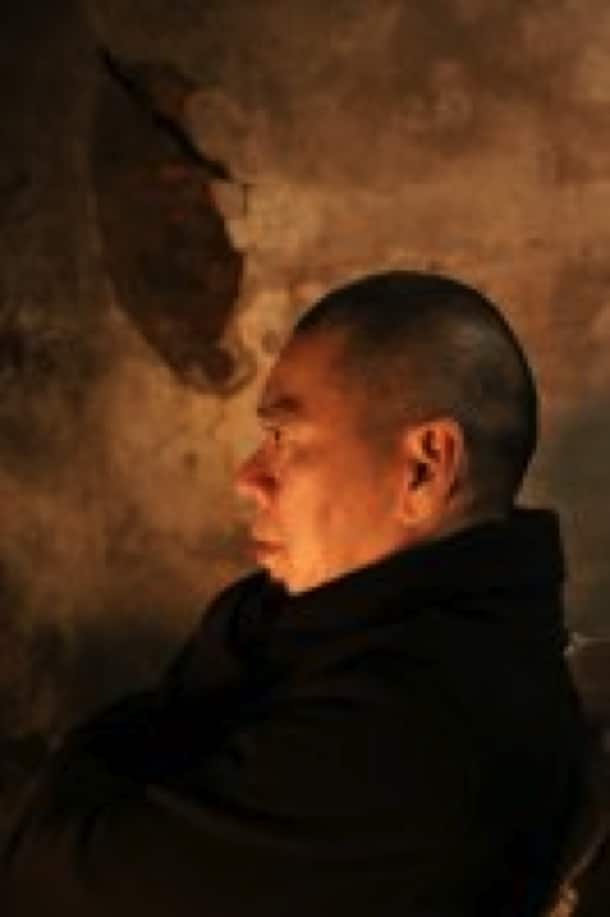 STRAY DOGS **   IN COMPETITION
GRAND JURY PRIZE WINNER
Taiwan is experiencing a building boom that is displacing and disenfranchising the inhabitants of Taipei, who scratch around to make ends meet. Tsai Ming Liang's drama is set to divide critics and possibly audiences. Will appeal to the most ardent art house devotees of long, lingering shots and close-up footage.
ANA ARABIA ***  IN COMPETITION
Israeli director, Amos Gitai, filmed this insight into a small community of Jews and Arab outcasts in one single 85-minute shoot. It provides a fresh and authentic slice of life in a contemporary border enclave.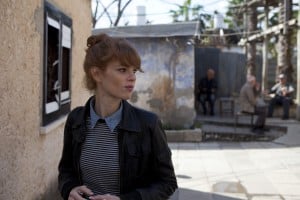 THE ROOFTOPS ***  IN COMPETITION
Set in his own neighbourhood in Algiers, Merzak Allouache's lively multi-stranded narrative feature brings another modern-day look at life in an Arabic culture to the competition.
THE REUNION ***   SETTIMANA DELLA CRITICA
BEST DEBUT WINNER
Actor Anna Odell's debut feature in which she plays a striking lead, is a psychological drama that looks at the dynamics of power and bullying within friendships.  Taking a class reunion meeting up 20 years after school years, it examines how individuals can be ostracised in the classroom leading to mental issues later on in life. Impressive and watchable. This film won the FIPRESCI Award at Venice 2013 for Best Newcomer.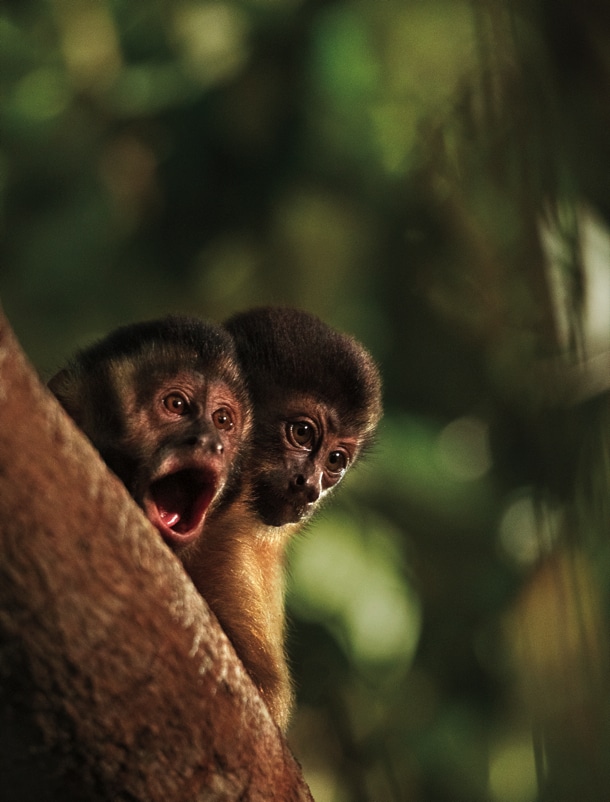 AMAZONIA *****           OUT OF COMPETITION
AMAZONIA is Brazilian helmer Thierry Rogobert's enchanting and eye-popping 3D docudrama set entirely in the Amazon jungle.  It concerns Kong, an endearingly cute cappucine monkey, who is stranded after a plane crash deep in the rain fores of Brazilian.  From the opening sequences we instantly bond with Kong and, as his bewildered little face looks up at the camera, we want to protect him on his journey to fend for himself in the wild.  Apart the ambient sounds of rain and random predators, Rogobert's film is entirely unscripted and provides audiences with a rich visual canvas of vibrantly colourful and exotic flora and fauna on which to meditate. David Attenborough eat your heart out!.  MT
 SACRO GRA ****     IN COMPETION          GOLDEN LION WINNER
Gianfranco Rosi' documentary is a well-crafted and peripatetic affair that tells the story of a famous ring road 'Grande A' that surrounds Rome.  Literally meaning 'Holy Grail', it dabbles in the lives of the many characters who live around this major highway offering a selection of random vignettes cutting across the social  divide.  Accompanied by an evocative soundtrack, Rosi's observational style allows the viewer to muse and meditate on this fascinating slice of urban life.