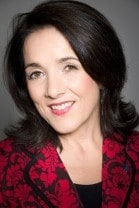 Director: Sebastian Lelio
Script: Gonzalo Maza, Sebastian Lelio, Diego Fontecilla, Fabiola Zamora, Coca Guazzini
110min    Drama  Chile/Spanish with subtitles
Cast: Paulina Garcia, Sergio Hernandez,
Sebastian Lelio's third feature opens with a tracking sweep of the palm-fringed coast of Santiago de Chile and offers an upbeat snapshot of contemporary life in his burgeoning South American homeland.  The story centres on Gloria, a positive and happy divorcee who's looking for a second bite of the cherry and determined not to spend her life alone or focusing solely on her job and children.
Paulina Garcia won Best Actress at Berlin for her sunny portrayal of a mid-lifer who hasn't reached old age but is contemplating the future and starting to see the long shadows of her mortality slowly edging into sight.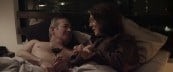 With crisp, clear direction and a wealth of glossy locations and interiors, this is a mature and insightful film for a director in his late thirties and one that gives plenty of positive food for thought without a touch negativity or self-doubt: a refreshing look at second-time love for the older generation. Gloria examines her hopes and reassesses her life through the encounters she experiences. Sebastian Lelio shows us the positives of his Latin culture without being judgemental or maudlin: strong family links, dancing, music and laughter, Chilean wine and socialising are the keynotes. There's a touchingly romantic vignette of a man and woman singing a Brazilian love song round the piano.  The dating scene throws up rich pickings  most of which are rotten and a graduall realisation that life is good and there is future for Gloria and for Chile set against a background of political uncertainty and forty years of strife and unrest. MT
GLORIA IS ON GENERAL RELEASE FROM 1 NOVEMBER 2013 IN SELECTED CINEMAS