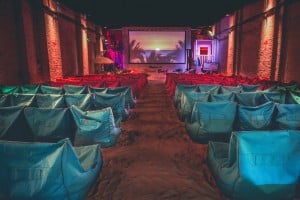 BACKYARD CINEMA at MERCATO METROPOLITANO is the latest immersive cinema space where its scene shifting theme has now found a permanent home in the Elephant & Castle venue. From now on the ambiance transform seasonally and the latest incarnation is Miami Beach with its own beach bar with delicious Italian fare to feast on. To feel the sand between your toes, flip-flops are provided. MERCATO METROPOLITANO is at Elephant and Castle. The full film programme is here.
ARTHOUSE CROUCH END, 159  Tottenham Lane N8 9BT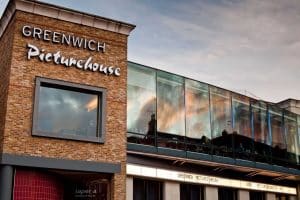 An intimate child-friendly venue (ever been locked in with a two-year old tantrum) that offers all the latest arthouse films just around the corner for Crouch End and Stroud Green dwellers.  Membership scheme available.
GREENWICH PICTUREHOUSE, 180 Greenwich High Road Greenwich London SE10 8NN
Showing all the latest indie and arthouse fare – Box Office Number: 0871 902 5732 (calls cost 13p per minute plus your telephone company's access charge). Membership scheme available
Email: greenwich@picturehouses.co.uk General Manager: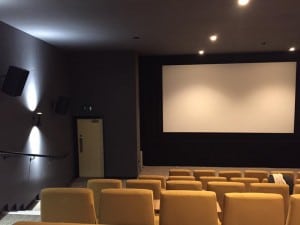 Designed for the modern filmgoer, CURZON ALDGATE is a new four-screen cinema in London's culturally vibrant East End. Curzon will bring their renowned programming to the venue – ranging from the best of Hollywood to critically acclaimed independent cinema from all over the world. Curzon Cult Membership is now available £350, buys free tickets for a year!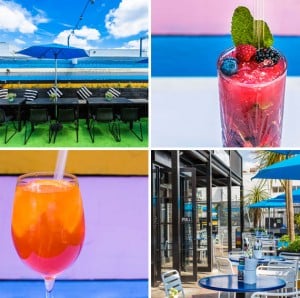 THE EXHIBIT | BALHAM | 12 BALHAM STATION ROAD | SW12 8SG| An arts venue with an American bar and restaurant here for your entertainment. From art-house to retro films, weekend comedy to life drawing classes and art exhibitions, in an ever-changing revolving programme.
The Exhibit has a state-of-the-art cinema with 12 sofas for two and great cocktails, bottomless brunch (clearly guaranteed not to add to your bottom). There are flexible spaces available to hire and even Speed Dating for those who prefer to meet face to face.
Also on offer: New Year's Eve Champagne and Glitter Party and a selection of Christmas-themed films.
THE EVERYMAN KINGS CROSS | Handyside Street | London N1
Independent group The Everyman bijou cinema opens in the heart of the 67-acre King's Cross estate in mid July 2016 with three screens in an office building known as R7 and locate adjacent to the University of the Arts London.
The Everyman Cinema now includes 16 venues, ranging from the iconic 100-year-old Screen on the Green to the latest space in Crossrail Place, Canary Wharf. This latest boutique venue will offer the service of food and drink and an auteur-driven selection of the latest releases together with more mainstream fare and exclusive live events. (photo: Nunzio Prenna ).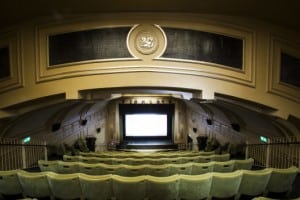 THE REGENT STREET CINEMA | Regent Street | London W1
The Regent Street Cinema was re-opened by the University of Westminster in May 2015, reinstating one of the most historic cinemas in Britain to its former grandeur. Built in 1848, the cinema showcased the Lumière brothers' Cinematographe to a paying audience, and , as the curtain fell, British cinema was born. After serving as a lecture theatre by the university since 1980, it was restored into a working cinema featuring a state-of-the-art auditorium as well as an inclusive space for learning. The cinema is one of the few in the country to show 16mm and 35mm film, as well as the latest in 4K digital film. You can also experience double bills, world cinema and classic movies in its classic environment.
A fully stocked bar offers spirits, wines and snacks and caters for more filling alternatives (coming soon) to keep you going through the double bills. The cinema is also available for hire and private screenings. Listings information here.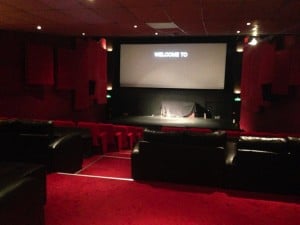 THE ELECTRIC CINEMA, BIRMINGHAM | Britain second largest city Birmingham, is home to THE ELECTRIC CINEMA, the UK's oldest working cinema and also one of its most cosy and comfortable. Opening its doors in 1909, an era when most people were without electricity at home, the mysterious invisible power source graced the picture house with an exotic allure and silent films were accompanied by a live piano score. Sound arrived in 1930 and the cinema showed news reels from Pathe and British Movietone. The first to shoot and edit its own regional news, the Cinema was revamped by Birmingham businessman Joseph Cohen, who owned 50 other cinemas during his heyday with Jacey Cinema.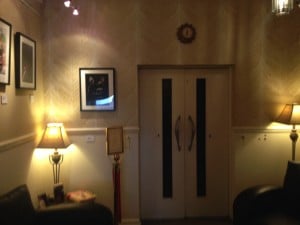 Today THE ELECTRIC CINEMA offers the latest indie and mainstream fare. The current manager Tom Lawes added a second screen and a basement recording studio. Relax in its leather sofas and velvet armchairs and enjoy screenings every day of the year (except Christmas Day). Enjoy the Art Deco Bar which serves a variety of craft beers, wines and champagne that you can drink during the screening along with homemade cakes, snacks and ice cream sourced from local independent suppliers – our favourite flavour Honeycomb toffee.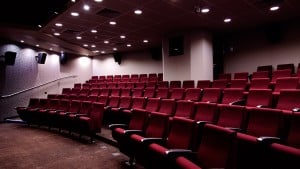 A pioneering partnership between Goldsmiths, University of London and Curzon Cinemas is to bring full-time cinema to Lewisham after a gap of 15 years. CURZON GOLDSMITHS will show films to the public on weekday evenings and all day at weekends. The revamped screening facilities in the Richard Hoggart Building will be used for teaching during weekdays, with the facility available for exclusive use by Goldsmiths students and staff until 6pm Monday to Friday.
The cinema on the university's New Cross campus is due to open at the end of January 2016. Programming at the 101-seat venue which includes space for two wheelchair users will follow Curzon's mix of the best in cinema from across the globe as well as documentary and special director Q&As.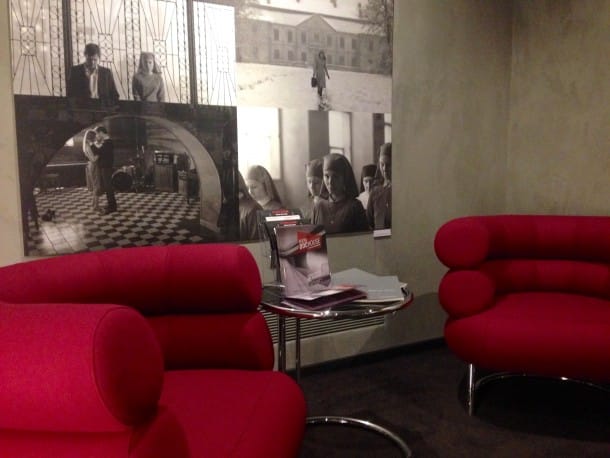 THE CURZON SCREEN AT HAM YARD HOTEL | SOHO W1
A 2015 newcomer to the INDEPENDENT CINEMA GUIDE is this latest Curzon Screen at Ham Yard Hotel, in the heart of Soho, W1. The hotel is independently run by a British couple as part of the Firmdale Hotel Group and lavishly decorated with contemporary artworks, completing the cool vibe. Enjoy cocktails or the latest in international cuisine before going down to the comfortable cinema, a state-of-the-art affair, which features Dolby sound and an XpanD Digital 3D capable screen. The latest releases, selected from CURZON's eclectic brand of international arthouse titles and cult classics, ensure that cineastes will not be disappointed. Ham Yard Hotel's colourful Dive Bar is open exclusively to Curzon cinema ticket holders for pre- and post-film drinks. No membership required, just turn up at the door.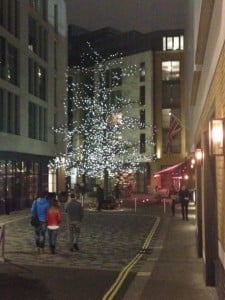 THE ELECTRIC CINEMA- Shoreditch (Formerly the AUBIN CINEMA) 
Run in conjunction with Shoreditch House private members' club, the Electric Cinema provides an unrivalled level of comfort and style for up to 45 cinema-goers offering a broad range of quality mainstream and art house films and features popular titles that are critically acclaimed. A venue for popular events including the. ukfilmfestival.com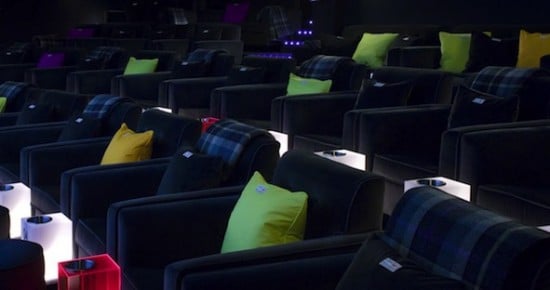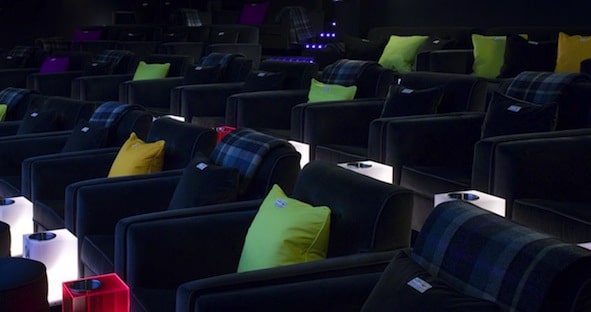 CATERING – Shoreditch House has a comprehensive bar and gourmet restaurant.
SEATING/COMFORT – seats 45- Velvet sofas and chairs with plumped cushions!
TECHNICALS – 35mm film projection. Sky HD, DVD, BluRay video projection. DigiBeta, HD-D5, HDCAM-SR, HDCAM, DVCAM, HDDV. All aspect ratios. Dolby.
DESIGN – Converted warehouse completely and stylishly modernized.
TICKETS – By phone or online The Box Office is open Monday to Saturday 3pm – 10pm and Sunday 11am-9pm.
SPECIALS  – Classic cinema events and monthly ticket giveaways by Twitter.
Map and Directions
Box Office: 0845 604 8486
http://www.aubincinema.com/about/booking-info/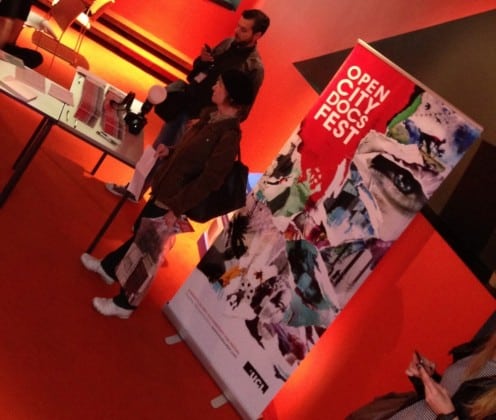 THE BIRKBECK CINEMA
41 Gordon Square, London WC1H OPD
The Birkbeck is a hidden gem.  Tucked away in the basement of number 41, Gordon Square, Bloomsbury, the area affords ample parking for evening and weekend screenings and with 70 seats, the cinema has recently hosted the OPEN CITY DOCS FEST and is also available for hire.
CURZON BLOOMSBURY – BRUNSWICK CENTRE, BLOOMSBURY, WC1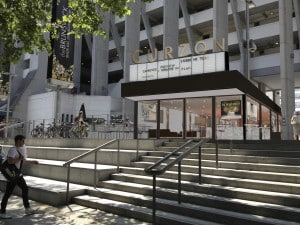 Boasting a fabulous minimalist refurbishment by architect Takero Shimazaki with furniture by Eileen Grey, the newly-named Curzon Bloomsbury is increasing from 2 screens to 6. Part of the Curzon group, which includes Curzon's Mayfair, Soho, Ham Yard, Chelsea, and Richmond, this state of the art complex will continue to showcase quality arthouse fare as a popular choice for cineastes wanting to avoid the West End. Situated in the revamped Brunswick Centre, opposite Russell Square tube. 6 new screens include the RENOIR of 149 seats, LUMIERE (30 seats); MINEMA (28 seats); PHOENIX (28 seats); Plaza (30 seats); BERTHA DOCHOUSE (55 seats) dedicated to documentaries. The more bijoux screens are ideal for private event hire, but avoid the aisle seats in the Phoenix if you are sensitive to overhead lighting.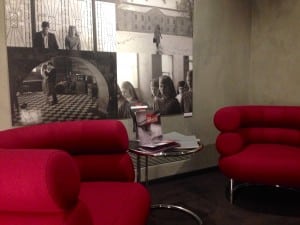 CATERING: Bar at Level 1 accommodating up to 148 guests. Additional bars on the lower levers. SEATING/COMFORT – Comfortable grey velvet reclining seating.
TECHNICALS – Dolby Atmos; 4K HD video projection, DVD, data, mini DV All aspect ratios. Spotlight. Radio microphone..
SPECIALS – Q & As, Bertha DocDays, Met Opera Live, Opera and Ballet screened and Special Previews. Also sells a good selection of arthouse DVD/blu.
The Brunswick, London, WC1N 1AW Map; Tube: Russell Square
Recorded Information and Booking Line: 0330 500 1331
CINE LUMIÈRE – SOUTH KENSINGTON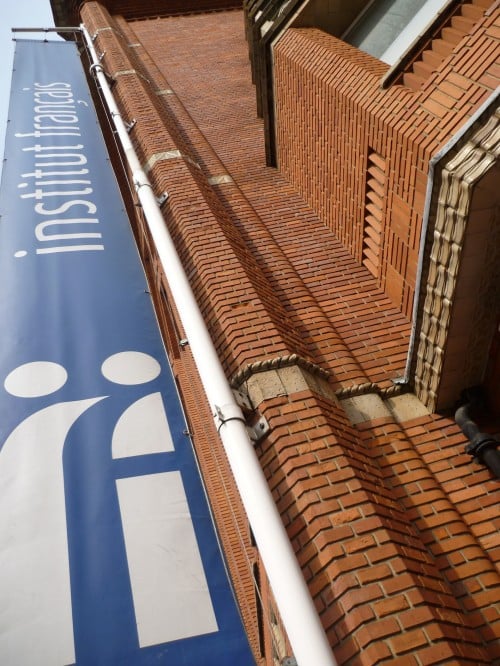 Part of the Institut Français, with its beautiful Deco design, opened in 1939 in the heart of South Kensington, round the corner from the Natural History Museum and the V&A. An airy marble foyer and sweeping staircase up to the cinema.
CAFE – As you might expect with a French cinema complex, the café is probably the best of any arthouse cinema you might visit, although it is also pricey. Les Salons can hold 60 people seated, for functions.
TECHNICALS – 241 seats. 35mm film projection. 2K HD video projection. Beta SP and, DVD, laptops. All aspect ratios. Spotlight. Mixing desk. Cabled microphones. The Mediatheque can cater for 80.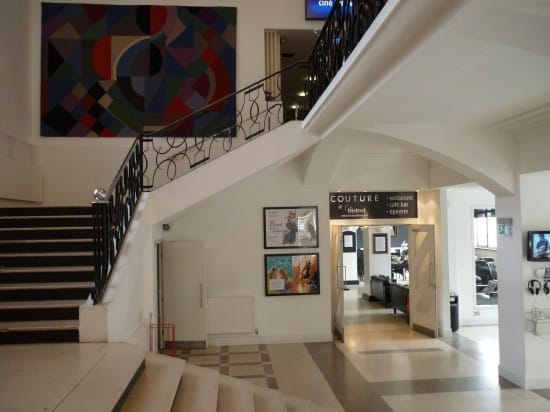 DESIGN – Improvements to the accessibility of the Institut français' 17 Queensberry Place site are ongoing. Access to the ground floor foyer/reception/bistro is by ramp; the library and cinema on the first floor can now be accessed by lift..
TICKETS – £1.50 ontop for online ticket bookings, unless a member of the Institute. Tube: South Kensington Station. Box Office: 020 7871 3515
SHORTWAVE  – BERMONDSEY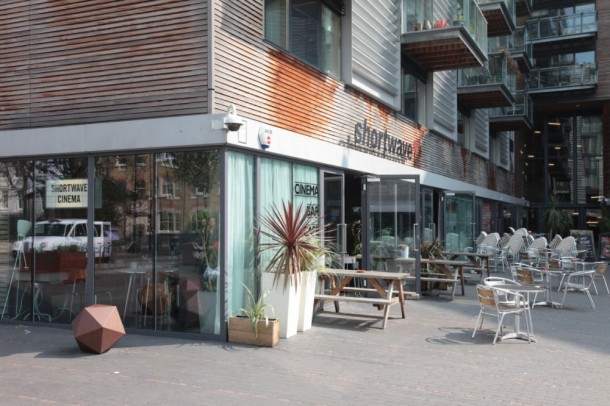 Independent cinema and café based in Bermondsey Square, just off the Tower Bridge Road, screening arthouse, classic and indie film, as well as championing emerging film talent. Cinema opened in April 2009. 'Shortwave' itself launched in 1999, with the objective of promoting emerging film and video artists using events.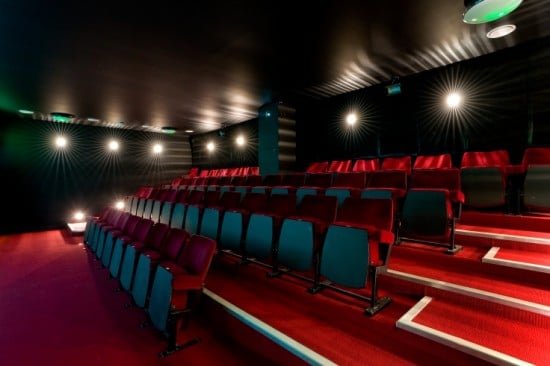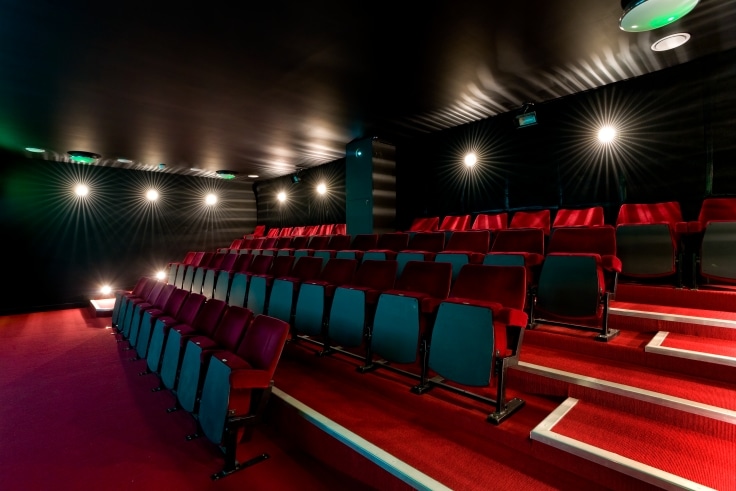 CATERING – Café and bar, supplies fresh local cakes and snacks. Organic Fairtrade coffee, tea, etc. Alcohol licence. Free wireless Internet. Outside seating.
SEATING/COMFORT – modern auditorium, red velvet seating.
TECHNICALS – 52 seats. 35mm film projection. Surround Sound and HD projection.
DESIGN – Modern build. Fully disabled access.
SPECIALS – Outdoor Cinema in the Aylesbury Estate, Walworth, managing the Bermondsey Street Festival and the Elephant and Castle Arts Festival 'Elefest', curates the Portobello Film & Video Arts Festival.
10 Bermondsey Square
London SE1 3UN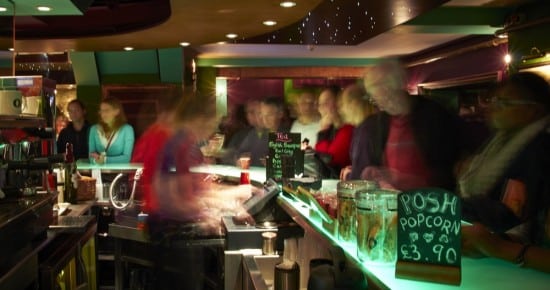 TRICYCLE CINEMA – KILBURN
Open seven days a week, the Tricycle not only offers an independent 300 seat cinema and also a unique 235 seat theatre, bar and café, plus three rehearsal spaces that are often used for our community and education work, Tricycle shows, or external hires.CATERING – Fully licensed bar and café. Caribbean food available pre-screening.
SEATING/COMFORT – 300 seat comfortable cinema.
TECHNICALS – 251 seats. 35mm film projection. 2K HD video projection.
DESIGN – Modern build, fully accessible.
TICKETS – £0.50 fee per online ticket
SPECIALS – Parent and baby Screenings, family screenings, Q& A's with notable directors and actors, LFF, Images of Black Women Film Festival, UK Jewish Film Festival, DocHouse and the Kilburn Film Festival, Portuguese. 269 Kilburn High Road, London NW6 7JR; Nearest tube: Kilburn (Jubilee Line)Nearest overground: BrondesburyBox office: 020 7328 1000
RITZY – BRIXTON  Brixton Oval, Coldharbour Lane, SW2 1JG, UK
In the livewire centre of Brixton and part of the PICTUREHOUSE group that includes Picturehouses in Clapham, Stratford, Hackney, Greenwich and The Gate in Notting Hill. The building originally opened in 1911 and has gone through several incarnations, before its current one, now a multiscreen, with an additional space for live performances.
A mix of mainstream, Bollywood, classic and arthouse film.

CATERING – Upstairs bar open 7 days a week with a range of cuisine made by onsite chefs. Exterior seating is provided in the large open air bar in the square.
SEATING/COMFORT – 5 screens, seating 52, 111,113, 181 and 352. Adequate seating.
TECHNICALS – 35mm film projection. HD video projection. DCP, DVD/BluRay, BetaSP, Laptop. Mono, Dolby and Dolby SR. All aspect ratios. Two event rooms for hire.
DESIGN – Start of the Twentieth Century, a handsome, prominent building now restored to its original looks.
TICKETS – online or by phone- 0871 902 5739 (10p a minute from a landline)
SPECIALS – Part of the local community, music, film and venue hire. Kids Club, Autism-friendly, Education, Toddler time, Live broadcasts from the National Theatre, Met Opera, and ROH/Bolshoi Ballet productions.
THE TROXY, 490 Commercial Road, London E1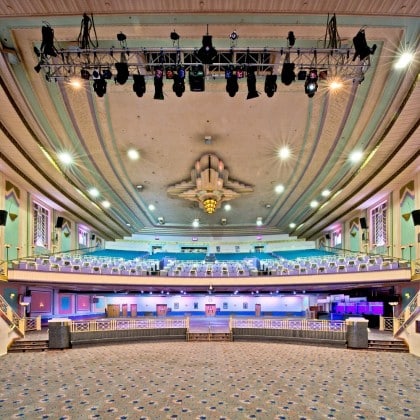 Host to the EAST END FILM FESTIVAL 2013, The Troxy originally opened as a grand cinema in 1933 and was designed to seat an audience of 3520 people. In those days, it showed at the the latest films and featured a floodlit organ which rose from the orchestra pit during the interval, playing hits of the era. the Troxy Wurlitzer is currently undergoing extensive renovation and will soon be re-instated to complete the retro feel of this indie locale.
Regularly hosting stars such as Gracie Fields, Clark Gable and Petula Clark, the first film screened was King Kong and after a run of The Siege of Sydney Street the cinema closed its doors in 1960.The Troxy staff even sprayed perfume during showings to make the cinema-goers feel good. The first film shown was King Kong. The last, in 1960, was "The Siege of Sydney Street".
The building remained empty and unused for almost three years until 1963, when a tenant was found and the London Opera Centre was created here. Run by the Royal Opera House, Covent Garden, the Troxy was used for rehearsals on an extended stage which was an exact size of the Royal Opera House stage. In the 1980s, TROXY became Mecca Bingo, where bingo was held seven days a week, two sessions a day. With the advent of online gambling, Mecca decided to close the operation in 2005.
The current owners, Ashburn Estates, have restored the venue as much as possible to its original glory, whilst incorporating the needs of today's event requirements. TROXY is now deemed to be London's most versatile venue, hosting anything from live concerts to company conferences, from indoor sports to weddings film festivals.
For all information regarding tickets please contact: 0844 888 0440 and general inquiries 0207 790 9000.

THE LEXI – KENSAL RISE 194b Chamberlayne Road, Kensal Rise, NW10 3JU (map)
A small but perfectly formed informal cinema that often screen one-offs, classic movies and special interest films.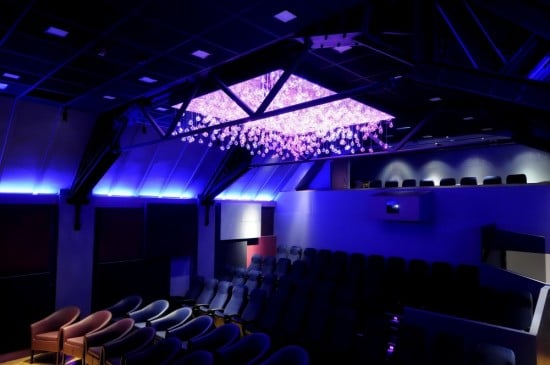 Located in a smart Church conversation, it's an intimate space with 75  comfortable seats and individuals armchairs and boasts a unique light sculpture by Bruce Munro.  Staffed by an enthusiastic team of volunteers and a small core management team.  Carin Von Drehle is especially helpful and happy to help with any enquiries.
100% of The Lexi's profits go towards improving the quality of life for the mixed-race people of Lynedoch ECO charity village in Stellenbosch, South Africa.
CATERING – Fully licensed bar. Works with a selection of local caterers to bespoke any event planned.
SEATING/COMFORT – hugely comfortable mixture includes individual chairs.
TECHNICALS – @60 seats. 35mm film projection. 2K HD video projection. Beta SP and Digibeta, DVD, data, mini DV All aspect ratios. Spotlight. Radio microphone. State of the art sound projection.
DESIGN – Small modern space in church conversion.
TICKETS – £1.50 on phone bookings 0871 7042069. Discounts for over 60's, students and members.
(lines open 9.30am – 8.30pm)
SPECIALS – Valentine Soiree, Kids Club, Parent and Baby, Singalong, outdoor screenings, Easter events, live by satellite, Q&A.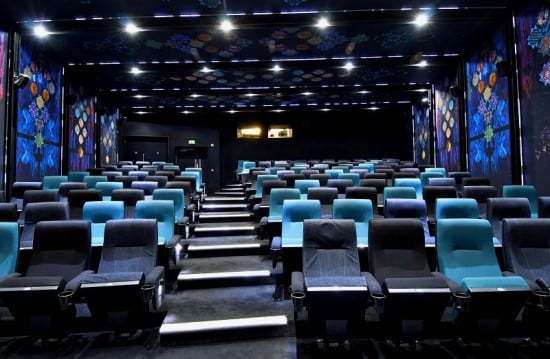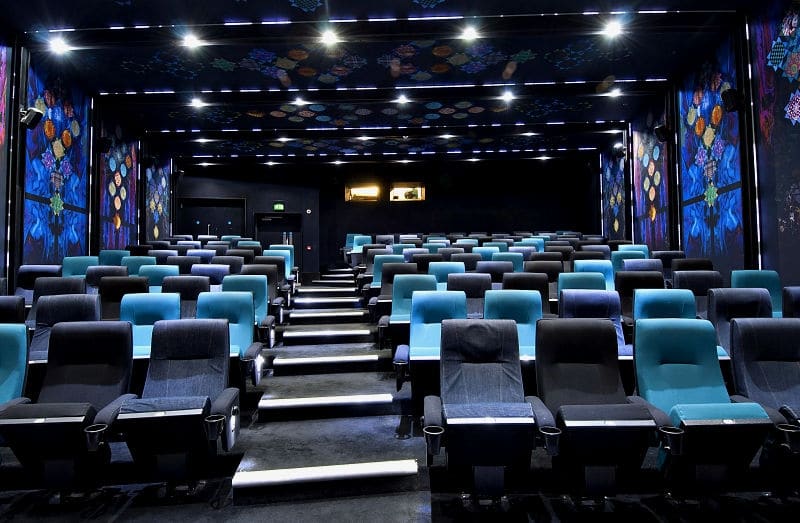 RICHMIX – CINEMA AND ARTS CENTRE – Bethnal Green Road, Shoreditch E1 6LA
Rich Mix is a charity and social enterprise that offers a variety of activities from film to live music, theatre and comedy to the East London area. All profits are re-cycled back into the community, nurturing new and local talent. It offers five floors of creativity and no less than three state-of-the-art digital cinema screens showing main releases and indie and arthouse world film.
RICH MIX is open from 9am to 11pm Monday to Friday and 10am to 11pm on weekends and the nearest Mainline station is Shoreditch High Street, on the East London Line or Mainline stations at Liverpool Street, Bethnal Green or Aldgate East.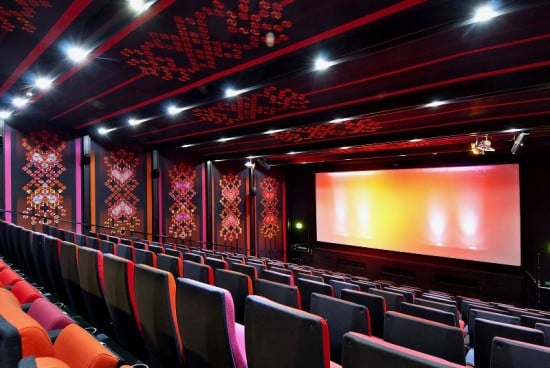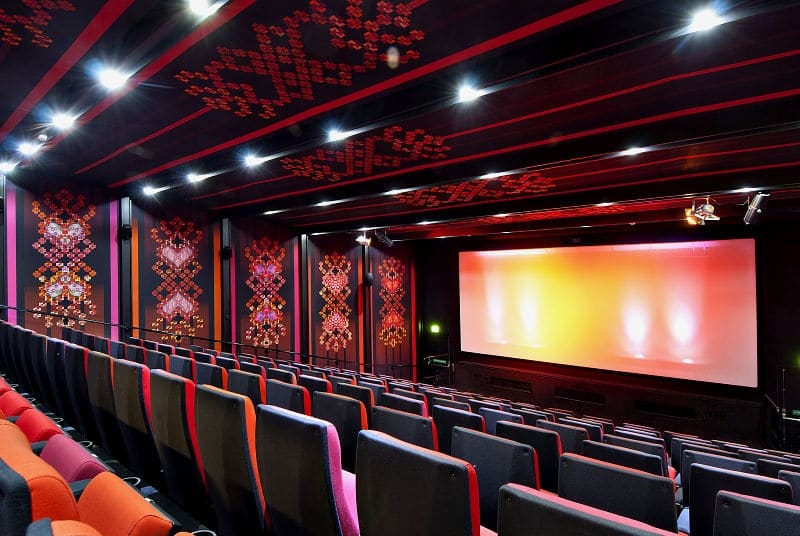 THE HARINGEY INDIE
The Haringey Independent Cinema is more of a voluntary cinema club held at the end of each month at the Park View School in West Green Road, London N15.  Doors open at 7pm and the film starts at 7.15pm.  Tickets are £4/£3 (concessions) and there is an informal invitation to drinks afterwards at KK McCool's Pub to discuss the film and socialise and meet new people in the area.
The idea is to screen intelligent and thought-provoking features and documentaries sometimes inviting those involved in the project to come along for a chat or Q&A session.
Haringey Independent Cinema is organised by local residents and supported by Haringey Trades Union Council, Woodlands Park Residents' Association, Chestnuts Northside Residents' Association and Haringey Solidarity Group.
Other details are available on www.haringey.org.uk/hic/
THE BARBICAN  CITY Barbican 2&3, Beech Street, EC2Y 8AE |Barbican 1, Level 2, Silk Street, EC2Y 8DS
Two brand new screens (2 and 3) separate to the main event off Beech Street, replete with Camera Café and Bar add a new dimension to the huge and varied complex that is the Barbican Centre, containing as it does theatre spaces, Concert Hall and conference capability, bookshop, library and cafes. There's an amazing wall composed of film photos and images which allows you to scan information about films portrayed on to your mobile phone.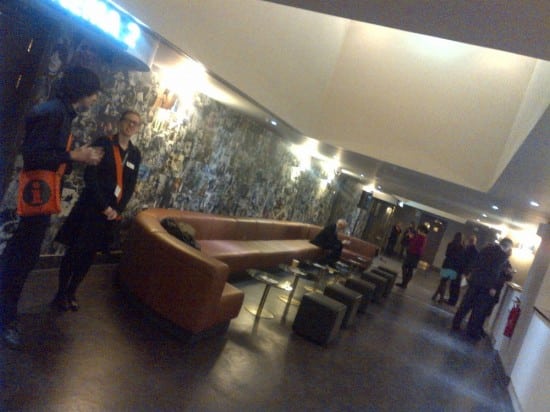 CATERING – Spacious modern café bar on Beech Street complements the other cafes and restaurant in the main complex on Silk Street, with lakeside seating. Sandwiches, daily specials including soup of the day, salads, savoury tart and a hot dish. Everything made on site. Opening hours Mon – Fri: 8am – 10.30pm, Sat & Sun 10am – 10.30pm
SEATING/COMFORT – Very comfortable fitted seats.
TECHNICALS – Cinema 1- 280 seats. 35mm film projection. 2K HD video projection. Beta SP and Digibeta, DVD, All aspect ratios. Microphone. Dolby SR.
DESIGN – The new cinemas have only just opened as a new build. Full disabled access.
TICKETS – online or by phone. Monday Madness- super deals. Also Orange Wednesdays. Membership offers 20% off films and priority booking.
SPECIALS – Framed Film Club for kids, Silent Film and Live Music Series, Wonder on Film, A Grammar of Subversion, Family films, Met Opera Live, Marcel Duchamp dancing, Architecture on Film, Q&A's.  Barbican film enquiries film@barbican.org.uk
ELECTRIC CINEMA – NOTTING HILL, 191 Portobello Road, W11 2ED 
FIrst opened in 1910 and one of the first buildings in Britain designed specifically for motion picture showing by Gerald Seymour Valentin in the Edwardian Baroque style. It's said that the notorious murderer John Christie (1899-1953) worked there as a projectionist. Hands down one of the most comfortable, even hedonistic seating experiences in London, if not the country. Showing mostly indie and avantgarde arthouse fare, The Electric is a sumptuous affair that needs to be experienced at least once. It also houses the upstairs private members' club ELECTRIC HOUSE.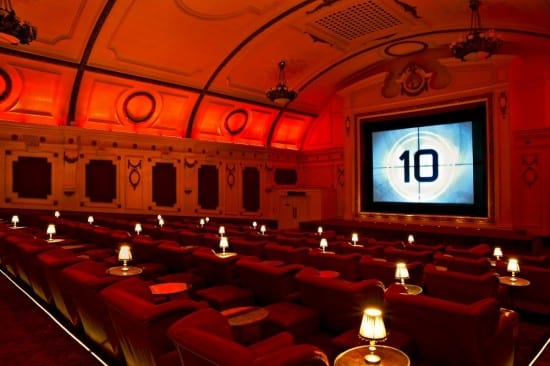 CATERING – open half an hour prior to screenings, the bar offers snacks, cocktails, wine, beer and champagne.
SEATING/COMFORT – Sixty-five leather armchairs with footstools and side tables offer unparalleled comfort. In addition there are three 2-seater sofas at the rear of the theatre and six double beds in the front row providing a unique cinema experience. Individual cashmere blankets complete the picture.
TECHNICALS – 35mm film projection. Sky HD, DVD, BluRay video projection. DigiBeta, HD-D5, HDCAM-SR, HDCAM, DVCAM, HDDV.
DESIGN – Purpose built in 1911, beautiful inside and out.
TICKETS – Online or by phone, up until an hour before performance starts.
SPECIALS – Kids Club, Electric Scream, Membership discounts.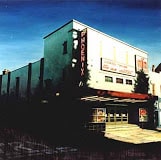 PHOENIX CINEMA – EAST FINCHLEY, 52 High Road, London N2 9PJ
Built in 1910, the Phoenix is the second oldest continuously-running cinema in Britain and redolent of the Electric in Notting Hill. A truly gorgeous cinema with traditional red velvet seating and the open, vaulted ceiling means no pillars. Unlike modern multi-screens, the best seats are in the middle of the auditorium. Atmospheric and beautiful, it's run by a trust for the community and has a very active fan-base.
CATERING – The café bar is open from 11am every Monday-Saturday and from 1pm Sundays, serving simple breakfasts and a range of homemade meals and cakes.d a SEATING/COMFORT – Proper old-school red velvet reclined seats.TECHNICALS – 255 seats. 35mm film projection. HD video projection. Beta SP and Digibeta, DVD. All aspect ratios.DESIGN –Full disabled access and four wheelchair spaces.
TICKETS – 0208 444 6789 www.phoenix.co.uk
SPECIALS – NT Live, Ballet from Moscow, Classic films, Q&A's, Membership benefits.


WATERMANS  BRENTFORD, 40 High Street, TW8 0DS
Box Office: +44 (0)20 8232 1010
Another component of the Picturehouses Group. A comprehensive Arts and Community Centre, overlooking the River Brent, containing cinema, theatre, meeting rooms, restaurant and ample parking. Makes an effort to be inclusive to Black and Minority ethnic cultures.
CATERING – River Terrace Café bar with wi-fi, comfy sofas with river views, teas, coffees, cakes and pastries, as well as tapas. Outdoor seating. Tandoori restaurant.
SEATING/COMFORT –
TECHNICALS – 239 seats. 35mm film projection. HD video projection. Beta SP and Digibeta, DVD, All aspect ratios.
DESIGN – Purpose built structure, wheelchair accessible.
TICKETS – Friend Concessions, Student and Child concessions. Online booking.
SPECIALS – Discounts for Friends of Watermans, Deals on film and food on Tuesdays. Comprehensive community programs. Parent and Baby screenings, Kids screenings, exhibitions, live events.
RIO CINEMA – DALSTON, HACKNEY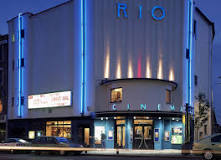 One of the last remaining cinemas over in the Hackney/Dalston area, the Rio stands as a reminder of times past, with the 1930's façade still intact and a splendid art deco interior. Re-opened in 1999, after substantial refurbishment and new seats, the Rio plays an active role in the community and has taken on the Turkish, Kurdish, Spanish and Gay and Lesbian Film Festivals in recent years.
CATERING – foyer café during normal cinema opening hours. Usual stuff, plus coffee, herbal teas and a licensed bar for beer and wine.
SEATING/COMFORT – 560 seater, very comfortable.
TECHNICALS – 35mm film projection. Sky HD, DVD, BluRay video projection. DigiBeta, HD-D5, HDCAM-SR, HDCAM, DVCAM, HDDV. All aspect ratios. Dolby.
DESIGN – Stylish atmospheric, with the original 1930's exterior design, but state of the art interior. Three permanent wheelchair spaces available.
SPECIALS  Parents & Babies Club, most Tues and Thurs. Saturday Morning Picture Club and Playcentre matinees. Midweek Classic Matinees. Friends of the Rio membership deals also available.
CURZON MAYFAIR | 38 Curzon Street, London, W1. Booking Line: 0330 500 1331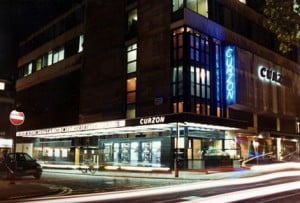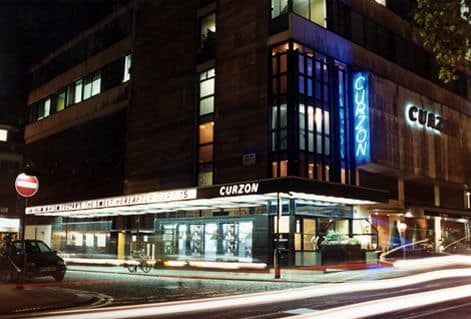 Re-opened in 1966 subsequent to a rebuild, the original 560 seater was converted to two screens in 2002. In the heart of Mayfair, the Curzon Mayfair was voted in the top twenty cinemas in London and has been an arthouse and Indie venue since it opened in the 1930's. Even now, it still plays host to a dozen or so Premiers annually. Celebrating 75 years in 2009, Mayfair is the heart of Curzon Cinemas with a rich cinematic history and a dedicated audience of film enthusiasts.
CATERING – Licensed bar and screens. Bar has 120 capacity, free wifi. Shop sells DVD and Blu-Ray.
SEATING/COMFORT – Screen One has 311 seats with 2 wheelchair spaces. Newly upholstered with more legroom than many cinemas. Has two Royal Boxes for hire.
Screen Two- 101 seats.
TECHNICALS – 35mm film projection, 2K HD Video projection from HD (Quvis server system) Beta SP and digibeta,DVD, Data, Mini DV. All aspect ratios. Spotlight. Raked stage. Wired microphones and PA. Lectern. Data and mic connection from auditorium or projection box. Full disabled access. Air conditioned
DESIGN – Grade II listed. The bar, foyer and Screen 1 have wheelchair access. An infrared loop system is in both Screen 1 and 2 for the hard of hearing.
SPECIALS –  Curzon Q&A's, DocDays, Met Opera Live, Opera & Ballet, Special Previews, Human Rights Watch FF, Rendezvous with French cinema, Kinoteka Polish FF. Membership.
ROXY – SOUTHWARK | 128-132 Borough High Street, London SE1 1LB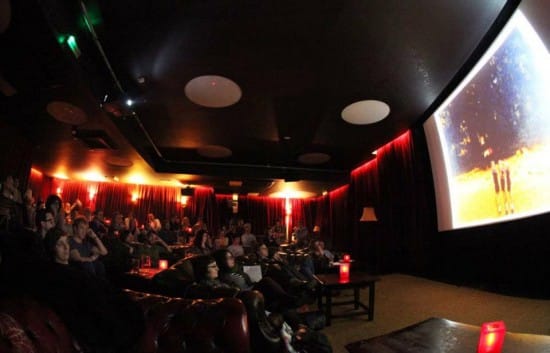 Roxy was created to bring together cutting-edge digital screenings with high quality drinks & food available throughout all screenings.  All public screenings are over-18s only.
CATERING –Caters food-wise for around 100. To book, phone 020 7407 4057 or email bookings@roxybarandscreen.com SEATING/COMFORT – 100 seater. TECHNICALS – Panasonic HD projector, a 4m wide cinema screen and a Yamaha 5.1 pro-theatre surround sound system.  DESIGN – Modern, urban and fully accessible. SPECIALS  – Membership offers discount and priority booking. Also screens live sports events. See website for details. Book your party on a Friday or Saturday night and they'll give you a bottle of Prosecco too! See here for more info. Phone:- 020 7407 4057Email:- bookings@roxybarandscreen.com   
GENESIS -STEPNEY  | 93 – 95 Mile End Road
Whitechapel,
London
E1 4UJ
Stands on a site used for entertainment purposes for over 150 years. The first building on the site opened about 1848 as the Eagle public house, a pub cum music hall. This gave way to Lusby's Summer and Winter Garden which was later renamed Lusby's Music Hall. Demolished and rebuilt in 1939 and subsequently modernised and split into five screens and a bar area. Great coffee and pastries.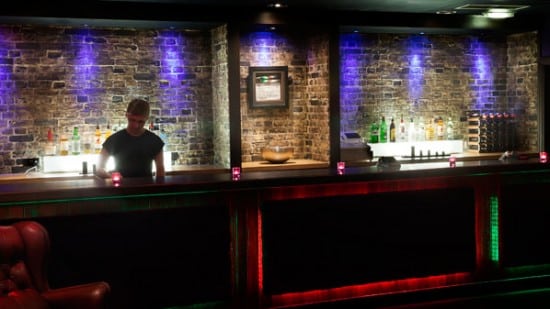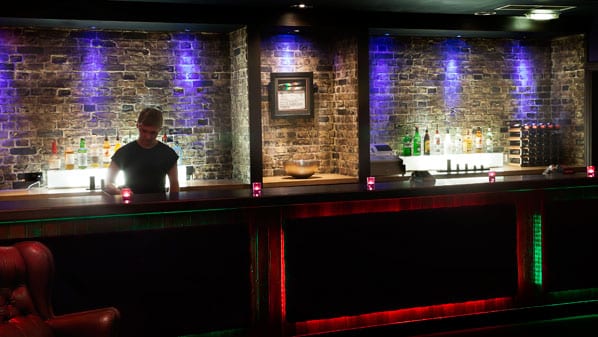 CATERING – Fully licensed bar.
SEATING/COMFORT – Five screens offer from 575 through to 100 seating capacity. Modern, utilitarian design.
TECHNICALS – 35mm film projection. Digital projection. Dolby. Radio microphone.
DESIGN – Art deco exterior but modern inside.
TICKETS – Online or by phone. See below. Call 020 7780 2000.
PHOENIX – OXFORD PICTUREHOUSE | 0871 902 573657  Oxford, Oxfordshire County OX2, UK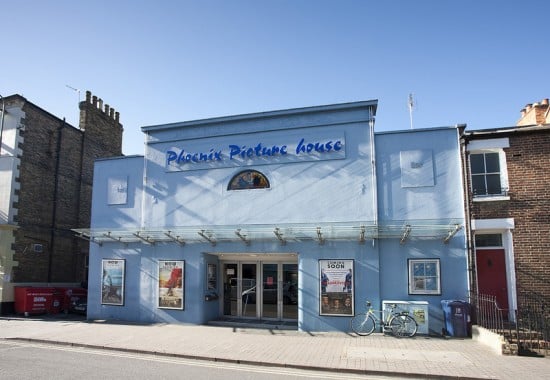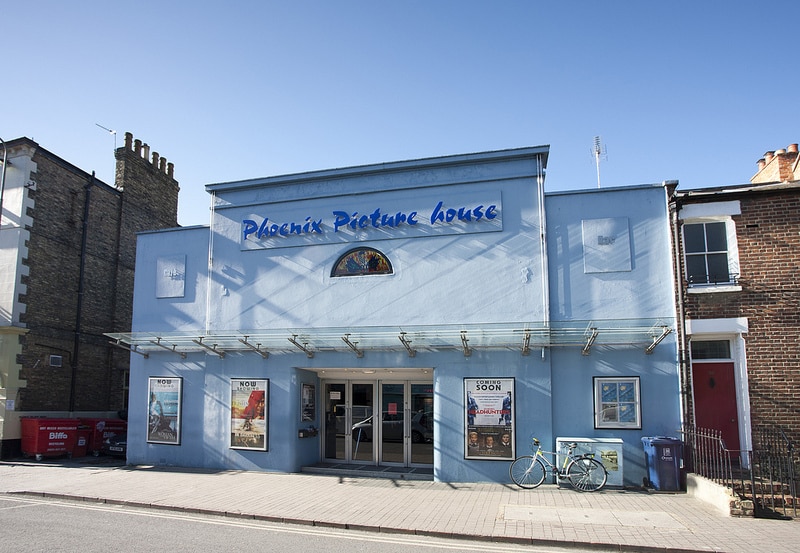 Originally built in 1913, In 1970 it was taken over by Star Entertainments Ltd. and converted into Studios One and Two. Following another change of ownership it was renamed the Phoenix Cinema and in 1989 it became the first cinema to be owned and run by the newly formed City Screen Limited. A final addition of the roof-top bar in the 1990s brought the cinema to its current configuration.
CATERING – Fully licensed bar.
SEATING/COMFORT – Two screens, 198 and 98 seaters.
TECHNICALS – 35mm film projection. Digital projection. All aspect ratios. Dolby.
DESIGN – Both auditoria are accessible to customers with limited mobility including wheelchair users. Please note wheelchair spaces are limited. The first floor bar is Not accessible. Advisable to call in advance.
TICKETS – Online or by phone telephone lines are open from 9.30am – 8.30pm, seven days a week. Please call  0871 902 5736 (calls cost 10p a minute from a BT landline). Booking fee applies.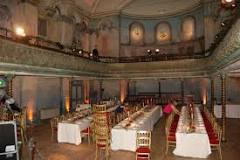 WILTON'S – TOWER HAMLETS  
Wilton's is the world's oldest surviving Grand Music Hall and London's best kept secret. This stunning and atmospheric building houses a programme of imaginative, diverse and distinct entertainment including theatre, music, comedy, cinema and cabaret. See website for what's on.
CATERING – The Mahogany bar- fully licensed bar and venue. The Green Room Bar. Lunchtime Kitchen.
SEATING/COMFORT – variable, freestanding chairs, rather than upholstered seats.
TECHNICALS – 35mm film projection. Digital projection. Dolby.
DESIGN – Unique, beautiful original music hall, must be visited at least once to experience.
TICKETS – Online or phone, Enquiries & Box Office 020 7702 2789 Monday – Friday (excluding bank holidays) 12pm – 11pm
Saturday 5pm – 11pm
Serving cocktails upstairs Tuesday – Saturday 6pm – 11pm
PRINCE CHARLES – West End | 020 74943654 | 7 Leicester Place
Right in the heart of the West End in Leicester Place, a firm favourite with the arthouse indie crowd, often serving up arthouse films once they have completed a release, so a good chance to catch up on something you missed, if you keep an eye on what's coming up.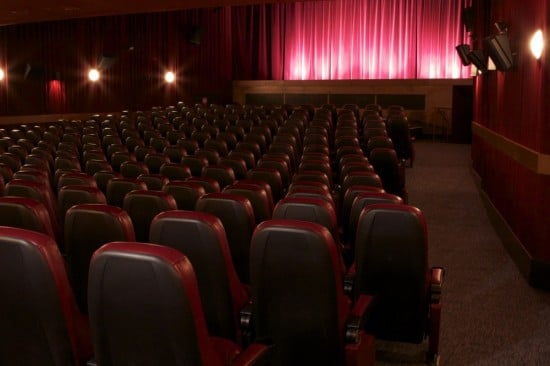 CATERING – Fully licensed and comprehensive bar.
SEATING/COMFORT – Two screens- 285 and 104.
TECHNICALS – 35mm film projection. digital projection. All aspect ratios. Dolby.
TICKETS – Online or by phone, https://www.jack-roe.co.uk/TaposWebSales/Main/prilon/start
SPECIALS  – Marathons (eg Alien), retrospectives and trilogies (e.g. Die Hard, Terminator, Singalongs (e.g. Sound Of Music, Rocky Horror).
www.princecharlescinema.com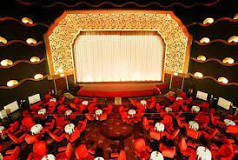 THE REX – BERKHAMSTED | 
High St (Three Close Lane)
 Berkhamstead
 HP4 2HD
The Rex has one huge screen set in a glorious 1938 art-deco proscenium with the sharpest film projection and clearest non-booming sound anywhere in the world. Serves up mainstream as well as arthouse fare.
CATERING – Selection of food and drink, with bars upstairs and downstairs open throughout the film.
SEATING/COMFORT – Throughout, its seating is big and soft. It has been called luxurious. It is better. It is civilized. It reminds us of what we have long stopped expecting from public buildings.
TECHNICALS – 35mm film projection. Digital projection. All aspect ratios. Dolby.
DESIGN – Disabled Access is from the High Street. There is a gate to the right of the white apartment block (The Gatsby stands far left). The gate is opened 45 minutes before the start time of the film, but if you find it locked please call our admin line: 01442 877999.
THE HORSE HOSPITAL – BLOOMSBURY | (0)20 7833 3644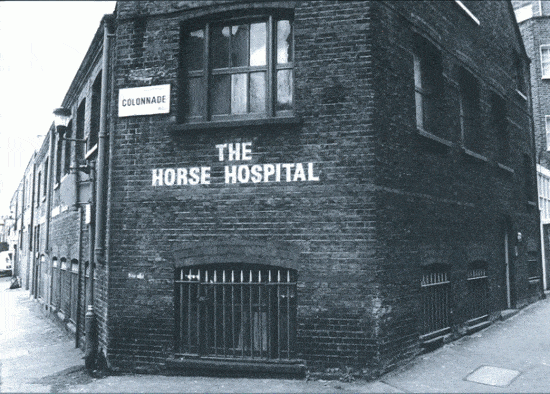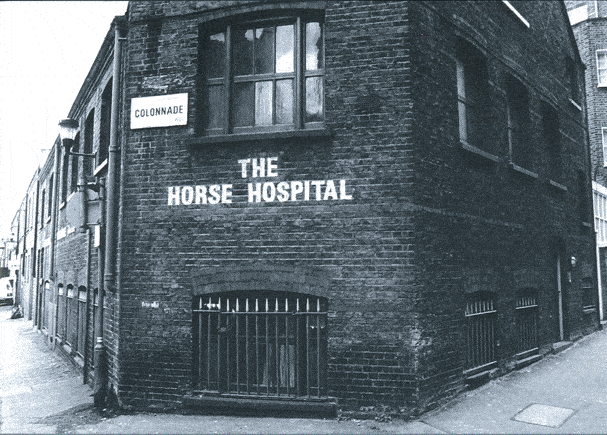 Built in 1797 as stabling for cabby's sick horses, The Horse Hospital is a unique Grade II listed venue providing space for avantegarde and underground media since 1993.
Situated on the lower ground floor, the stable room offers a convivial and unusual environment with its horse ramp entrance, tethering rings, cast iron pillars and amazing cobbled floor.  Clients have included the BFI, Birkbeck, Central St Martins, Fashion in Film Festival, Slingshot Films, The Italian Film Society amongst others.
CATERING – Organised by function
SEATING/COMFORT – freestanding chairs.
TECHNICALS – video/digital projection.
DESIGN – Built in 1797 as stabling for cabby's sick horses, The Horse Hospital is now a unique Grade II listed arts venue situated in an unspoilt mews in the heart of Bloomsbury,
THE OLD RED LION THEATRE CINEMA CLUB – Islington's local indie cinema in the heart of the local shopping thoroughfare.
Seats: The seats are long wooden benches with padded tops and backs.
Technical capabilities: We are capable of showing Blu-ray and regular DVD content. Our screen is big for the space so you've a great view from wherever you're sitting.
Catering: We aim to be selling Ice Cream, Crisps and Retro sweets. We're also a pub so downstairs in the bar there's all the beer you can drink!
location: We're located at 418 St John Street EC1V 4NJ, very close to Angel Tube station. The building is called the Old Red Lion Theatre Pub
specials: All tickets are £6.50 and there is no booking fee through our sales host.
JW3 CULTURAL, ARTS AND COMMUNITY CENTRE, FINCHLEY ROAD, LONDON NW3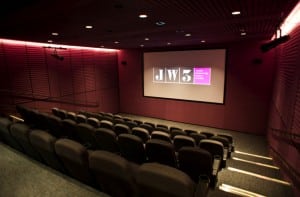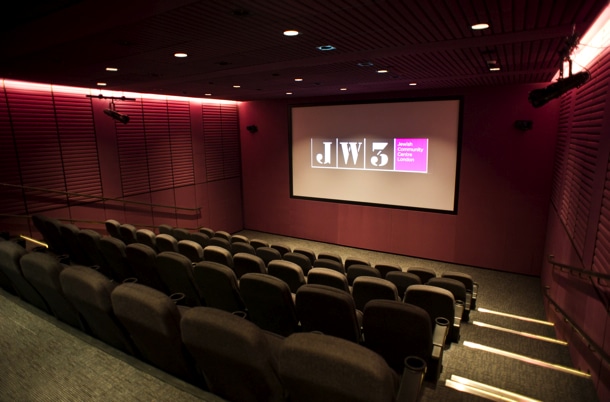 JW3's comfy seats, intimate feel as a 60-seater and wonderful café, bar and restaurant – ZEST opened to rave reviews in September 2013.  The original programming is also a big selling point of the  cinema.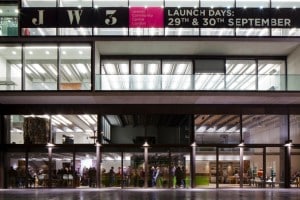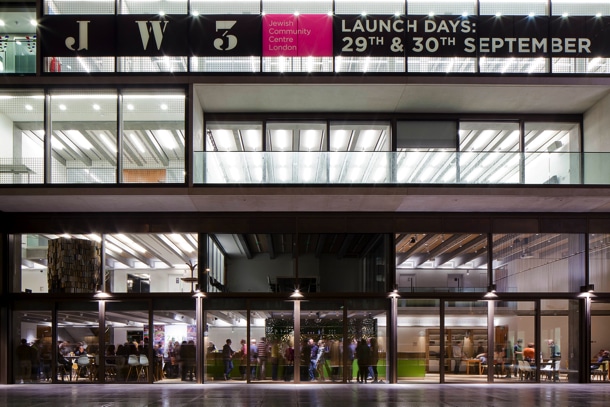 Partnered with UK Jewish Film to show 6 screenings of Jewish and Israeli films from all round the world, JW3 also shows new releases and run a number of film clubs on Monday evenings including: Comedy Film Club in partnership with LOCO (London Comedy Film Festival), Artists' Film Salon for filmmakers and artists working with artists' moving image and the Foodies Film Club with special edible cinema experiences.
For listings visit the JW3 website
THE ART HOUSE CROUCH END, 159A TOTTENHAM LANE, LONDON N8 9BT  

The former Salvation Army Hall (Music Palace) in Crouch End, North London is being transformed into a dynamic new cultural venue called ArtHouse. Crouch-Enders George Georgiou, Sam Neophytou and Tom Barrie are on a mission to put Crouch End firmly on the cultural map.
The cinema will have two state of the art screens totaling approx 190 seats. Run in association with Curzon, we will show a mix of mainstream, foreign and ArtHouse films, including live streams of classic theatre, opera and ballet from world renowned companies as well as regular director Q&As, documentary events and special events.
SAFFRON SCREEN, Audley End Road, Saffron Walden, Essex CB11 4UH
Saffron Screen is an independent not for profit cinema showing mainstream and art house fare and streaming international cultural events. with a view to entertaining, educating and creating a welcoming experience for the local community. SAFFRON also provides full accessibility for the physically and visually impaired.  For the full  Programme click the link.
CURZON VICTORIA
A welcome addition to this poorly served area of London, cinema-wise. The CURZON VICTORIA opened at the end of 2014. Indulge yourselves with carefully selected wines, local beers and spirits in their brand new luxury lounge bars before enjoying five state-of-the-art screens with Sony 4K projection and 3D.
This Shoreditch-based cinema club is open daily from 12-10pm so check it out.
IF YOU WOULD LIKE YOUR CINEMA SCREEN TO BE FEATURED IN THIS GUIDE, PLEASE CONTACT US @filmuforia OR ON THE CONTACT SHEET ON THE HOME PAGE