Dir: Henri-Georges Clouzot | DoP: Claude Renoir | With Pablo Picasso | French | Doc | 78"
The only mystery about Picasso, for many people, is his legendary popularity given the well-documented abuse of his lovers which today would, no doubt, give reason for public outcry. "Women are machines for suffering" he told his lover, the artist  Francoise Gilot, in 1943. And this statement is certainly borne out in his tortured and butchered depictions of the female subjects that clearly represented real life. But Gilot survived him and lived another 80 years. The artist and feminist icon died on 7th June 2023.
Picasso, despite his genius, was a serial adulterer who drew strength and artistic inspiration from his lovers, two of whom killed themselves, and one died of natural causes only four years into their relationship. Françoise Gilot escaped his clutches after a seven year relationship which produced Claude and Paloma Picasso.
As a legendary artist and painter, his skill is undisputed and masterfully captured here in Henri-Georges Clouzot's 1956 film showing Picasso in the act of creating works for the camera. Many of these paintings were subsequently destroyed and may only still exist on film. Clouzot was not the first to depict Picasso's process of creation, that honour fell to Belgian director Paul Haesaerts in his BAFTA-winning A Visit to Picasso (1949) that featured the Malaga-born painter sketching out images on glass plates from the viewpoint of the camera.
Francoise Gilot (1921-2023) was already an accomplished artist in watercolours and ceramics but her own career was eclipsed by that of her more famous lover who dissuaded the galleries from buying her work and even tried to block her memoir Life With Picasso from publication, after their affair ended. Despite all this her cubist painting 'Paloma a la Guitar', sold for $1.3 million at Sotheby's in London in 2021. Two films would depict her life with the artist: Surviving Picasso in 1996 and Genius in 2018.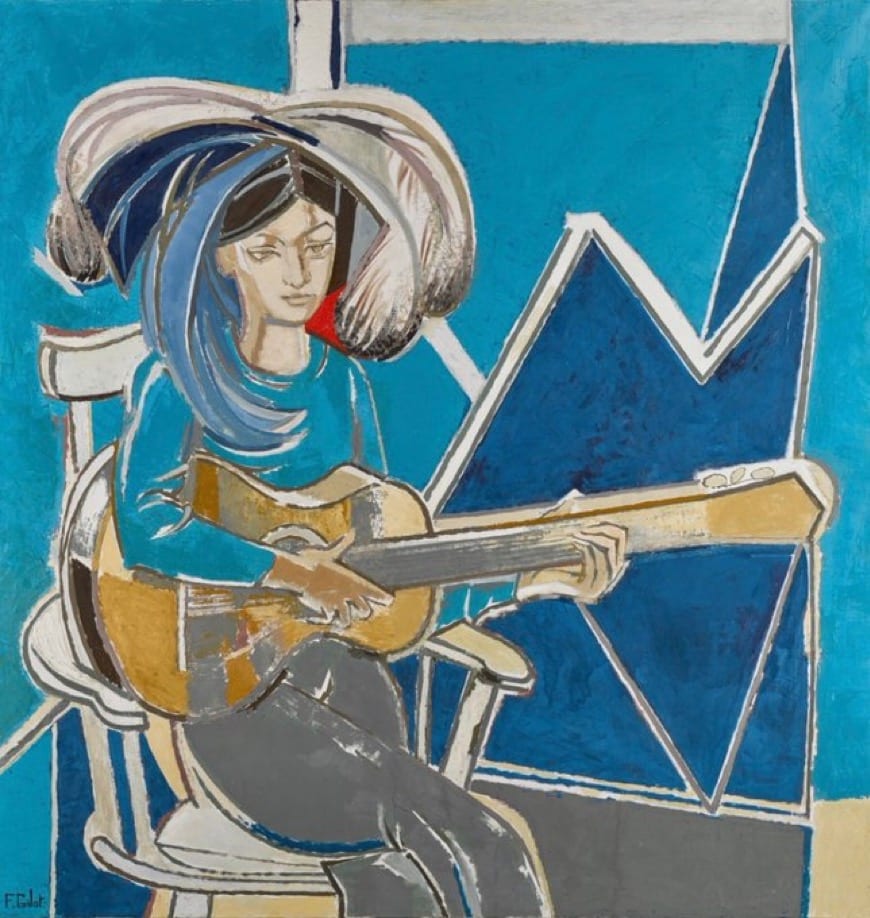 Picasso himself was a master of simplicity. With a handful of black marks he could suggest a form that would be gradually fleshed out into a full scale sketch, collage or oil painting. Here, Claude Renoir's camera captures each artwork's creation as it comes into being, utilising a series of transparent canvases, until the final reel when the film switches to a CinemaScope ratio and burst into colour. The film went on to win the Special Jury Prize at Cannes 1956. Truly magnifique! MT
NOW ON BLURAY together with A VISIT TO PICASSO and Man Ray's 'home movie' LA GAROUPE (1937).