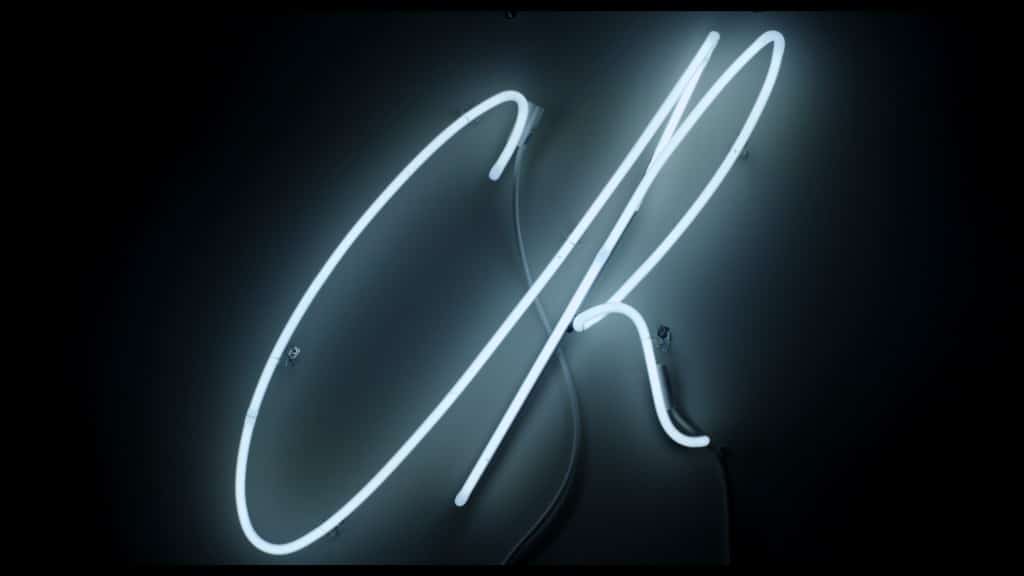 Director: Fabien Constant | With: Carine Roitfeld, Tom Ford, Donatella Versace, Karl Lagerfeld | France, Doc 90′
Let's face it. the French and Italians still dominate the world stage when it comes to effortless chic and natural style. Carine Roitfeld is the juicy subject-matter of Fabien Constant's behind the scenes documentary.  After a long career, we discover  the story of legendary editor-in-chief of French Vogue, who has finally laid down her crown to set up her own title.
Fabien Constant's entertaining documentary is an upbeat and cinematic affair following her through a glitzy, globe-trotting year taking in Paris, New York, Moscow and Tokyo showing the hectic schedule required to construct and capture the vapid dream that is fashion.  Buzzy and fascinating, Constant's biopic is like a well-edited glossy mag: complete with visual allure, intriguing facts and well-researched and intelligent material. Just what a successful documentary should be.
Unsurprisingly, what emerges here is a world of artifice and image underpinned by gruelling planning, explosive temperaments and highly creative and volatile personalities. We meet Carine's new creative team, all long-time supporters who sing her praises as they fawn and air-kiss their way through busy roundtable meetings to thrash out a new look for the project. Tom Ford says she brings out the best in him as they share the same visual background and taste, possessing an unique ability to empower whoever she works with.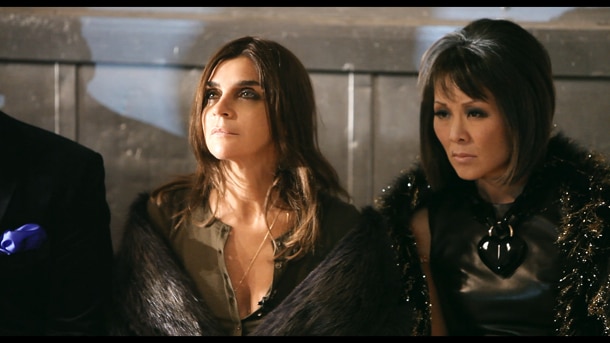 Carine comes across as a highly-sensitive but grounded person who, like many successful people, thrives in adversity and conflict, constantly striving for a new twist and an edgy update on her classic background of innate style. Her aim is to create an offbeat look based on top-drawer erotic chic (not porno chic, she is at pains to point out).  Her photo-shoots involve a mixture of paper-thin and pallid models with skyscraper bone-structures. Some even have noticeable breasts.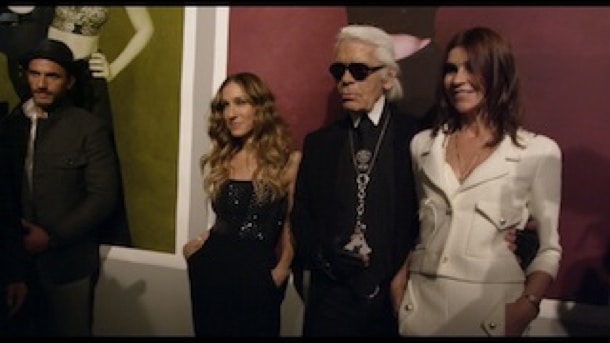 As you might have guessed, the chicest accessory to have here seems to be a new-born babe strapped to your hip, even if you're emaciated from a diet of carrot tops.  The granddaddy of fashion, Karl Lagerfeld is keen to be seen pushing the chic, black pram of Carine's grand-daughter, in a skilful bid at personal rejuvenation.  But it's clear that Carine's success is due to her personality not just her talent in making everyone feel very special from the doorman to the top photographer.  And behind every successful woman, there's always a man: Her husband has been her emotional centre, providing the bedrock of her world and a font of advice and support on the home front.
Talking candidly in dulcet tones, Carine lights up every frame; impeccably soigné in the latest Balmain jacket or Celine shirt, and posing delicately on a designer chair. A gamine figure with coal black eyes and slightly dishevelled tresses, she's more accessible (and appealing) than Anna Wintour, and has a girlish touch that belies her tough Russian Jewish roots and fierce determination to climb the lacquered ladder to the stars. And like its star, Fabien Constant's documentary is engaging and well-put-together. Mademoimoiselle C is a must see for anyone interested in fashion, style and luxury high-end publishing. MT
MADEMOISELLE C IS ON DVD