Dir: René Clément | Cast: Alain Delon, Maurice Ronet, Marie Leforêt, Erno Crisa | 118mins | France, Thriller
Writer: Patricia Highsmith
When it comes to style, no one does it better than the French and Italians. PLEIN SOLEIL, René Clément's adaptation of 'The Talented Mr Ripley', perfectly epitomises the laid-back sixties summer of a group of friends holidaying on the Italian riviera and slipping easily from French to Italian to English.
While retaining the sinister edginess of Highsmith's novel, Clément floods the screen with a sunny Mediterranean vibe, skilfully directing his largely debut cast to produce a thriller embued with the insouciant glamour of the era and superbly performed by these three beautiful young French actors.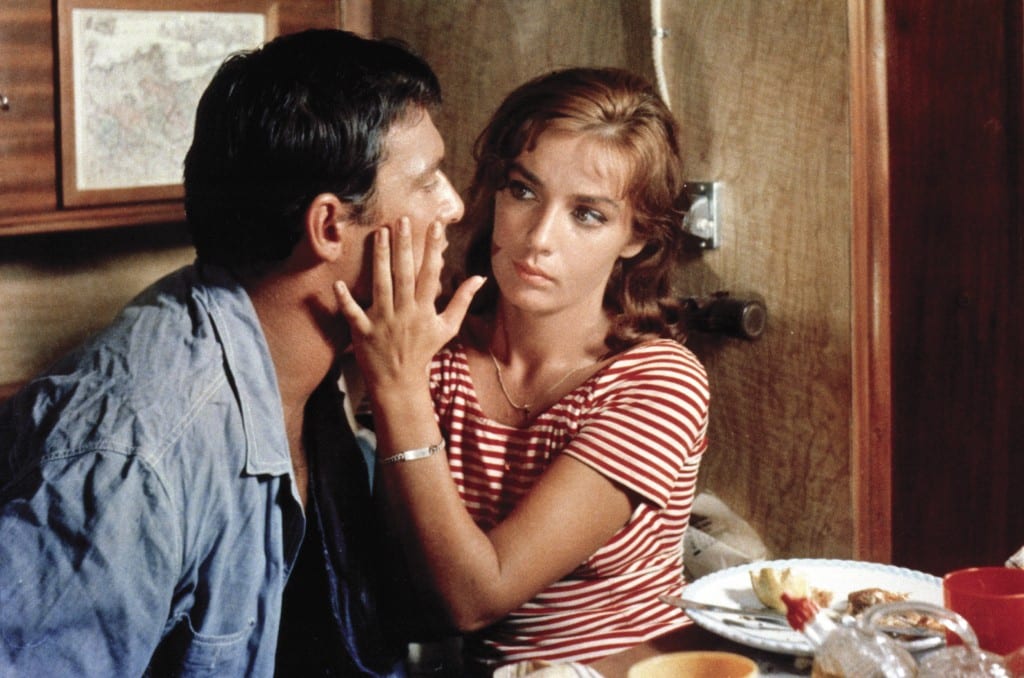 Alain Delon stars as a rather feline Ripley, moving sinuously across the screen-his physique honed from an early career as a paratrooper in the Marines, he's a French version of Dirk Bogarde (or American, James Dean) both in style and background and, like Bogarde, fell into acting in the late fifties after a series of odd jobs, eventually becoming a star in Plein Soleil. Delon went on to find international success in Visconti's ROCCO AND HIS BROTHERS (1960), he came to represent the ideal young male of the Nouvelle Vague: energetic, good-looking and rakish. He was perfect for the role of Ripley; a charming sociopath with murderous intent.
Marie Laforêt plays Marge Duval, in a sultry turn that exudes nonchalent sex appeal and Maurice Ronet, who had already made his name in LIFT TO THE SCAFFOLD, is another genius piece of casting as her suave boyfriend Philippe Greenleaf.
The ending is a shocking departure from that of the original novel and displeased Highsmith on the grounds of its "indictment of public morality". But although the more recent Anthony Minghella version starring Matt Damon clings more faithfully to her storyline, this by far exceeds the latter in style and execution and was to set the tone for the likes of Jean-Luc Godard and François Truffaut to usher in the French New Wave.  MT
ON NETFLIX AND PRIME VIDEO