Director: Douglas Hickox |Script: Clive Exton | Cast: Beryl Reid, Harry Andrews, Peter McEnery, Alan Webb | 90min UK |  Comedy
When Orton's debut play first hit the stage in 1964, it caused quite a stir. Nothing like it had been seen, indeed, Orton recalls casting the play as quite a trial, as no actor seemed prepared to risk their reputation with such incendiary material.
It eventually went on at the New End Theatre with Dudley Sutton, Madge Ryan and Peter Vaughan. Terrence Rattigan was then instrumental in getting it transferred to the West End where it had a successful run unlike the Broadway production which closed after just 13 performances, so appalled were the New Yorkers.
McEnery plays the eponymous Mr Sloane, a sharp, conniving chancer with an unsavoury history, who meets lonely cougar Kath, floating about in a cemetery one summer's day. On the strength of his lissom bod and incredibly smooth skin, he's soon invited home much to the chagrin of her father, Kemp (Alan Webb). Surely then, he'll get thrown out, once Kath's no nonsense brother Ed turns up..?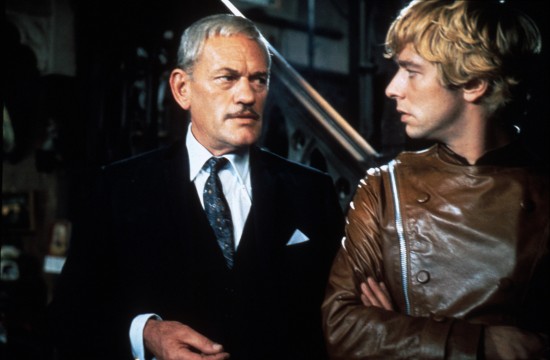 Re-visiting the film version, scribed by Clive Exton, it's difficult now to see what all the fuss must have been about, things having moved on so far in the intervening time; this could almost be daytime TV viewing. But programmes like Queer As Folk owe a great deal to Orton's work, dragging British sensibilities out from under their collective Victorian mantelpiece.
The film style, the acting and the subject matter have all dated greatly. Performances are all very theatrical, everything being telegraphed and a bit leaden, as though it were a filming of the stageplay, rather than a film in its own right. Worth it just to see what all the fuss was about, for the Orton completist and ingénue alike, but prepare to be shocked more by how unshocking it all seems now. AT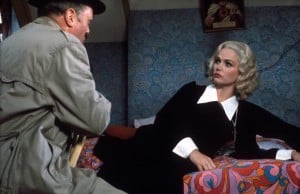 LOOT (1970)                           
Dir: Silvio Narizzano | Cast: Richard Attenborough, Lee Remick, Hywel Bennett, Milo O'Shea & Roy Holder 
Farcical comedy LOOT is a satirical look at 20th century society with a sterling British cast. Dennis (Hywel Bennett) and his lay-about pal Hal (Roy Holder: The Taming of the Shrew) chance a robbery of the local bank. With nowhere to hide the loot, their only option is to conceal it inside Dennis's recently deceased mother's coffin. Once the money is concealed, they move the casket to the hotel belonging to Dennis's father (Milo O'Shea) under the duplicitous eye of scheming Irish nurse Fay (Lee Remick). All seems well until inept Inspector Truscott (Richard Attenborough) arrives at the hotel to investigate the crime. Before long the hotel becomes the epicentre of a hilarious farce as the motley crew move the casket back and forth to avoid detection by the incompetent Inspector.
ENTERTAINING MR SLOANE | LOOT | OUT ON BLURAY FROM 2 AUGUST COURTESY OF STUDIOCANAL TO COMMEMORATE 50 YEARS OF GAY RIGHTS