In this exclusive interview with Filmuforia, Mohammed Al Fayed – who is sadly no longer with us – talked about his favourite actors, his role in Chariots of Fire (1981) and the sort of films he was still tempted to finance.
Back in 1980, a script was collecting dust in the offices of Goldcrest. Dodi Fayed discovered it, Mohammed al Fayed believed in it and through his funding Chariots Of Fire came into being. I went along to talk to the man who made this all possible through his unique vision, commitment and fascination with the world of film.
Can you remember when you viewed your first film and where it was?
When my brothers and I were youngsters in Alexandria, we would often go to the cinema. Egypt had a very vibrant and creative film industry in the 1940's and 1950's with quite a few great actors such as Faten Hamama, Omar Sharif, and the well known directors Henry Barakat, Youssef Chahine and Salah Abu Seif. We also enjoyed Hollywood and British fare.  I think that this early experience created my great interest in the motion picture industry. I'm sure Dodi inherited this love of film from me. During his career in the film business, he amassed a fine selection of work and helped to produce several films. At the time of his death, he was in pre-production with a new live action film of "Peter Pan". Sadly it has never been made but I know it would have redefined J M Barrie's wonderful story for the 21st Century.
What is your favourite movie and which genre of films do you enjoy watching now? 
My taste is wide and varied. I do love films that can appeal to the whole of the family. That is why I enjoy all the James Bond films. I knew Cubby Broccoli very well and liked him immensely. He was a life force. His daughter Barbara, who produces the films in succession, practically grew up with Dodi. She loved him as a brother. Their friendship began on the set of one of the Bond films. Cubby needed an oil tanker, for a scene in which three nuclear submarines, U.S. British and Soviet, disappear and their crews are kidnapped. The submarines end up within the hold of a super tanker. I happened to own the right sort of tanker for the film and was only too pleased to loan it to Cubby for those epic scenes, shot off Sardinia. I cannot tell you which of the Bond films I like best so I shall just say the next 007. Barbara is a wonderful producer and she never creates anything but memorable films with compelling scenes and characters. But there is one other film that I am particularly fond of and it is the Burton and Taylor version of Cleopatra. When MGM came to Egypt to shoot the location scenes, I worked with the studio to provide everything they needed, from thousands of extras, to the cars for the stars and busses for the crowd. A great film came out of that monumental endeavour and it is still very entertaining 60 years later. Many of the MGM executives I met then are still my friends today.
Who are your favourite actors and actresses?
I have many close friends in the film industry and I could give you a very star-studded list, but my favourite film actor of all time is Tony Curtis. I miss him more than I can say and he was a loyal friend to me and my family. He started off as a glamour boy, a bit of a pin-up, in the 1950s and his haircut was more famous than he was! But it should never be forgotten that he was a very considerable acting talent. How male actors can claim with confidence that they starred in two of the best films of the 20th Century. Tony did: Some Like It Hot and The Sweet Smell of Success. And then there are many films, like The Defiant Ones that were epoch-making in their own way. There are so many great actresses that that's a difficult question, I shall restrict myself to saying how much I like and admire Goldie Hawn and Sophia Loren, two women whose screen presence is unmistakable from the very first frame. They are elegant and brilliant stars and that is why I invited them both, at different times, to open the January Sale at Harrods. They both carried off that new and very specific role with elegance and charm, just as you would expect. 
What caught your eye and resulted in you backing Chariots of Fire, given that the script had been lying around for so long in the offices of Goldcrest?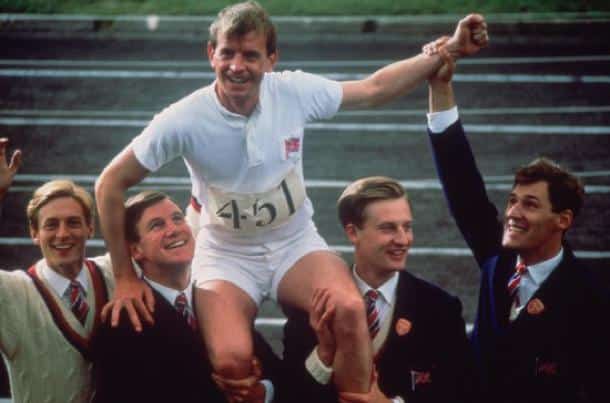 When Dodi brought me the script of Chariots of Fire to see if I would like to invest in the production, he told me frankly that no one would put money into the film. I was shocked. How could people be so blind? Here was the story of two men, both great athletes, who encounter prejudice and insuperable barriers to their success. Harold Abrahams was Jewish and subjected to the worst snobbery and race hatred in his attempt to win the 100 metres at the Paris Olympics. But Abrahams defied them all and won.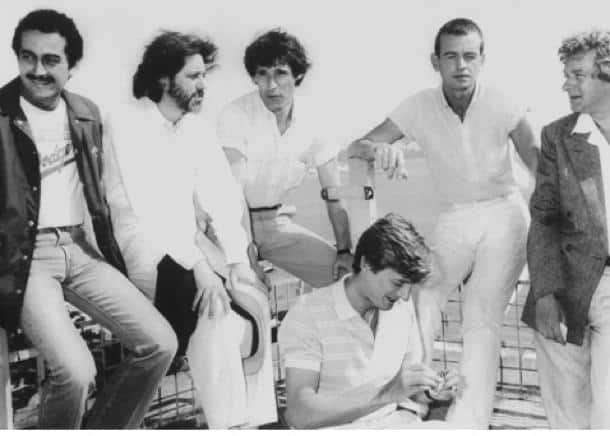 The other, Eric Liddell, was "The Flying Scotsman", a man of iron principle whose religious beliefs meant that he could not and would not run on a Sunday. When pressure was applied to convince him to compromise his conscience, he resisted it, switched to another race that was not being run on a Sunday and brought home the Gold Medal anyway.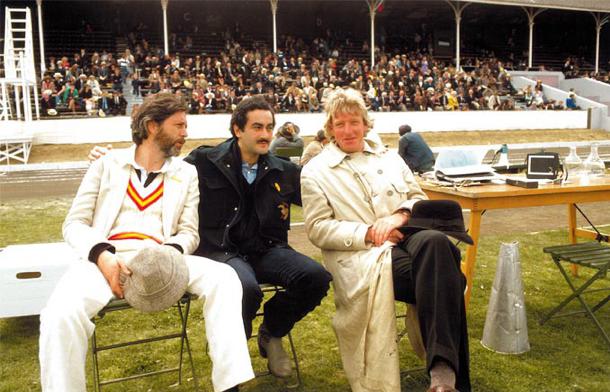 I thought they were both wonderful, inspiring stories. But not many other people did at the time. By the early 1980s, the cinemas were full of films featuring nothing but violence and gratuitous sex, car chases and bad language. In Chariots, there is no violence, no profanity, no nudity and the only chasing is on the running track. Yes, there is a love story but, in keeping with the morality of the 1920s when the story takes place, it is a chaste and decorous one. So I didn't hesitate when Dodi asked me to finance the production.
The result was the only British film, at that time, to be awarded four Academy Awards. It was a British film but, let us be honest, it would not have been made without Egyptian money. I was glad to help. The film came out in the year of the Falklands War and even in Argentina, then at war with Britain, it was a huge hit. When cinema-goers in Buenos Aires had the scene the film the word on the street was "These British people have such strong moral characters and such courage that we may not be able to beat them in this war". That was the effect of Chariots. It was the greatest success ever scored by Lord (David) Putnam and his production company, Goldcrest. Dodi was the Associate Producer.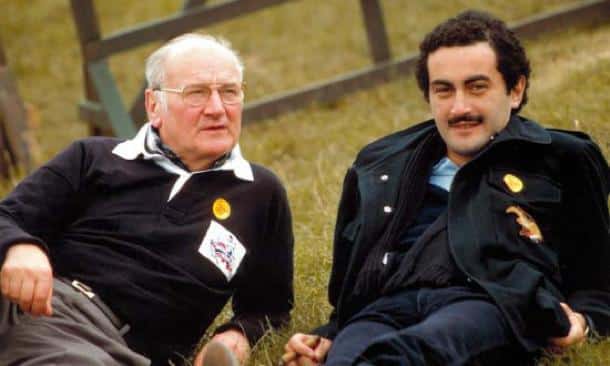 I am pleased to see that a re-mastered version of the film is being released in this Olympic year for London. It is one of those films with a back story almost as intriguing as the one that appeared on the screen. The world still loves the film, more than 30 years on. Last year, The Film and Television Sports Foundation of Milan were kind enough to present me with a special award for my role in bringing the story before world audiences. That meant a lot to me, as much as the Oscars and BAFTAS, because it meant that young sports lovers throughout the world had found inspiration in the film that Dodi believed in and helped to produce. I am glad that script did not stay on that dusty shelf.
Given that your contribution to the British film industry is to be celebrated at the time of the 2012 Olympics, what sort of script, premise or actors would tempt you back into financing another film?
I am happy leave it to other people to finance the films of the future. I have made my contribution. However, if there is a story that cries out to be made, I might be tempted. It would have to be a story where humanity triumphed. The actors and directors need not be famous. Most of the people in "Chariots" were not well known before its production. But the creative team would have to bring their love and their belief and their commitment to the film. Without those magic ingredients, nothing really works in front of the camera. The camera may have only one eye but it has a way of seeing everything. 
If you were a sportsman, which sport would you play?
I loved playing football when I was young. My brothers and I played whenever we had a few moments free from our homework. We played on the beach near our home in Alexandria. My younger brother, Salah, now sadly dead, was a great sportsman with a tremendous talent as a footballer. In fact he was an all-round sportsman. I was not, but I have always admired those who are supreme in their sports and also those who give everything they have got in order to succeed. Talent is the most valuable thing in the world but quite often, persistence wins.
Have you ever been approached to make a film based on your Harrods retail store or Fulham football club?
Several films have been made about Harrods. I remember a particularly good one being made for television by Desmond Wilcox, the late husband of Esther Rantzen. Harrods has featured in many of his films not least in "The Pumpkin Eater" in which Anne Bancroft suffers a memorable mental breakdown in the Food Halls. And it wasn't because of the prices. No one has come up with a must-be-made film script about Fulham FC, but I admit it is a fascinating story. Of course, we are still living that story on a week-by-week basis so perhaps there is still time. Any script would have to have a wonderful climax. We are awaiting ours. The FA Cup's next years? Or the Europa League Championship? We live, and we hope so.
If you could star in a movie, which role would you most like to play?
I have no desire to be a film star. I am in the grandfather business.  If there was a role that meant I could spend every day on the set playing with my granddaughters, I might consider it. But the location and catering would have to be very good to tempt me to accept any role.
It has been said that investing in movies is as high risk as investing in airlines. What advice would you give a prospective investor?
The safe answer is to say "Don't". You should only invest in the film industry if you really know what you are doing. I suppose that goes for any sort of commercial endeavour. But in show business it is notoriously easy to make a mistake and mistakes in the film industry are by definition expensive. The best investment you can make is to buy a ticket for a film that really attracts you and then tell people how good it is, if you enjoyed it. Word of mouth is the film industry's secret weapon. It was personal recommendation that alerted people to the merits of "Chariots of Fire", because initially it did not have a big budget for publicity and advertising. People talk and thank goodness they do. With regard to the Government, it needs only look as far as Ireland or across the Atlantic to Canada. Both countries have prospered by offering film-makers tax breaks and other incentives. There is a great deal of talent in Britain. The Government should invest in it by creating the conditions in which talent can be creative and prosper. It is not hard to see what needs to be done but this Government seems to prefer taxing the blood out of everyone rather than providing the financial impetus that would do wonders for film and television production. The world is crying out for good content. This country provides a lot of it. But, with the right encouragement, it could do so much more.
How would you like to be remembered in rolling credits?
This question is too difficult. I wish to be remembered by my family as a husband, father and grandfather. I ask nothing else and nothing more. But anyway, I am not even thinking of any "closing credits" of a personal nature. When people come out of the cinema having seen "Chariots of Fire", or any of the other films with which Dodi was associated ("Breaking Glass", "Hook", "FX-Murder By Illusion" Parts 1 & 2, "The Scarlet Letter") I want them to feel that they have enjoyed themselves in the company of great story-tellers. That is what it is all about. We all love a good story.
I left the interview humbled by a man who has achieved so much in his life and with a story to be told for the future. I felt that there was much more to Mohamed than I'd been lead to believe by reading the headlines. Hindsight is a wonderful thing and with him you cannot help feeling that he has been blessed with foresight, not just with Chariots of Fire, but everything he touches. Even the title of the film would be a wonderful epitaph for a lesser mortal. Meredith Taylor
MOHAMMED AL FAYED 1929-2023