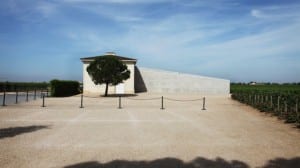 Some of the the World's finest filmmakers are Danish: Carl Theodor Dreyer; Lars von Trier; Thomas Vinterberg; Nicolas Winding Refn and Susanne Bier. The Danes also excel in architecture, design and the spatial arts. With this in mind, COPENHAGEN ARCHITECTURE X FILM FESTIVAL will open its doors for the first year of what aims to become an annual event. Offering 80 films and events. including first-run as well as older releases showcasing  architectural space as only cinema can. Copenhagen Architecture Festival x FILM is built around 6 strands: Cinematic and Architectural Space; Landscape and Film; Personal Spaces; Architectural Processes;  Ritual, and Modernism.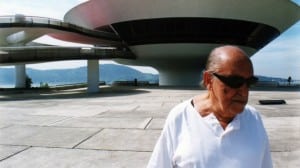 The inaugural festival presents the world premiere of Heinz Emigholz' entire trilogy of DECAMPMENT OF MODERNISM, the 21st part of his monumental series PHOTOGRAPHY AND BEYOND. All three films will be shown including the final part: THE AIRSTRIP, hot from Berlinale 2014, with an an introduction by the filmmaker himself.
Wim Wenders' 3D project CATHEDRALS OF CULTURE (2014) also comes fresh from its Berlinale 2014 World premiere and there are other treats in store: KOOLHAAS – HOUSELIFE  that takes a looks at the designs of legendary architect Rem Koolhaas and MICROTOPIA, Jesper Wachtmeister's documentary study about a group of designers whose work focuses on the use of recycled and industrial products in order to minimise waste and human footprint. Dieter Reifarth's HAUS TUGENDHAT (2013) explores the fascinating history of Mies van der Rohe's functionalist villa from private ownership in the thirties to official functions under the Germans and Russians to its current status as a stylish backdrop to films such as Hannibal Rising.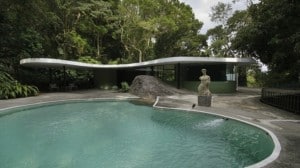 THE NEW RIJKSMUSEUM, Oeke Hoogendijk's prize-winning documentary is a massive undertaking that charts the controversial renovation of one of the World's oldest and best known museums. Angel Borrego Cubero's documentary masterpiece THE COMPETITION (2013) explores the working relationship of star-architects Jean Nouvel, Frank Gehry, Dominique Perrault and Zaha Hadid's through the tense process of tendering for the design of a new Arts Museum in Andorra.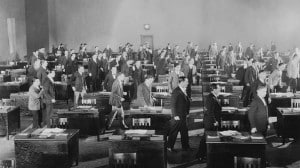 There will be a chance to revisit the past with DOG STAR MAN, Stan Brakhage's experimental sixties piece that prioritises the visual to create the concept of an 'optical mind', and Werner Herzog's acclaimed sci-fi documentary FATA MORGANA (1971), that imagines the world's most remote corners as another planet.  Critic Sophie Engberg Sonne looks at Wong Ka Wai's films in the context of his greatest muse: Hong Kong: this artist-city double-act will be illustrated with excerpts from his oeuvre including HAPPY TOGETHER and    THE CROWD, King Vidor's psychogeographical 1928 silent epic, based in New York; and Nikolaus Geyrhalter's haunting and sinister documentary ABENDLAND, that takes a voyeuristic look at the vast continent of Europe from the night skies.
COPENHAGEN ARCHITECTURE X FILM FESTIVAL RUNS FROM 27-30 MARCH 2014