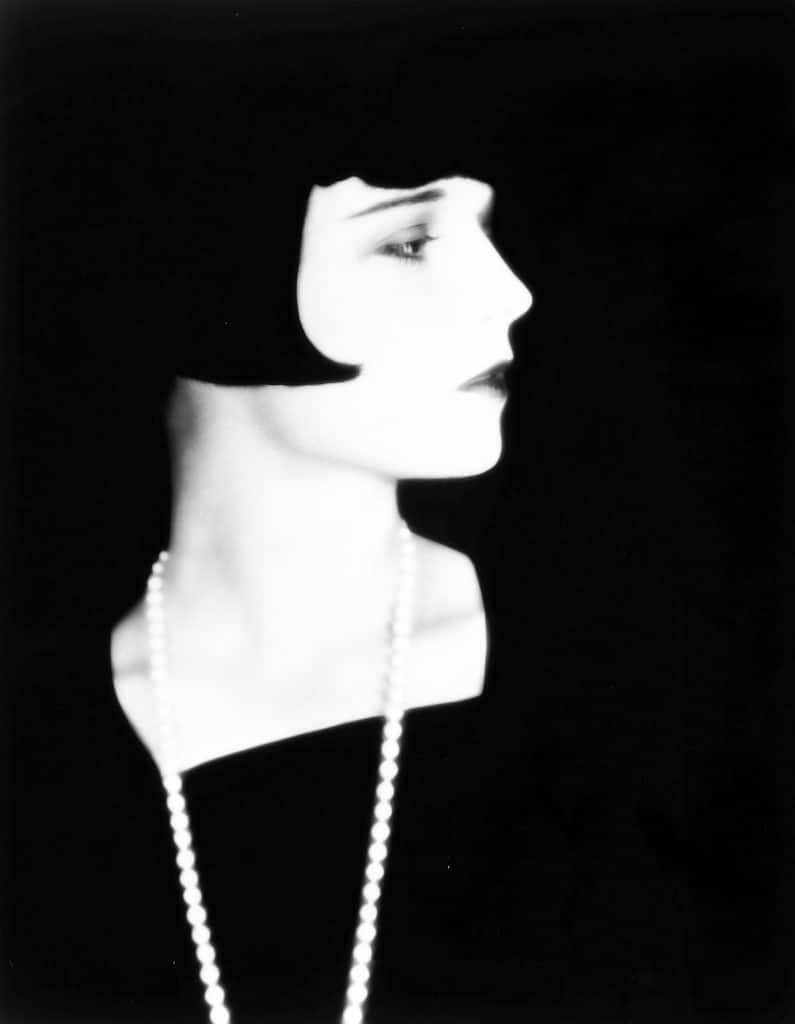 Dir.: G.W. Pabst; Cast: Louise Brooks, Fritz Kortner, Franz Lederer, Carl Götz, Alice Roberts, Daisy d'Ora, Alice Roberts; Germany 1928, 135′.
Based on two plays by the German playwright Frank Wedekind (Earth Spirit/Pandora's Box), there had been already a stage, screen and even musical version of the story, and Pabst, after having failed to find his 'Lulu' was about to cast Marlene Dietrich in the title role.
Luckily for him (and for the millions who have watched the feature), 22 year-old Louise Brooks (a trained dancer), his first choice, phoned from Hollywood just in time, to accept. Pabst had seen her in the role of a circus artist in Howard Hawks' A Girl in every Port, and Paramount did not even answer his request to borrow her.
Only after she quit Paramount (("just for the hell of it"), did Bud Schulberg tell her that Pabst had offered her the part. She cabled Pabst her agreement immediately – Marlene Dietrich waiting in the director's office.
Lulu (Brooks) is a mixture of modern femme fatale and a naïve child. Her allure and seductiveness is apparent from the get go when her lover, Dr. Peter Schön (Kortner) arrives. Meanwhile her first pimp Schigolch (Götz) is hiding on the balcony of her flat. Schön is the editor of a big newspaper and engaged to the aristocratic beauty Charlotte (O'Ora). After spotting Schigolch, the disgusted publisher is delighted Lulu wants to star in a variety show, helped by Schigolch and the strongman Rodrigo Quast. But on the evening of the first night Lulu has a tantrum: she is not going to perform in front of her lover's fiancée.
When Lulu seduces Schön, Charlotte and Schön's adult son Alwa (Lederer), who is secretely in love with Lulu, enter through the backroom of he theatre. The editor has no choice now – he has to marry Lulu. On the night of their wedding there is a drunken scene in their boudoir involving Quast and Schigolch.  Lulu's newly-wed husband, asks her to shoot herself, to save him from becoming a murderer – but in the struggle for the gun he is killed. Lulu is found guilty of manslaughter, but escapes with Alwa, Schilgoch and Quast. The trio soon runs out of money, ending up penniless in London, where Lulu meets her end at the hands of Jack the Ripper.
Not only did Pabst introduce Louise Brooks as the modern sex siren, he also casts, perhaps for the time in film history, a lesbian protagonist: Countess Anna Geschwitz (Roberts) is equally smitten by Lulu. But she is no wallflower – and even ends up murdering Quast, who wants to give Lulu away to the police for money.
Pandora's Box was not successful at the box office, even German critic of the time Kracauer has nothing good to say: he considered Wedekind's plays to be "really essays", lifeless and lacking visual strength. In the USA, the film's ending was changed: instead of being murdered, Lulu joins the Salvation Army.
Brooks would stay in Europe starring next in Pabst's Diary of a lost Girl, before returning to the USA, where she ended her screen career in 1938, becoming a writer. Pabst himself would never again reach the same heights, retuning to Nazi Germany in 1939, and ruining his reputation. But Pandora's Box, a serendipitous meeting of chance and the unique historic constellation of culture, the Weimarer Republic, will live on forever. AS
A BFI RELEASE OF THE NEW 2K DCP OF THE MUNICH FILM MUSEUM'S DEFINITIVE 1997 RESTORATION, WITH SCORE BY PETER RABEN