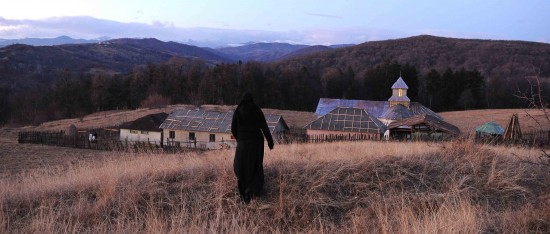 Director Christian Mungiu
Cast: Cosima Stratan, Cristina Flutur, Valeriu Andriuta
150mins     Drama     Romanian with subtitles
A great hit at Cannes, this is a disturbing and melodramatic tale of sexual politics and grinding poverty overlaid with religious pomposity and centres on the masterful central performances from Cristina Flutur (Alina) and Cosima Stratan (Volchita) who best won Best Actress this year at the festival.  Purportedly based on real events that took place only recently in Romania's Tanacu monastery, it has all the trappings of a medieval horror story rather than one based in 21st century Europe. The two girls are reunited in the monastery, where Volchita has become a novice, after growing up together in an orphanage in Germany.
It difficult to tell whether they are in love but there is certainly an emotional and physical closeness at work and Alina uses bond to persuade Volchita to follow her back to Germany to a life in the secular world away from the path she's chosen as a submissive bride of Chris.  In doing so, Alina comes across as a subversive and manipulative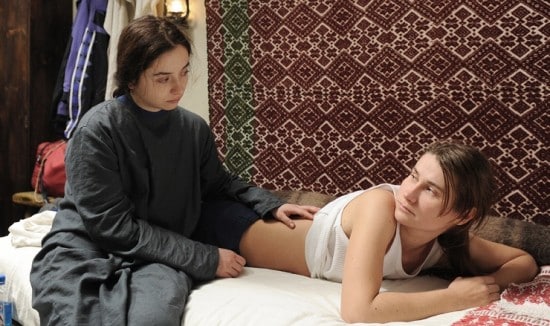 character in contrast to Volchita's gentle and accepting personality. Alina sees these positive traits as evidence of a lack of strength and self reliance which causes Volchita to question her own beliefs and motives with tragic consequences for all concerned.
Christian Mingui's intimate portrait of the mysterious yet brutal sisterhood of the monastery is beautifully shot and superbly crafted and yet hard-going with its menacing overtones, in much the same way as his last Palme D'Or win, 4 Months, 3 Weeks & 2 Days (2007) was, although more visually alluring with scenic shots of the Romanian countryside and stunning interiors. MT