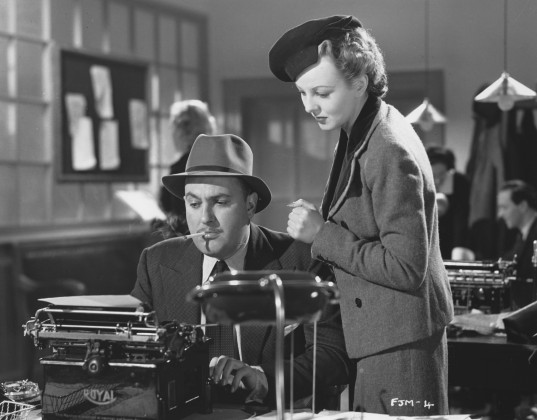 Network Distributing is releasing the second in its series of so-called Ealing Studios Rarities Collection, featuring four black and white short feature films with some heavyweight star power.
MIDSHIPMAN EASY (1935) Carol Reed 70mins
Starring Hughie Green Margaret Lockwood, Roger Livesay Robert Adams, Harry Tate.
Melodramatic comedy set during the Peninsular Campaign of the Napoleonic War. Green plays Easy, a maverick young man who runs away to sea seeking adventure and gets a little more than he bargains for. This was a studio pic made before Lockwood came to international renown in Hitchcock's The Lady Vanishes, here playing a Spanish Grandee's daughter. Perhaps one for Lockwood completists only.
BRIEF ECSTASY, (1938) Edmond T Grenville 72mins
Starring Paul Lukas Hugh Williams, Linden Travers and Marie Ney
Shot very much in silent movie style, Basil Mason's script concerns the love of a student, Helen Norwood, for aviator Jim Wyndham. But their blossoming relationship is curtailed when he leaves for India to care for his father. Their love is further threatened by the attentions of a professor at the university and the vagaries of communication before BBM. Another workmanlike short feature, with comedic touches and a good central conceit: the course of true love and all that.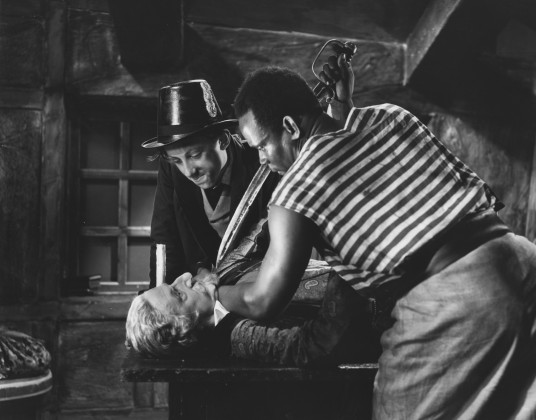 THE BIG BLOCKADE (1942) Charles Frend 73mins
An extraordinary cast to this wartime propaganda docudrama; John Mills, Michael Redgrave, Will Hay, Robert Morley, Leslie Banks, Bernard Miles, Alfred Drayton, Michael Rennie and commentary by Frank Owen. A Michael Balcon Production for the 'Ministry of Information', showing the impact of the blockade put in place by the Allies against Nazi Germany at the start of the war, told in a series of series of humorous sketches. It does finish however, more soberly with some blanket bombing on behalf of the RAF.
THE FOUR JUST MEN (1939) Walter Forde 85mins
Starring Hugh Sinclair, Griffith Jones, Francis L. Sullivan, Frank Lawton, Alan Napier, Anna Lee.
Also known as The Secret Four, an adaptation of Edgar Wallace's novel, The Four Just Men is set in WWI but is also clearly another propagandist film, made as it was under the eaves of the impending WWII.
An Espionage Adventure film, Frank Lawton is sprung from a Prussian prison just prior to being executed and then sets about attempting to rescue the free world from dastardly Nazi plots with the help of The Four Just Men: vigilantes, operating outside the law, fighting injustice wherever they find it.
Perhaps one for the collectors and fans of the many faces on offer here, but certainly not for lovers of arthouse, or particularly well-crafted films. Great that they are preserved for future generations though and they certainly don't make 'em like this any more.
THE EALING RARITIES COLLECTION VOLUME 2 Release date: 13 May 2013, £14.99 has a running time of 360 minutes. www.networkonair.com