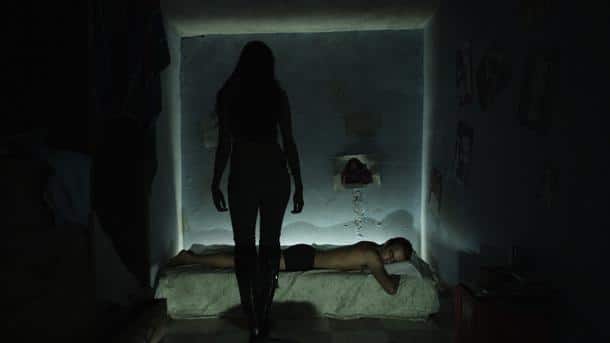 The Brussels Film Festival celebrated its 10th Anniversary on the 16th June 2012 and selected Faouzi Bensaidi's thriller DEATH FOR SALE to win this year's Golden Iris Award.  The feature also picked up the Cineuropa award from the European competition section.  A female director Maja Mils won the White Iris Award for best first film for her controversial drama CLIP. The Audience Award was given to an Italian co-pro  ITALY: LOVE IT OR LEAVE IT by writer/director duo Gustav Hofer and Luca Ragazzi.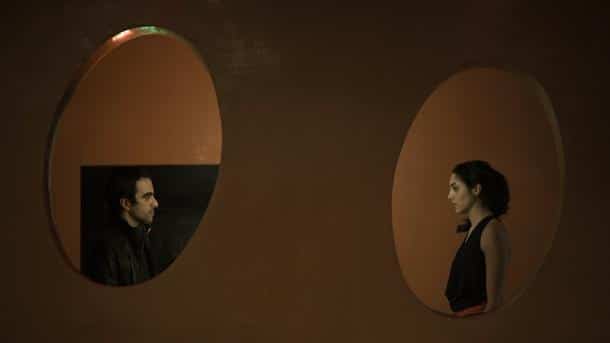 The winners were selected from an eclectic mix of European titles by an official jury featuring directors Peter Greenaway (Drowning by Numbers); Frederic Fonteyne (Une Liaison Pornographique);  Edouard Molinaro  (La Cage Aux Folles) and actors Tania Garbarski (Rashevski's Tango) and Mireille Perrier (Un Monde sans Pitié).
AMONG US (Onder Ons) by Marco van Geffen (Netherlands)
BLOODY BOYS (Jävla pojkar) by Shaker K. Tahrer (Sweden)
CAN by Raşit Çelikezer (Turkey)
CLIP (Klip) by Maja Miloš (Serbia)
DEATH FOR SALE by Faouzi Bensaïdi (Belgium/France/Morocco)
KAUWBOY by Boudewijn Koole (Netherlands)
MERCY (Gnade) by Matthias Glasner (Germany/Norway/Great-Britain)
MY BROTHER THE DEVIL by Sally El Hosaini with James Floyd & Saïd Taghmaoui (UK)
NO REST FOR THE WICKED (No habrá paz para los malvados) by Enrique Urbizu (Spain)
ROSE (Róża) by Wojciech Smarzowski (Poland)
TWILIGHT PORTRAIT (Portret v sumerkakh) by Angelina Nikonova (Russia)
VOICE OF MY FATHER (Babamin Sesi) by Orhan Eskiköy & Zeynel Doğan (Turkey/Germany/France)
GOLDEN IRIS AWARD for best film 
DEATH FOR SALE
by Faouzi Bensaïdi (France/Belgium/Morocco)
Contemporary Morocco is reflected in the lives and destinies of three men who take part in a heist
WHITE IRIS AWARD for best first film 
CLIP (KLIP)
by Maja Miloš (Serbia) 
This no-holds barred insight into the life of a Serbian teenager is raw and urgent
AUDIENCE AWARD 
ITALY LOVE IT OR LEAVE IT
by Gustav Hofer & Luca Ragazzi (Italy/Germany) 
An affectionate look at Italy past and present that asks the question: Should I leave or should stay?     
This year's festival hosted several premieres including Sophie Lellouche's PARIS-MANHATTAN a madcap comedy starring Woody Allen as himself and TO ROME WITH LOVE, a cliche-ridden ride through the Italian capital bringing his European tour to a resounding halt on a past-laden low.
The festival featured a new section dedicated to musical documentaries.  Among these were the The Libertines: There are no innocent bystanders and Vinylmania).  More than 1000 people attended the Anniversary Party with a concert by The Chromatics who wrote music for the film Drive followed by dj sets by Carl Barât, Saul Williams, Sofa, Didz and a surprise-gig by the band J-Prock. An entire day was dedicated to music in cinema culminating in a speed dating session between producers, directors and film music composers – imagine all those egos jostling for position!.
Masterclasses were a particular highlight this year with offerings from Peter Greenaway (of Draughtsman's Contract fame amongst others), Peter Aalbaek Jensen (producer of the films of Lars von Trier, Susanne Bier, Lukas Moodysson and Thomas Vinterberg), Jean-Michel Bernard (composer for Michel Gondry and for Scorcese latest film Hugo), Thomas Bidegain (screenwriter of Un prophète and De rouille et d'os by Jacques Audiard, A perdre la raison van Joachim Lafosse), Lucas Belvaux (director of Un couple épatant/Cavale/Après la vie, La Raison du plus faible, Rapt and 38 Witnesses).
The 11th edition of the BRUSSELS FILM FESTIVAL will be held from June 19th to 26th 2013 in Flagey and in Bozar. www.brusselsfilmfestival.be
Meredith Taylor ©