Dir: Robert Anderson Clift, Hillary Demmon | With Montgomery Clift, Brooks Clift, Ethel "Sunny" Clift, Patricia Bosworth, Jack Larson, Judy Balaban, Robert Osborne, Eleanor Clift, Lorenzo James; Joel Schumacher, Tucker Tooley, Vincent Newman, Michael Easton, Mollie Gregory, Woody Clift, Eddie Clift | US Doc, 88′
Montgomery Clift's nephew sets out to debunk the theory that the Hollywood actor's life was a conflicted tragedy. Apparently, it was quite the opposite. As you may have guessed from the title, this is not a chronicle of his film career but an exploration of his personality and the rumours that haunted his starry life.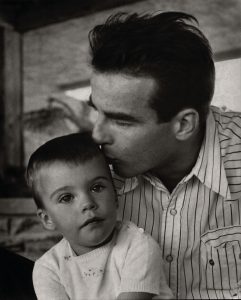 Co-directing and narrating this eye-opening documentary, Robert Clift (who never knew Monty) digs into a treasure trove of family archives and memorabilia (Brooks recorded everything) to reveal an affectionate, fun-loving talent who loved men and dated and lived with women, according to close friends. Monty chose his roles carefully during the '40s and '50s, declining to sign a contract to retain complete artistic independence from the studio system with the ability to pick and chose, and re-write his dialogue. This freedom also enabled him to keep much of his private life out of the headlines, although his memory was eventually sullied by tabloid melodrama with his untimely death at only 45. His acting ability and dazzling looks certainly gained him a place in the Hollywood firmament with a select filmography of just 20 features, four of them Oscar-nominated.
Edward Montgomery Clift was born on 17th October 1920 in Omaha Nebraska, with a twin sister Roberta, and older brother Brooks. Privately educated, his wealthy parents struggled during the Depression years and he travelled with his mother extensively in Europe and grew extremely close to his brother. An early role as a teenager on Broadway saw him spending over a decade on the New York stage before Hollywood beckoned, due in part to his friendship with the older and fluidly sexual star Libby Holman, who was apparently instrumental in his decision to decline roles in Sunset Boulevard (1950) and High Noon (1952). His film debut was Red River (1948) alongside John Wayne. This was followed by The Search (1948), The Heiress (1949); the Wartime epic The Big Lift (1950); A Place in the Sun (1951) with his great friend Elizabeth Taylor (who helped him from the scene of his accident); his only Hitchcock collaboration I Confess (1953); Vittorio De Sica's Indiscretion (1953); From Here to Eternity (1953), Raintree County (1956). Post accident: The Young Lions (1958) alongside Dean Martin and Marlon Brando; Lonely Hearts (1958) alongside Myrna Loy; Wild River (1960); The Misfits (1961) alongside Marilyn Monroe and Clark Gable and Judgement at Nuremberg (1961).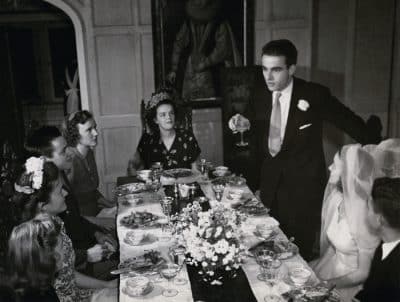 Particularly interesting are Brooks' conversations with Patricia Bosworth, one of the film's talking heads and the author of a 1978 biography of Clift that inspired later biographies, but has so far become the accepted version of events, although she apparently got many details wrong and certainly lost out to Jenny Balaban in the Monty relationship stakes, when Barney Balaban (President of Paramount) invited the young actor to join them on a family holiday. He is seen messing around on the beach where he cuts a dash with his good looks and exuberance.
Two men who enjoyed significant relationships with Monty have since died but they recorded for posterity on the film: they are Jack Larson who remembers a full-on and unexpected French kiss from Monty, the night they were introduced. And Lorenzo James, who was living with Monty when he died. James sounds a reasonable and honest character on audio tapes and Robert Clift confirms the family's acceptance of him in the words "my uncle through Monty."
Clearly Monty resorted to painkillers after his tragic car accident on his way home from a night out in 1956, during the filming of Raintree County. But the directors play this down and downsize the rumours that he became unreliable, a sort of 'male version' of Marilyn Monroe. Yet many claim his post accident performance in Judgement at Nuremberg (1961) to be his finest hour. Others state that Nuremberg was actually a "nervous breakdown caught on film". Instead they claim his mental anguish at the time was the result of a lawsuit by John Huston relating to the film Freud, suspending his from working for four years, and naturally leaving him distraught, as any working person would be. Others state that his disfigurement actually made him a better actor.
Brooks is now dead, but his ex-wife, a prominent Washington journalist Eleanor Clift, states that he was on a mission to correct subsequent editions of Patty Bosworth's biography using the phrase "Sisyphus battling the myth-making apparatus." And although Brooks more or less failed in his mission, Robert and his wife have made a decent and worthwhile documentary that aims to reveal the brighter Montgomery Clift. Clearly he will always remain an enigma paving the way for many more insightful biopics.
BFL Flare | ON RELEASE NATIONWIDE FROM 7 JUNE 2019