Last year's BFI Flare was a phenomenal success drawing an audience of over 22,000 to the Southbank complex for this exclusive LGBT event. Not that you have be gay, lesbian or bi-sexual to enjoy thees films. They now offer progressive cineastes and arthouse audiences the best in acting and directing talent from all over the World. Prize-winning titles such as STRANGER BY THE LAKE, LILTING and EASTERN BOYS prove that gay interest cinema is starting to attract more informed audiences who are searching out more eclectic and experimental fare in their choice of what to see at the movies.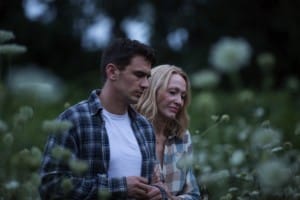 And this year is no different: the UK Premiere of I AM MICHAEL (left) will open this year's fest. A feature directorial debut for Gus Van Sant protégé Justin Kelly, the film stars James Franco and Zachary Quinto in a powerful interrogation of gay identity through the real-life story of Michael Glatze, who went from crusading gay journalist to anti-gay pastor.
As evidence of the strength of documentary work in this year's Festival, Closing Night will feature the European Premiere of director Malcolm Ingram's highly topical and rousing OUT TO WIN, charting the experience of LGBT sportspeople working in the highest echelons of professional sport. Featuring contributions from such pioneers as Billie Jean King, Martina Navratilova, David Kopay, John Amaechi and Jason Collins.
Also included in this year's programme is the European Premiere of DO I SOUND GAY?, a documentary exploring the provocative idea of whether there is a 'gay voice' and featuring humorous, insightful contributions from performers and comedians including Margaret Cho, David Sedaris, George Takei and Dan Savage.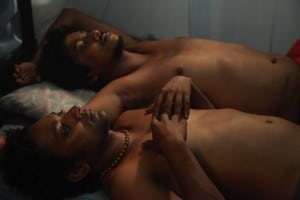 And fresh from the Berlinale, TEDDY COMPETITION, where it won the Jury Prize, is STORIES OF OUR LIVES, Jim Chu Chu's drama adaptation from real testimonies of LGBT Kenyans (where the film is banned for promoting homosexuality).
The festival offers rich cinematic insight into LGBT lives and loves around the world with films from the USA, France, UK, Spain, Netherlands, Denmark, Sweden, Germany, Poland, Mexico, Brazil, Argentina, Canada, Australia, Greece and India plus the world's first LGBT film from Sri Lanka FRANGIPANI (right)
The festival's follows similar strands to last year:
H E A R T S – films about love, romance and friendship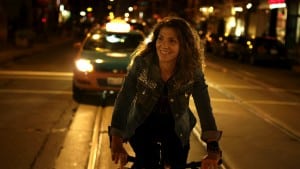 Mark Christopher's 54: THE DIRECTOR'S CUT, fresh from its world premiere at this year's Berlinale and bolder and gayer than ever before. UK feature film is represented in THE FALLING, Carol Morley's wonderful tale of girl-school obsessions and hysteria. BROKEN GARDENIAS is a quirky dark comedy where Jenni takes on a dream-like quest for her long-lost father in LA. BLACKBIRD brings intense drama to a coming-of-age story set in a Mississippi small town including a stand-out performance by Mo'Nique as a traumatised mother. FRANGIPANI, the world's first Sri Lankan LGBT film, features a classic love triangle with two men forced to make difficult decisions. PORTRAIT OF A SERIAL MONOGAMIST (left) is a whip-sharp comedy of 40-something lesbian dating, where commitments never seem to last for long but matters of the heart are never simple. GIRLTRASH: ALL NIGHT LONG is a lesbian rock musical, with a healthy disregard for stereotypes and irresistible performances and some good songs.
B O D I E S – stories of sex, identity and transformation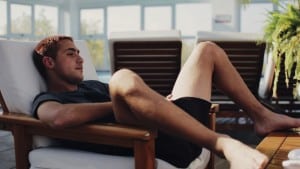 The World Premiere of DRESSED AS A GIRL is a celebration of an indefatigable group of drag performers, filmed over five years, from London to Glastonbury and back again. BORN TO FLY: ELIZABETH STREB vs. GRAVITY is a jaw-dropping encounter with the stunning aerial choreography of dancer Elizabeth Streb. DRUNKTOWN'S FINEST follows the lives of three young Native Americans, set against a background of extreme poverty, crime and violence, where coming-of-age presents difficult choices. MIRCO is a playful and thought-provoking documentary about three young people living in Berlin who identify beyond the gender binary. SOMETHING MUST BREAK is a tender love story between a shy trans teen and a young straight man, from the director of the acclaimed She Mail Snails. FULBOY is an insightful documentary into the real life of an Argentinian, professional football team, with camerawork which suggests there might be a 'gay gaze' or aesthetic, and offering a surprisingly intimate look at these athletes in their prime.
M I N D S – reflections on art, politics and community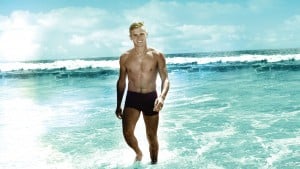 Tab Hunter is a legend whose career as a Hollywood leading man was famously sacrificed when he was outed by his agent (to save the reputation of his other client Rock Hudson). Jeffrey Schwarz's film TAB HUNTER CONFIDENTIAL (left) in its European Premiere, reveals the utterly compelling Tab Hunter and his extraordinary life at the movies and elsewhere. Fresh from Sundance comes Jenni Olson's thoughtful essay film THE ROYAL ROAD (below), a meditation on life and art and the politics of landscape, wrapped up in a dizzyingly beautiful range of images, with musings on Hitchcock's Vertigo. WE CAME TO SWEAT celebrates the endangered Starlite, one of New York's pre-Stonewall gay bars, a black-owned and operated influential dance club where some of the disco sound originated. EVERLASTING LOVE is a haunting tale of a teacher and student, and a group of friends caught up in illicit sexual encounters. THE LAST ONE: UNFOLDING THE AIDS MEMORIAL QUILT is a moving account of the final episode in the rich history of what is now the largest folk art project in the world, celebrating lives lost to HIV. And Cannes 2014 breakout hit, GIRLHOOD, a powerful, truthful story of young black girls growing up in Paris that subtly examines female friendship and gender dynamics. The ravishingly beautiful DIOR AND I celebrates the arrival of new designer Raf Simons at the house of Dior as he assembles his first couture collection in a film which truly gets under the skin of the fashion industry. No mention of John Galliano here!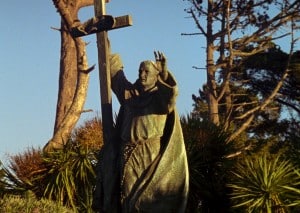 And last but not least, BFI IMAX celebrates the 40th Anniversary of THE ROCKY HORROR PICTURE SHOW which launched a thousand devotional dress-ups, and will followed by a Blue Room party; dressing up is definitely encouraged. Other cult classics from the archives include: ORLANDO, THE COLOR PURPLE, STRANGERS ON A TRAIN and FRIED GREEN TOMATOES AT THE WHISTLE STOP CAFE.
BFI FLARE RUNS FROM 19 – 29 MARCH AT THE BFI SOUTHBANK LONDON – BE THERE OR BE SQUARE...
.