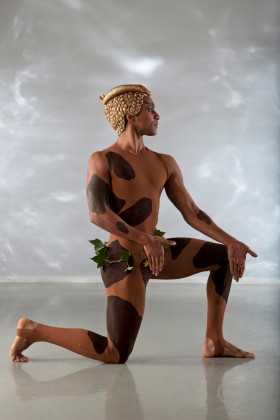 Rambert's first venture into filmmaking has brought 16-19 year-olds in from the Lambeth City Learning Centre with the object of revealing some of the inner workings of the Rambert Dance Company, following investment from the Heritage Lottery Fund.  This carries with it the aim of increasing public access and engagement with the Rambert Dance Company archive.
The Rambert is unique for several reasons, one being a tremendously comprehensive archive dating back as far as its inception in 1926. This includes film footage, detailed production notes, newspaper articles, clippings and production design notes and artefacts from previous famous and not so famous productions, giving a wonderful insight for any future designers and choreographers wanting to re-visit previous ballets.
Marie Rambert was a distinguished ballerina herself, working with the likes of Diaghilev, Stravinsky and the Ballet Russes. Her company has thrived for the ensuing 85 years, enshrining as it does her strong belief that successful ballet requires strong collaboration between choreographer, composer and artist alike. Rambert remains the only company that still tours with its own orchestra.
Here, the current faces of the Rambert: the dancers; the Artistic Director Mark Baldwin, Music Fellow Cheryl Frances-Hoad and Archivist Arike Oke talk to the burgeoning filmmakers about what they do as well as what Rambert means to them and how they keep the Rambert flame alight.
The film works as a quick but nevertheless revealing snapshot; it's clear from the interviewees that talking to a younger audience of filmmakers offers up a different level of confidence than perhaps an older interviewer would. There's a sense of informality that pervades the film, to its credit. As with the Rambert, the film leaves you wanting more. AT
[youtube id="xRVaV1r3K7k" width="600″ height="350″]