Dir: Michael Curtiz (as Mihaly Kertesz) | Cast: Georg Reimers, Victor Varconi, Lucy Doraine, Walter Slezak | Austria 140′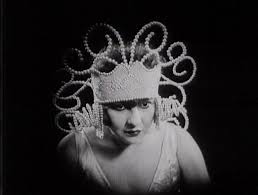 Although reputedly originally three hours long, the version screened at the Austrian Cultural Forum mercifully clocked in at just two hours. Of the cast, the actor whose name remains most familiar today is a very young Walter Slezak (Michael) as 'the young sapling', ironically so young and slender as to be completely unrecognisable from his later films.
After a dreary modern story that comprised the first half, the film picks up considerably when the Ammonites lay waste to Gomorrah in scenes in which it looks as though people are actually getting hurt (and knowing director Mihaly Kertesz – as he was then known – they probably were). Reputedly the most expensive Austrian movie ever made, Sodom und Gomorrha was the centrepiece of an ambitious run of historical spectaculars on the Italian and US model, shot by Alexander Kolowrat's "Sacha-Film-AG" in the Laeser mountains outside Vienna. The outing brought its director to the attention of Jack Warner of Warner Bros, who signed him up in 1925.
His name now simplified to 'Curtiz' he returned to the biblical spectacular with Noah's Ark in 1928, but with the exception of the risible The Egyptian in 1954, his epics thereafter were usually Westerns. @Richard Chatten
NOW ON AMAZON