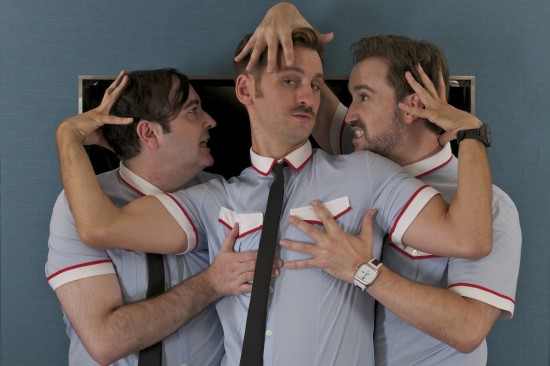 Meet the actors and directors over a glass of Rioja and enjoy the latest Spanish films to hit the international circuit from Paco Banos' debut ALI to the beautiful BLANCANIEVES, an outright winner at this year's Goya Awards.  The programme runs from April the 25th until 28th at the Cine Lumiere in South Kensington, London SW7:
NO REST FOR THE WICKED – NO HABRA PAZ PARA LOS MALVADOS 3* (2011)  114min   Director: Enrique Urbizu   Spanish with subtitles
Enrique Urbizu's bleak police thriller exposes ineptitude surrounding the Madrid bombings of 2004. Jose Coronado gives a standout performance as psycho police chief, Santos Trinidad, who gets on the wrong side of the law and everyone he meets. Grittily uncovers a network of prostitution, drug trafficking and terrorism loitering with intent into dark humour and strange lyricism on the way.
April 25th at 8.15pm   Q&A + Campo Viejo wine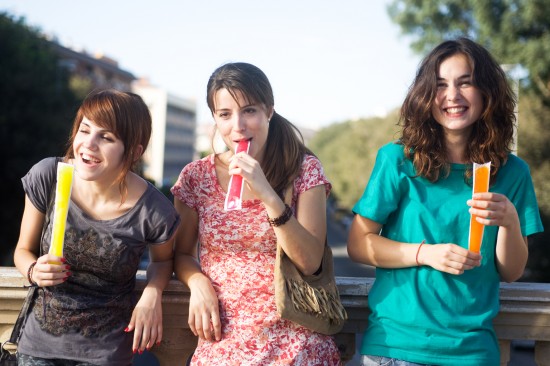 ALI (2012) 4* Director: Paco R Banos, 88min Spanish with subtitles
Banos' debut is a visually stunning coming-of-age drama centring on a delightfully unconventional family where rebellious teenager Ali (Nadia de Santiago) parents her emotionally unstable mother (Veronica Forque) in a idealised world where men are simply not permitted to take part.  MT
April 26th at 3pm April 27 at 4.30pm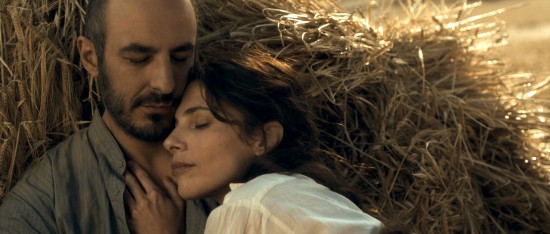 CHRYSALIS (2011) – DE TU VENTANA A LA MIA ***  Director: Paula Ortiz, 98min, Spanish with subtitles
The sad love lives of three woman in different eras of 20th century Spain unfold in this evocative and gorgeous-looking debut from Paula Ortiz which blends believability with bleak reality. Maribel Verdu stands out as Ines. MT
April 26th at 6.30pm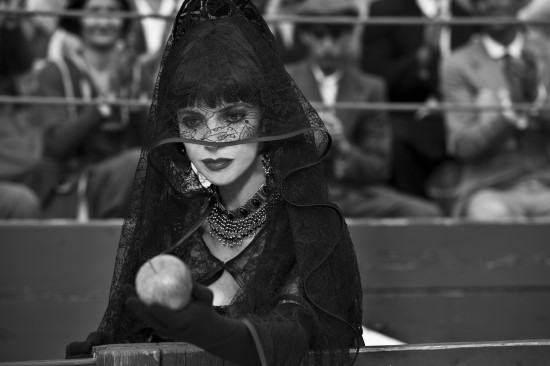 BLANCANIEVES (2012) **** Director: Pablo Berger, 104min Silent.
Goya Award-winning black and white silent rendering of Snow White. Achingly beautiful with its delicate visuals and evocative original score by Alfonso de Villalonga, it blends a cinematic Andalucian bullfighting theme with a romantic 1920s setting where malevolent villain (Maribel Verdu) and brave heroine (Macarena Garcia) spar superbly to a chorus of inventive dwarfs.  MT
April 26th at 8.30pm followed by Q&A with Macarena Garcia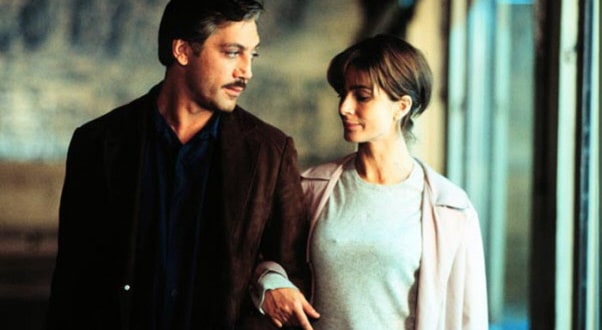 THE DANCER UPSTAIRS (2002) Director: John Malkovich, 135min, English and Spanish (Quechua)
Javier Bardem is compelling as a lawyer turned police detective hunting down a guerrilla leader in an unnamed Latin American country (filmed in Ecuador) in John Malkovich's riveting directorial debut. Romance, intrigue and politics interweave in this stylishly intelligent thriller which takes its time but never outstays its welcome. MT
April 27th  2.00pm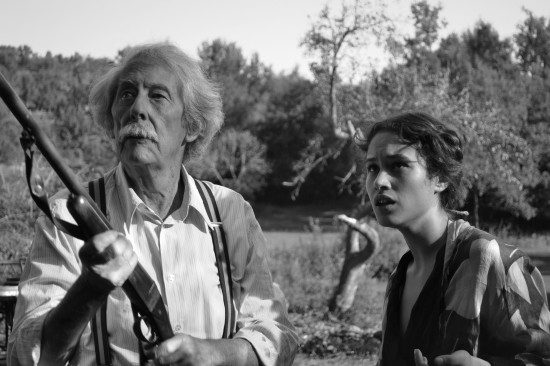 THE ARTIST AND THE MODEL – EL ARTISTA Y LA MODELO (2012) Director: Fernando Trueba, 104min, French and Spanish with subtitles
Jointly scripted by Jean-Claude Carriere (Belle de Jour) and Trueba, this black and white swansong for Jean Rochefort is a paean to creativity set in the French Pyranees during the Second World War where he gives a resonant turn as ageing sculptor Marc Cros, devoted to his wife, a convincing Claudia Cardinale.  He is re-awakened by a Catalan muse (Aida Folch) who is also a resourceful resistance heroine in her own right. Politics and the Spanish Civil War occasionally invade this textured and stylised study which is dedicated to Pierre Gamet (Cyrano de Bergerac, Jean de Florette), who composed the score. MT
April 27th   8.50pm followed by Q&A with Fernando Trueba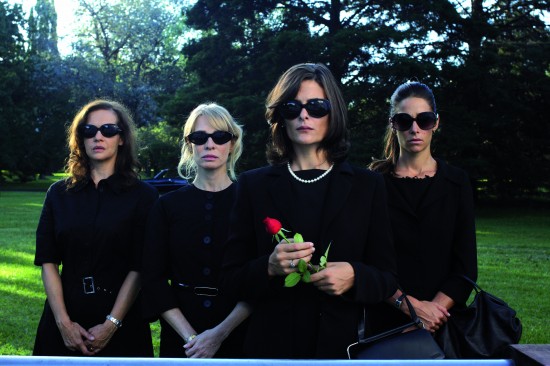 THURSDAYS WIDOWS – LAS VUIDAS DE LOS JEUVES (2010) Director: Marcelo Pineyro, 122min  Spanish with subtitles.
An Argentinian-style 'Desperate Housewives' morality tale set in a gated community in Buenos Aires in 2001 where the walls gradually come tumbling down in tune with the local political meltdown of the era. Sumptuous visuals from Alfredo Mayo and sleek performances, particularly from Leonardo Sbaraglia, inject an enjoyable note of comedy to this subtle and appealing drama. MT
28th April 4.30pm – Preceded by intro with Juan Diego Botto.
WITH GEORGE BUSH ON MY MIND – LOS ABAJO FIRMANTES (2003) Director: Joaquin Oristrell, Spanish with subtitles.
Award-winning play within a play that sees a superb ensemble cast take Gabriel Lorca's position during the Spanish Civil War (Play Without A Title) to express their feisty opposition to Spain's entry in the Iraq War.  Oristrell's clever direction creates dramatic tension then relieves it with moments of black comedy and a storyline that ensures his characters' relationships  play out in fresh and unexpected ways. MT
28th April at 7.00pm preceded by an on-stage interview conducted by Prof. Maria Delgado with Juan Diego Botto and Maria Botto (siblings) about the challenges of acting on both sides of the Atlantic.