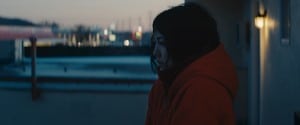 SUNDANCE LONDON is a great way to catch up on the latest US indie titles hot off the runway from Sundance Utah and brought to you by the lovely Robert Redford.  Conveniently, it all takes place under one roof at the O2 Centre which is just a hop away on the Jubilee Line from the centre of town.  Plenty of cafes and bars nearby if you fancy a bite to eat and there are music events too, so it's not just a paradise for cinephiles. We covered SUNDANCE UTAH in detail but here's a round-up of the films we particularly recommend amongst the 20 titles offered.  Booking opens on 28th March, so get your skates on!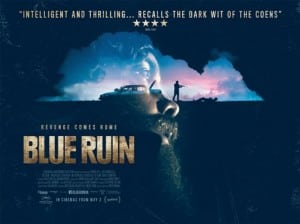 BLUE RUIN — A mysterious outsider's quiet life turns upside down when he returns to his childhood home to carry out an act of vengeance.  In a US version of LEON, he fights back at the men who have ruined his life. Director and Writer Jeremy Saulnier hasn't quite got the caché of Luc Besson but you can't have everything and this indie thriller is every bit as stylish and moody. Cast: Macon Blair, Amy Hargreaves, Sidné Anderson, Devin Ratray, Kevin Kolack.
THE CASE AGAINST 8 : Shot over five years, this newsworthy documentary picks up on the same-sex marriage theme, exploring the case to overturn California's ban, it follows a motley crew of campaigners in their fight for justice.  Sundance US Documentary Winner for Directing.
FINDING FELA : the indefatigable, award-winning Alex Gibney (Silence in the House of God) is at it again with this musical documentary about  Fela Anikulapo Kuti, who created the musical movement Afrobeat and used it as a political forum to oppose the Nigerian dictatorship and advocate for the rights of oppressed people. This is the story of his life, music, and political importance. In conjunction with the film, there's a free performance from Dele Sosimi, one of the original members of Fela Kuti's bank, with an Afrobeat orchestra on Sunday, 27 April.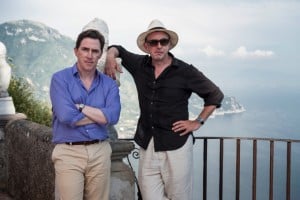 THE TRIP TO ITALY: Steve Coogan and Rob Brydon head off to the continent for a fun-filled epicurean outing to search out the finest wines known to humanity and delicious food too.  Not to be confused with the BBC2 series that starts on April 4th.
KUMIKO, THE TREASURE HUNTER: (Director: David Zellner, Screenwriters: David Zellner, Nathan Zellner) — The dark humour of this  Coen Brothers-style drama has a strange appeal it also stars one of the writers Nathan Zellner as a decent guy who helps a doltish Japanese woman,  convinced that a satchel of money buried in a fictional film is, in fact, real.  Leaving her structured life in Tokyo for the frozen Minnesota wilderness, she comes across people even weirder than herself, in her quest for the pot of gold. Cast: Rinko Kikuchi. Winner of a U.S. Dramatic Special Jury Award for Musical Score at the 2014 Sundance Film Festival. UK Premiere
LITTLE ACCIDENTS (Director and screenwriter: Sara Colangelo) — In a small American coal town living in the shadow of a recent mining accident, the disappearance of a teenage boy draws three people together—a surviving miner, the lonely wife of a mine executive, and a local boy—in a web of secrets. Cast: Elizabeth Banks, Boyd Holbrook, Chloë Sevigny, Jacob Lofland, Josh Lucas. International Premiere
FOR THE FULL PROGRAMME CHECK OUT THE WEBSITE.  SUNDANCE LONDON 25 -27 APRIL 2014