SUNDANCE is the first major film festival of the year; a true indie festival coming to you from snowy Utah courtesy of its founder Robert Redford. Setting the benchmark for independent titles in 2022, SUNDANCE focuses on excellence in screenplays and innovativeness in cinematography: each filmmaker is put their paces before their film can be considered in competition. Unlike the Academy Awards, SUNDANCE is purely about talent. We have highlighted some buzzworthy titles – watch out for them in the coming year!
CALL JANE (2022) DIR: PHYLLIS NAGY
Chicago, 1968. As a city and the nation are poised on the brink of violent political upheaval, suburban housewife Joy leads an ordinary life with her husband and daughter. When Joy's pregnancy leads to a life-threatening condition, she must navigate a medical establishment unwilling to help. Her journey to find a solution to an impossible situation leads her to the "Janes," a clandestine organization of women who provide Joy with a safer alternative — and in the process, change her life.
Carol screenwriter Phyllis Nagy takes the reins as director and executes a riveting narrative, partially based on true events surrounding the Jane Collective, who provided thousands of abortions during a four-year period through their covert and precise mobilisation. Supported by a remarkable cast, Elizabeth Banks delivers an impressive lead performance as Joy, whose determination and strength of character holds relevance more than a half-century later. Call Jane poses urgent questions about systemic barriers, the ever-shifting nature of politics, and the struggle for women to maintain control of their bodies.
2ND CHANCE (2022) DIR: RAMON BAHRANI
In 1969, bankrupt pizzeria owner Richard Davis invented the modern-day bulletproof vest. To prove that it worked, he shot himself — point-blank — 192 times. Davis then launched Second Chance, which became one of the largest body armour companies in the world. Charming and brash, he directed sensational marketing films, earning him celebrity status among police and gun owners across the country. But the death of a police officer wearing a Second Chance vest catalyzes Davis's fall, revealing a man full of contradictions cultivated over decades of reckless lies. Equally as questionable as he was captivating, Davis saved thousands of lives while endangering exponentially more.
Acclaimed filmmaker Ramin Bahrani's feature-length documentary debut continues his fascination with the perilous pursuit of the American dream as seen through a uniquely individual lens. The film shrewdly juxtaposes Richard Davis's actions with those of his righteous right-hand man, Aaron Westrick. Unwilling to passively present questionable truths, Bahrani instead lays bare the complexities of one man's supposed virtue while speaking to the nature of power and impunity in America.
LIVING (2022) DIR: OLIVER HERMANUS
A veteran civil servant and bureaucratic cog in the rebuilding of Britain post-WWII, Williams (Bill Nighy) expertly pushes paperwork around a government office only to reckon with his existence when he's diagnosed with a fatal illness. A widower, he conceals the condition from his grown son, spends an evening of debauchery with a bohemian writer in Brighton, and uncharacteristically avoids his office. But after a vivacious former co-worker, Margaret, inspires him to find meaning in his remaining days, Williams attempts to salvage a modest building project from bureaucratic purgatory.
South African filmmaker Oliver Hermanus (Beauty) offers a poignant reimagining of Akira Kurosawa's masterpiece, Ikiru (To Live). Nobel and Booker Prize–winning author Kazuo Ishiguro's adaptation elegantly transposes the story's profound humanism to postwar London. Free of false sentimentality and tragic intonations, Living finds its soul in the wistful dignity Nighy brings to Williams. Transcending its period setting, Living is a timely reflection on the compulsions and distractions that obscure what it means to live.
LUCY AND DESI (2022) DIR: AMY POEHLER
One day in 1940, two budding stars met for the first time in the RKO Pictures commissary, unaware that together they would change the face of pop culture. After surviving a tumultuous upbringing, a teenage Lucille Ball left her family for New York City, where she first found success as a model before moving to Hollywood to begin working in movies. Hailing from Santiago de Cuba, Desi Arnaz was a paid musician by 16 and quickly broke out as a multitalented entertainer. The two would go on to consistently challenge the status quo in entertainment both in front of and behind the camera.
For her documentary debut, director Amy Poehler respects these two iconic trailblazers as driven individuals and a loving couple until the end. Clearly influenced by Poehler's own history in entertainment, Lucy and Desi not only chronicles the pair's personal and professional lives, it also smartly breaks down concepts like the rehearsed choreography of comedy, their innovations in studio production, the sisterhood of comedy, and much more. It's a thoughtful telling made for those who loved Lucy (and Desi).
THE PRINCESS (2022) DIR: ED PERKINS
Decades after her tragic death, Princess Diana continues to evoke mystery, glamour, and the quintessential modern fairy tale gone wrong. As a symbol of both the widening fissures weakening the British monarchy and the destructive machinery of the press, the Princess of Wales navigated an unparalleled rise to fame and the corrosive challenges that came alongside it. Crafted entirely from immersive archival footage and free from the distraction of retrospective voices, this hypnotic and audaciously revealing documentary takes a distinctive formal approach, allowing the story of the People's Princess to unfold before us like never before.
Director Ed Perkins distills thousands of hours of riveting material to present Diana's story in a fresh and imaginative way, depicting not only one of the most alluring public figures of the 20th century but also the sociopolitical upheaval afflicting the United Kingdom at the time. The Princess exquisitely captures the echoes of a monarchy whose far-reaching impact on the public continues to this day, turning the camera back on ourselves to explore our own complicity in this enigmatic narrative.
DUAL (2022) DIR: RILEY STEARNS
Recently diagnosed with a rare and incurable disease, Sarah is unsure how to process the news. To help ease her friends' and family's impending loss, she is encouraged to participate in a simple futuristic cloning procedure called "Replacement," after which Sarah's last days will be spent teaching the clone how to live on as Sarah once she's gone. But while it takes only an hour for a clone to be made, things become significantly more challenging when that double is no longer wanted.
This darkly off-kilter comedy marks a welcome return to the Festival from writer-director Riley Stearns (The Cub, Sundance 2013). He straddles a inventive line between deadpan satire and high-concept storytelling to take us on a sci-fi journey into the ways a catastrophic life change can force reconsideration of one's entire existence. In the lead dual role, an oddly charming Karen Gillan proves the perfect match for Stearns's strange, strange cinematic world.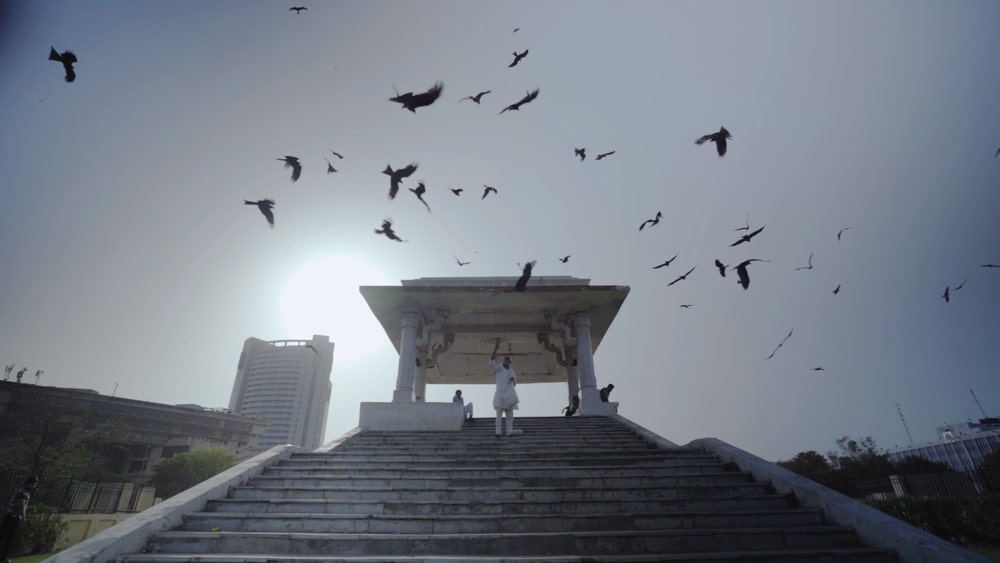 ALL THAT BREATHES (2022) DIR: SHAUNAK SEN
Brothers Saud and Nadeem were raised looking at a sky speckled with black kites, watching as relatives tossed meat up to these birds of prey. Muslim belief held that feeding the kites would expel troubles. Now, birds are falling from the polluted, opaque skies of New Delhi and the two brothers have made it their life's work to care for the injured black kites.
Shaunak Sen's intricately layered portrait reveals an evolving city and a fraternal relationship bonded by purpose. The film's patient, roaming camera skillfully uses scale and perspective to draw attention to the interconnectedness of an ecosystem — one that humans are a part of, not apart from. The social unrest that begins to materialize in the streets is seen through the perspectives of the brothers and their family, as well as the insects and animals that share the urban landscape. There is both cruelty and tenderness in nature, and Sen elegantly captures how they coexist, while emphasizing the ways in which all living beings must evolve to survive.
THE TERRITORY (2022) DIR: ALEX PRITZ
The Indigenous Uru-eu-wau-wau people have seen their population dwindle and their culture threatened since coming into contact with non-Native Brazilians. Though promised dominion over their own rainforest territory, they have faced illegal incursions from environmentally destructive logging and mining, and, most recently, land-grabbing invasions spurred on by right-wing politicians like President Jair Bolsonaro. With deforestation escalating as a result, the stakes have become global.
With unprecedented access, and co-produced by the Uru-eu-wau-wau community, The Territory drops the audience into the center of this conflict. Young Indigenous leaders like Bitate and Ari, along with their mentor, environmental activist Neidinha, risk their very lives to defend the rainforest. On the other side, Sergio leads an association of indigent farmers eager to establish a settlement, while others like Martin, impatient and entitled, strike out on their own, clear-cutting the forest to establish a homestead. With the government unwilling to stop this brazen encroachment, the Uru-eu-wau-wau set up their own media team, using technology to expose the truth and fight back.
WE NEED TO TALK ABOUT COSBY (2022) DIR: W KAMAU BELL
During his nearly 50 years in show business, Bill Cosby became one of the most recognizable Black celebrities in America. With a career that included an astronomical rise on television in the mid-1960s; work in children's programming and education; legendary stand-up performances and albums; and an epoch-defining hit sitcom, The Cosby Show, Cosby was a model of Black excellence for millions of Americans. But now, thanks to the brave and painful testimonies of dozens of women, we know there was a sinister reality to the man once extolled as "America's Dad."
Over the course of four gripping episodes that feature the voices of people closely connected to Cosby's life on screen and off, including several survivors, director W. Kamau Bell digs into who Cosby was and what his work and actions say about America, then and now. We Need To Talk About Cosby is a powerful and timely reckoning destined to be widely discussed for how it urges audiences to reconsider not only what they know about Cosby but also about the culture that produced and celebrated him.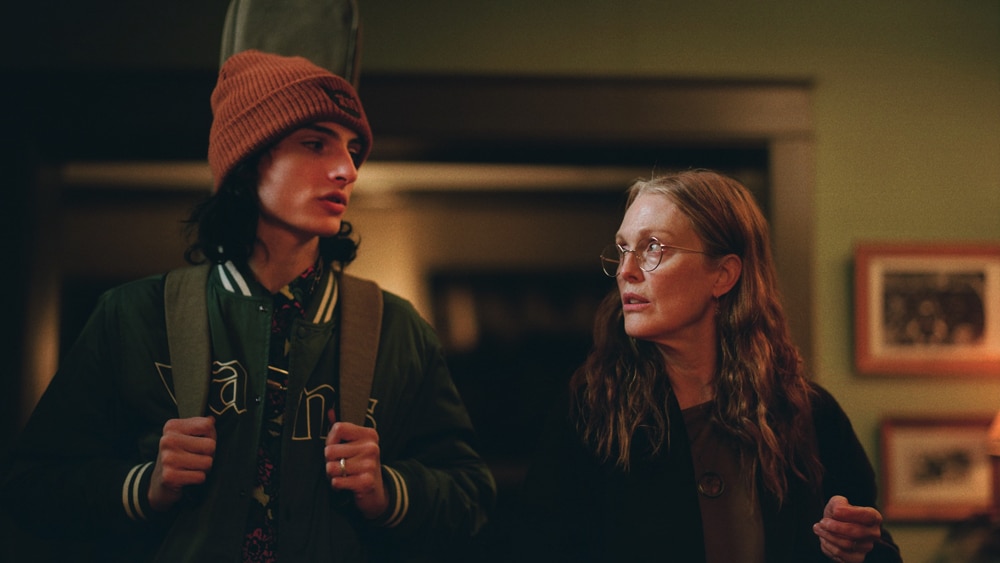 WHEN YOU FINISH SAVING THE WORLD (2022) JESSE EISENBERG
From his bedroom home studio, high school student Ziggy performs original folk-rock songs for an adoring online fan base. This concept mystifies his formal and uptight mother, Evelyn, who runs a shelter for survivors of domestic abuse. While Ziggy is busy trying to impress his socially engaged classmate Lila by making his music less bubblegum and more political, Evelyn meets Angie and her teen son, Kyle, when they seek refuge at her facility. She observes a bond between the two that she's missing with her own son, and decides to take Kyle under her wing against her better instincts.
In his carefully observed, aesthetically pleasing directorial debut, Jesse Eisenberg adapts his audio project of the same name to tell the story of a mother and son who fail to understand each other's values. With gentle humor and pitch-perfect dialogue, When You Finish Saving the World reflects a moment of internet fame and youth activism, but it also recounts the timeless tale of parents and children struggling to connect across the generational chasm that separates them.
SUNDANCE FILM FESTIVAL | 20-30 JANUARY 2022 | Words courtesy of Sundance Inst.