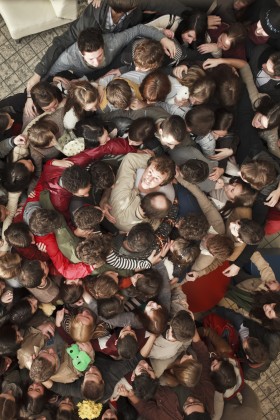 Director:  Ken Scott
Script: Ken Scott, Martin Petit
Cast: Patrick Huard, Julie LeBreton, Antoine Bertrand
Canada        109mins  Comedy  French with subtitles
This multi-award winning French-Canadian comedy was the most successful 'domestic' film at the Canadian Box Office last year and is about to be remade by Dreamworks, albeit with the same director, but starring Vince Vaughn.  Mr Vaughn is not to all tastes and, as with so many remakes this new version may lose a lot that supplies it current charm. This (subtitled) rom-com is a mature gem, despite its perhaps unpromising teen-male premise.
With the self-chosen pseudonym 'Starbuck', 40-something permanent adolescent David Wozniak financed his late teens perpetually masturbating into a cup at the local sperm bank. And now as he faces up to his current relationship, his past in the shape of 142 of his progeny, go to court to assert their right to find him.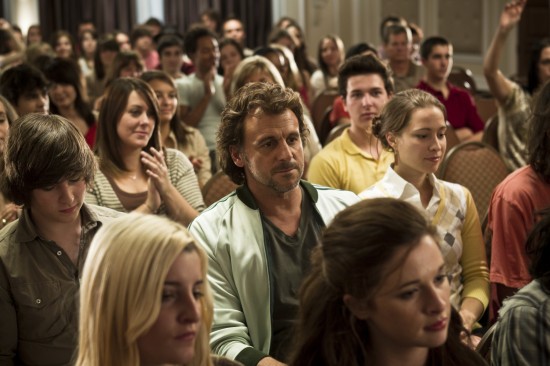 Apart from a few minor plot-holes and character simplifications so prevalent in today's comedies, what follows is actually a very sweet, poignant and funny dissection of what it means to be a father and guarantees some laugh-out-loud moments and a feel good factor by the end. AT
'STARBUCK' OPENS IN CINEMAS ACROSS THE UK ON 23RD NOVEMBER AND IS ALSO SCREENING AT THE UK FRENCH FILM FESTIVAL 2012 8-30 November 2012 at the Cine Lumiere.