SOUTH SOCIAL FILM FESTIVAL is a long weekend of indie film, food and music in South London venues. There's an opportunity to enjoy some deliciously-themed food to match the independent film premieres before they go on general release in the UK.
The festival kicks off on Thursday November 12th at 7pm with the documentary HEARTS OF TANGO   that gets inside "tanguero' fever hitting the streets of Toronto, and explores what makes this dance so addictively popular all over the world.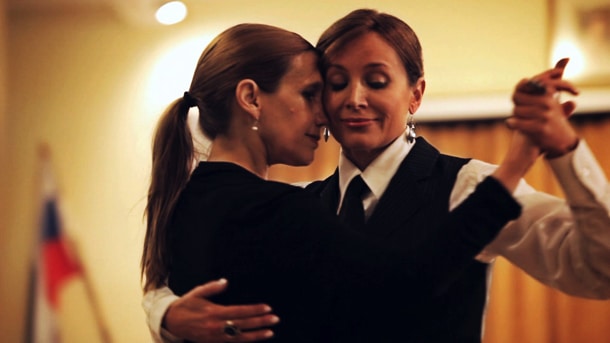 P R O G R A M M E
Thursday November 12th at 19.00| HEARTS OF TANGO (2014) | live music from Tango specialist Javier Fioramonti | Dulwich Constitutional Club | Empanadas by CHANGO |
Friday November 13th at 19.00| W.A.K.A (2014) | live music from Jazz guitarist Muntu Valdo | Roxy Bar & Screen | Cameroonian style Buffet
Saturday November 14th at 14.30| FILOSOFI KOPI (2014) | Sumatran Coffee tastings from Volcano Coffee Works | PITCHIPOI (2014) at 17.00 | music from London Klezmer Quartet | FEAR OF WATER at 20.00|(2014) | all at Roxy Bar & Screen
Sunday November 15th at 15.30  |VIKTORIA (2015) | Roxy Bar & Screen | 18.30  PER AMOR VOSTRO (2015) | Italian Food by the Italian Institute and SAID Chocolate | Kennington's Cinema Museum.
SOUTH SOCIAL FILM FESTIVAL | A NICHE FESTIVAL FOR CINEASTES AND FOODIES SOUTH OF THE RIVER