Dir: Douglas Trumball | Cast: Bruce Dern, Cliff Potts, Ron Rifkin, Jesse Vinterberg | US Sci-fi, 86′
Douglas Trumball's ecological Sci-fi outing s now nearly 50 years old yet feels more relevant that ever despite its slightly wacky mise-en-scene and a score performed by Joan Baez.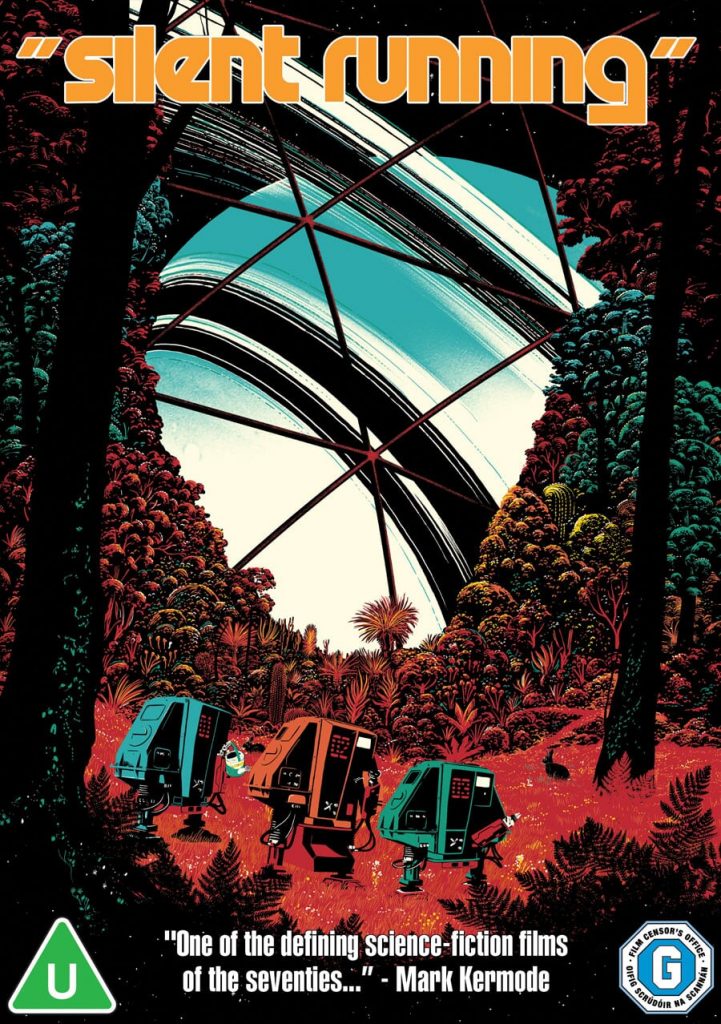 The year is 2001 and 36 year old fresh-faced blue-eyed Bruce Dern plays an evangelical botanist adrift in space in a Garden of Eden. His message is loud and clear, re-working that of 2001: A Space Odyssey (Trumbull was in charge of the special effects): The planet needed saving – and humans were the ones to do it. The Garden planet 'Valley Forge' has been carefully nurtured by Dern's Freeman Lovell to nourish and preserve plant specimens rescued before Earth's apocalyptic meltdown during nuclear war. But afterwards Lovell defies orders to destroy his nurtured slice of paradise, instead taking off for a spin around space (with Drone robots Huey and Dewey), on a mission to save the Earth in perpetuity.
Working with Deric Washburn, Steven Bochco (Hill Street Blues) and The Deer Hunter's Michael Cimino, Trumball's feature debut is a fabulous ground-breaking idea full of fun and fantastic visuals. Dern brings a  febrile intensity to the part keeping things weird and wonderful, striking the perfect tone for a fantasy thriller with more up its sleeve than just space travel. MT
OUT ON DVD | 9 NOVEMBER 2020