Director: Pat Collins
Eoghan Mac Giolla Bhride, Hilary O'Shaughnessy, Andrew Bennett, Marie Coyne,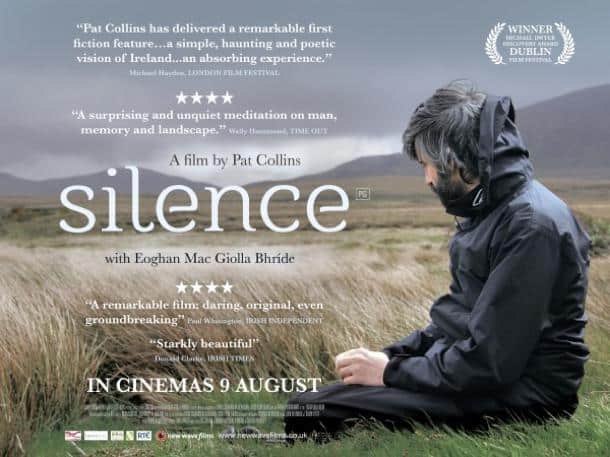 Silence is golden. But a growing number of us in this fast-moving, computer-driven, noise-laden world increasingly value the stillness it brings. Sit in total tranquillity away from it all and notice the calming affect on the psyche and the deep inner calm and healing that come from silence.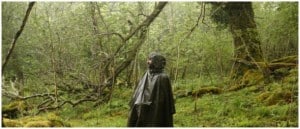 Irish director Pat Collins has done just that in this part-documentary, part-drama that has professional sound recordist, Eoghan, attempting to discover a totally noise-free environment in the environs of rural Berlin. Taking his recording equipment into the surrounding forest, he hears the distant sound of rock-breakers at work puncturing the natural ambience with a dull and continuous thud. So, after a final meeting with his girlfriend, significantly drowned-out by a passing train, he returns to his native Ireland and sets off into the depth of the countryside on Bullock Island off the coast of Donegal hoping to find an environment away from man-made sound.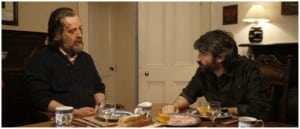 Richard Kendrick's softly atmospheric visuals accompany this voyage of discovery to find peace and desolation, interweaved with footage from the past. As Eoghan finds peace, a strand of childhood memories gradually start to surface, fleshing out the enigmatic narrative with fleeting but tangible reference to events that occurred in these remote, enchanted islands set in the emerald sea. MT
SILENCE IS ON GENERAL RELEASE FROM 9TH AUGUST 2013 AT CURZON RENOIR, ICA CINEMA, THE BARBICAN CINEMA AND BFI SOUTHBANK.