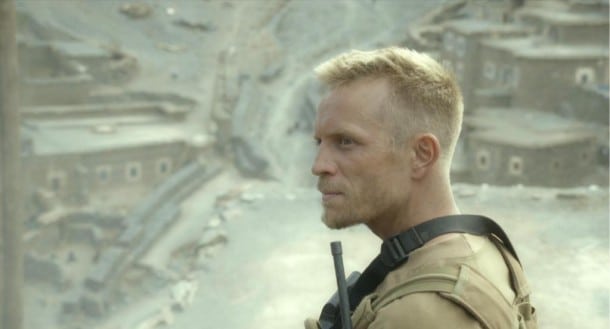 CANNES FILM FESTIVAL this year is very much a female affair with women stars and directors set to feature heavily in the competition line-up. With Isabella Rossellini heading up the UN CERTAIN REGARD jury and her mother, Ingrid Bergman, gracing the main festival poster, LA SEMAINE DE LA CRITIQUE follows suite with Israeli filmmaker Ronit Elkabetz leading the jury of an edition that includes seven titles in competition – six of which are feature debuts.
Those competing for the Critics' Week Grand Prix are Italian-American director Jonas Carpignano with MEDITERRANEA and France's Clément Cogitore with the Franco-Belgian co-production THE WAKHAN FRONT. From Argentina comes PAULINA (La patota) by Argentinian director Santiago Mitre, LA TIERRA Y LA SOMBRA by Colombia's César Augusto Acevedo, and DÉGRADÉ by Palestinian directors Tarzan and Arab Nasser. Canada's debut will be SLEEPING GIANT by Andrew Cividino and America's KRISHA from Trey Edwards Shults. Korea's Han Jun-Hee screen debut is COIN LOCKER GIRL.
Once again, French cinema seems to be heavily featured in LA SEMAINE DE LA CRITIQUE: the opening film will be LES ANARCHISTES by Elie Wajeman stars Tahar Rahim and Adèle Exarchopoulos. Mathieu Vadepied will bring proceedings to a close with his debut, LEARN BY HEART. And Cannes wouldn't be Cannes without an appearance by Louis Garrel who this year presents his first film as a director, the Special Screening: LES DEUX AMIS.
SEMAINE DE LA CRITIQUE | 14 -22 MAY 2015