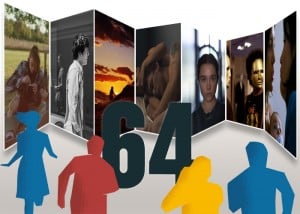 The competition for the Golden Shell takes place in the Basque capital of San Sebastian Film Festival this year from 16 – 24 September. Twenty five films now make up the official selection and include a sparkling array of prominent world premieres from seasoned auteurs along with ground-breaking new filmmakers. French directori, Arnaud des Pallières, whose last two titles screened at Venice, will be there for the first time with Orpheline. Sergi López (Harry, he's here to Help) once again figures on the cast, alongside Adèle Haenel (L'Apollonide), Adèle Exarchopoulos (La vie d'Adèle / Blue is the Warmest Colour), Solène Rigot (17 filles) and Gemma Anterton (007: Quantum of Solace). The film explores four moments in the lives of four women.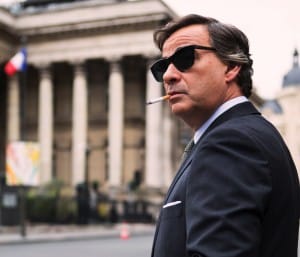 The Chilean director, filmmaker and producer Fernando Guzzoni returns to San Sebastian, after winning the Kutxa-New Directors Award in 2012 with his first full-length feature Carne de Perro (Dog Flesh), he presents Jesus, a drama that looks at the relationship between a father and his son; and, as a backdrop, the portrayal of his country through two generations.
Hong Sang-soo will be there with his latest film, Dangsinjasingwa dangsinui geot / Yourself and Yours. Un Often described as South Korea's answer to Woody Allen, he has previously be lauded with the Prix Un Certain Regard at Cannes for Hahaha (2010); the Silver Leopard for Best Director at Locarno for Our Sunhi (2013); and the Golden Leopard once again at the Swiss festival for Right Now, Wrong Then (2015).
As You Are, first feature film by the 23 year old director and actor Miles Joris-Peyrafitte, comes with the acclaim of the US Dramatic Special Jury Award picked up at Sundance. Co-written with Madison Harrison, star of his short film As a Friend (2014), and headlined by Amandla Stenberg (The Hunger Games), Owen Campbell (Conviction) and Charlie Heaton (the breakout TV series Stranger Things), the film explores the friendship between two teenagers and a girl in their class, which both unites and pulls them apart and leads to a criminal investigation.
Jätten / The Giant is the feature debut of Swedish writer and filmmaker Johanes Nyholm and a poignant portrait of a mentally and physically disabled man who sees an opportunity to reunite with his birth mother in a national petanque championship.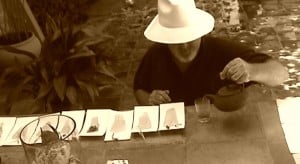 Three additional titles now complete this year's line-up. The documentary Bigas x Bigas was compiled from more than 500 reels of family footage by Luna and Santiago Garrido Rua before Luna died in 2013, best known for his comedies Jamon, Jamon (1992) and Golden Balls (1993).
Colossal at that premiered at Toronto this week, stars Anne Hathaway playing a lightweight ditzy girl who discovers a link between herself and a giant lizard that is causing mass destruction in Tokyo.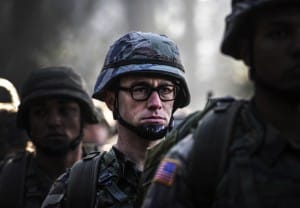 Oliver Stone's Snowden and A Monster Calls by J.A. Bayona, both participating out of competition; the special screenings of Manda huevos and Vivir y otras ficciones (Living and Other Fictions); and the other four competing films: the Spanish productions El hombre de las mil caras (Smoke amd Mirrors) by Alberto Rodríguez, Que Dios nos perdone (May God Save Us) by Rodrigo Sorogoyen and La reconquista (The Reunion) by Jonás Trueba, in addition to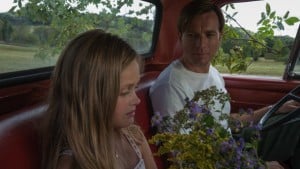 AMERICAN PASTORAL | US | DRAMA | 126min
Dakota Fanning and Jennifer Connelly star in Ewan McGregor's debut about a family threatened by differences of political opinion in postwar America.
Ewan McGregor's directorial debut.

AS YOU ARE | MILES JORIS-PEYRAFITTE (USA) | 110min | US | Drama
Jack is a high school student who lives with his single mother Karen in a nondescript suburban town. Considered a social outcast and loner, Jack is friendless until Karen's new boyfriend Tom moves in and brings his son Mark into their lives. The two outsiders quickly bond and form a tight friendship and, after a chance encounter at a diner, bring fellow student Sarah into their group. The three teens become each other's saving grace until changing relationships and emerging secrets force them to look at themselves and see how far they are willing to go to live the lives they choose.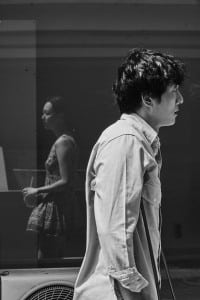 YOURSELF AND YOURS | HONG SANG-SOO (SOUTH KOREA) | Drama |
Painter Youngsoo and his girlfriend Minjung split when she sees another man. He is clearly in turmoil and his disenchantment with his girlfriend seems to be a metaphor for his general dissatisfaction with the world around him.  Isabelle Huppert stars in her second collaboration with the South Korean auteur.
JÄTTEN / THE GIANT
JOHANNES NYHOLM (SWEDEN – DENMARK)
Rikard is a 30-year-old disabled man with abandonment issues who occasionally escapes into an imaginary existence featuring a 50 metre high giant, convinced that his estranged mother will take him back if he wins the Scandinavian petanque championship. Rikard will do the impossible to make his dream come true.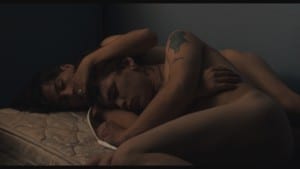 JESÚS (JESUS)
FERNANDO GUZZONI | Drama |
In Santiago, Chile. Jesús, 18, lives alone with his father Hector in a flat where the TV covers up their inability to communicate. The rest of the time, he dances in a K-pop band, hangs out with friends and does drugs constantly seeking new excitement. One night, he finds it during an unexpected adventure with his mates.
LADY MACBETH | WILLIAM OLDROYD (UK) | Drama
Shades of Lady Chatterly's love run through this latest offering of the Scottish play sub-genre. In Rural England, 1865. Katherine is stifled by her loveless marriage to a bitter man twice her age, and his cold, unforgiving family. When she embarks on a passionate affair with a young worker on her husband's estate, a force is unleashed inside her so powerful that she will stop at nothing to get what she wants.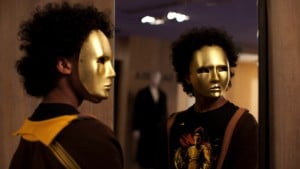 NOCTURAMA | BERTRAND BONELLO (FR/GER/BEL | Drama
One morning in Paris a group of young guys from different backgrounds begin a strange dance through the labyrinth of the metro and the streets of the capital. They seem to be following a plan. Their gestures are precise, almost dangerous. They come together in the same place, a department store, at closing time. Paris erupts. The assault begins…Vincent Rottiers stars (Dheepan, Renoir).
ORPHELINE / ORPHAN | ARNAUD DES PALLIÈRES (FRANCE) | Drama
Four moments in the lives of four female characters. Sandra's youth as she moves to Paris and has a brush with disaster. Karine's teenage years, an endless succession of runaways, men and mishaps. The childhood of Kiki, captured as a game of hide and seek, turns to tragedy. And the grown-up life of Renée, a woman who thought she was safe from her own past.
I AM NOT MADAME BOVARY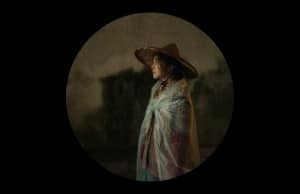 Chinese director Xiaogang Feng is perhaps best known in recent years for his multi-awarded 2010 drama Aftershock set during the Great Tangshan Earthquake of 1976.  His characters Li Xuelian (Bingbing Fan) and her husband Qin Yuhe (played by the director himself) stage a fake divorce to secure a second apartment in contempo Beijing but when her husband remarries she falls foul of their agreement, as the divorce is upheld in court leaving her reputation and social standing in tatters.
SAN SEBASTIAN INTERNATIONAL FILM FESTIVAL | 16 – 24 SEPTEMBER 2016