The San Sebastian Film Festival is Spain's only A-list event running from 21 September until 29th in the North West Spanish town, often known by its Basque name of Donostia. This year celebrating its 66th edition, a selection of Spanish titles and international fare competes for the Golden Shell Award in venues such as the Kursaal and the Victoria Eugenia theatre. 
Joining the main competition will be the latest from Alfonso Cuaron, Jacques Audiard and Jia Zhangke also join the lineup of features already announced: Bradley Cooper's A Star Is Born, in which he portrays a musical who falls for a struggling artist (Lady Gaga), Spike Lee's BlacKkKlansman and Damien Chazelle's First Man starring Ryan Gosling as Neil Armstrong, the first astronaut to walk on the moon, and Claire Foy. The film premieres at Venice where it open the festival running from 28 August 2018 on the Lido
This is the first time that Spike Lee will compete for an award in San Sebastian. His film BlacKkKlansman, the story of an African-American policeman who infiltrates the Ku Klux Klan, won the jury grand prix honor at Cannes and the audience award at the Locarno Film Festival. Alfonso Cuaron's Roma, also premieres at Venice, it is the story of a maid working in a middle-class district of Mexico City in the early 1970s.
THIS YEAR'S COMPETITION LINE-UP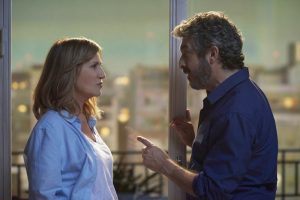 EL AMOR MENOS PENSADO
JUAN VERA | ARGENTINA 
After 25 years of marriage, Marcos and Ana question themselves deeply on the subject of love, the nature of desire and faithfulness, making a decision that will change their lives forever.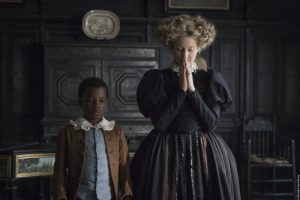 ANGELO
MARKUS SCHLEINZER | AUSTRIA – LUXEMBOURG 
The story of Angelo, an African born in the 18th century, who is brought to Europe at the age of 10. Now a servant in the court of enlightened nobility, he skilfully employs his otherness to become an appreciated guest and attraction for the members of high society. Being close to the emperor, he decides to marry Magdalena, a young maidservant with whom he falls in love.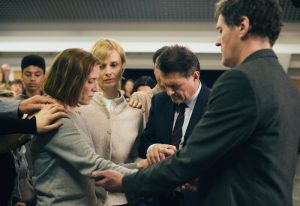 DER UNSCHULDIGE / THE INNOCENT
SIMON JAQUEMET | SWITZERLAND – GERMANY 
Ruth works in a neuroscience research lab, despite coming from an extremely traditionalist and conservative Christian family. She suddenly finds herself facing her past when her former lover reemerges after twenty years in jail, prompting her to question her feelings, her life and eventually even her faith.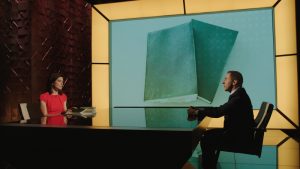 EL REINO
RODRIGO SOROGOYEN | SPAIN – FRANCE 
Manuel, an influential deputy secretary of a regional government who has everything going his way for making the leap into national politics, sees how his perfect life falls to pieces after news leaks of his involvement in a corruption ring with Paco, one of his best friends. While the media starts reporting the extent of the scandal, the party closes ranks and only Paco comes …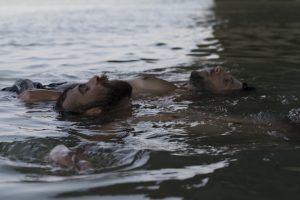 ENTRE DOS AGUAS | ISAKI LACUESTA | SPAIN 
Isra and Cheíto are two Roma brothers: Isra was sent to prison for drug dealing and Cheíto signed up for the Marines. When Isra is released from prison and Cheíto returns from a long mission, they return to San Fernando. The reunion between the siblings brings memories of their father's violent death when they were only boys. Twelve years have passed since La Leyenda del tiempo…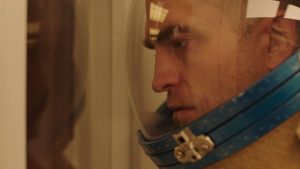 HIGH LIFE.
CLAIRE DENIS
FRANCE – GERMANY – UK – POLAND – USA 
Deep space. Beyond our solar system. Monte and his daughter Willow live together on board a spacecraft, in complete isolation. A solitary man, who uses his strict self-discipline as protection against desire (his own and that of others), Monte fathered the girl against his will. His sperm was used to inseminate Boyse, the young woman who gave birth to the girl.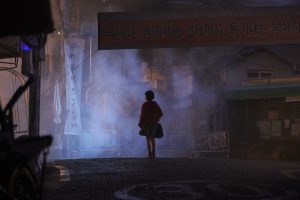 ILLANG: THE WOLF BRIGADE
KIM JEE-WOON
SOUTH KOREA 
In 2029, after the governments of North and South Korea announce a 5-year plan to reunify the country, strong sanctions by the world's most powerful nations cripple the economy and lead to a hellish period of chaos. With the appearance of an armed anti-government terrorist group called The Sect which opposes reunification, the President creates a new police division called …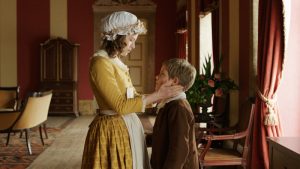 LE CAHIER NOIR / THE BLACK BOOK
VALERIA SARMIENTO
FRANCE – PORTUGAL 
This is the story of the late eighteenth-century adventures of a singular couple formed by a little orphan with mysterious origins and his young Italian nurse of similarly uncertain birth. They lead us in their wake, from Rome to Paris, from Lisbon to London, from Parma to Venice. Always followed in the shadows, for reasons we don't know, by a suspicious-looking Calabrian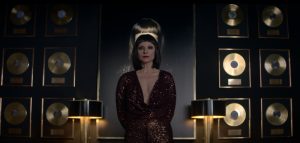 QUIÉN TE CANTARÁ
CARLOS VERMUT
SPAIN – FRANCE 
Lila Cassen was the most successful Spanish singer of the nineties until she mysteriously vanished from one day to the next. Ten years later Lila is preparing her triumphant stage comeback; however, shortly before the long-awaited date she is involved in an accident and loses her memory. Violeta's life is dominated by her conflictive daughter Marta. Every night she finds escape..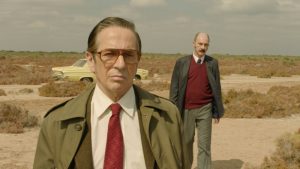 ROJO
BENJAMÍN NAISHTAT
ARGENTINA – BRAZIL – FRANCE – NETHERLANDS – GERMANY 
In the mid-70s, a stranger arrives in a quiet provincial town. In a restaurant, for no apparent reason, he sets about attacking Claudio, a well-known lawyer. The community supports the lawyer and humiliates the stranger, who is thrown out. Later, on the way home, the man intercepts Claudio and his wife Susana once again, determined to wreak his terrible revenge on Claudio.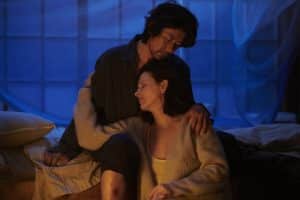 VISION
NAOMI KAWASE
JAPAN – FRANCE 
Jeanne leaves for Japan in search of a rare medicinal plant. During the trip, she meets Tomo, a forest ranger, who accompanies her on her quest and guides her through the traces of her past. 20 years ago, in the forests of Yoshino, Jeanne lived her first love.
YULI
ICÍAR BOLLAÍN
SPAIN – CUBA – UK – GERMANY 
Yuli is the nickname given to Carlos Acosta by his father, Pedro, who considers him the son of Ogun, an African god and a fighter. As a child Yuli avoids discipline and education, learning from the streets of an impoverished and abandoned Havana. His father, however, has other ideas, and knowing that his son has a natural talent for dance, sends him to the National Ballet Schoo…
ENRIQUE URBIZU, JORGE DORADO
SPAIN 
OUT OF competition
For decades the Guerrero brothers have controlled the flow of drugs from the peninsula to the rest of Europe. Now they're faced with one of the most crucial moments in their history. The eldest brother, Daniel, is released from jail after fifteen years, eager to recover his place in the family. The world Daniel left behind no longer exists. His father Abraham is sick, ..
TELMO ESNAL
SPAIN 
Special Screenings
The storm breaks after a hard day's work in the fields. When the rain eases off life springs up from the previously barren land. Fruit grows and ripens, survives disease and becomes the apples which give life to cider. Then comes the time to harvest, offer toasts and celebrate love. A story about the cycle of life and death, the fight for survival. Where the passage of time…
JOSÉ LUIS CUERDA
SPAIN – PORTUGAL 
Special Screenings
In 9177, give or take a thousand years (there's no point in being finicky about these details) the whole world, and, according to some authors, the universe too, has been reduced to a single Representative Building and squalid suburbs inhabited by all of the out-of-work and hungry in the cosmos. One of the down and outs, José María, decides that by facing up to the difficul…
SAN SEBASTIAN FILM FESTIVAL
SAN SEBASTIAN FILM FESTIVAL | 21 – 29 SEPTEMBER 2018