Director: Jacques Audiard
Cast: Marion Cotillard,  Matthias Schoenaerts, Armand Verdure.
116mins          Drama     French with English subtitles
[youtube id="1u74RX6o-8I" width="600″ height="350″]
Marion Cotillard plays Stephanie, a tough French whale tamer, in this gutsy and moving drama about love, loss and reconciliation.  Out on the town one night in the French coastal resort of Antibes she meets Ali, an unemployed bare-knuckle wrestler who's recently moved to the area with his son Sam.  Blessed with a fabulous figure and a beautiful face that hardly ever cracks into a smile, Stephanie doesn't take nonsense from anyone, especially the whales she trains at the local Aquarium. Ali asks for her number and they go their separate ways.  But Stephanie's not a girl who'd phone a guy back, least of all in the middle of the night.  Until one day when disaster strikes.
What develops is a story that's admirable and gorgeous to look, with well-executed CGI and a real sense of place but not nearly as awe-inspiring or as visceral as Audiard's last outing A Prophet (2010) (which also won the top prize at the LFF in 2009).  Despite its tragic subject matter the only relationship that really rings true here is that between Ali and his young son.  MT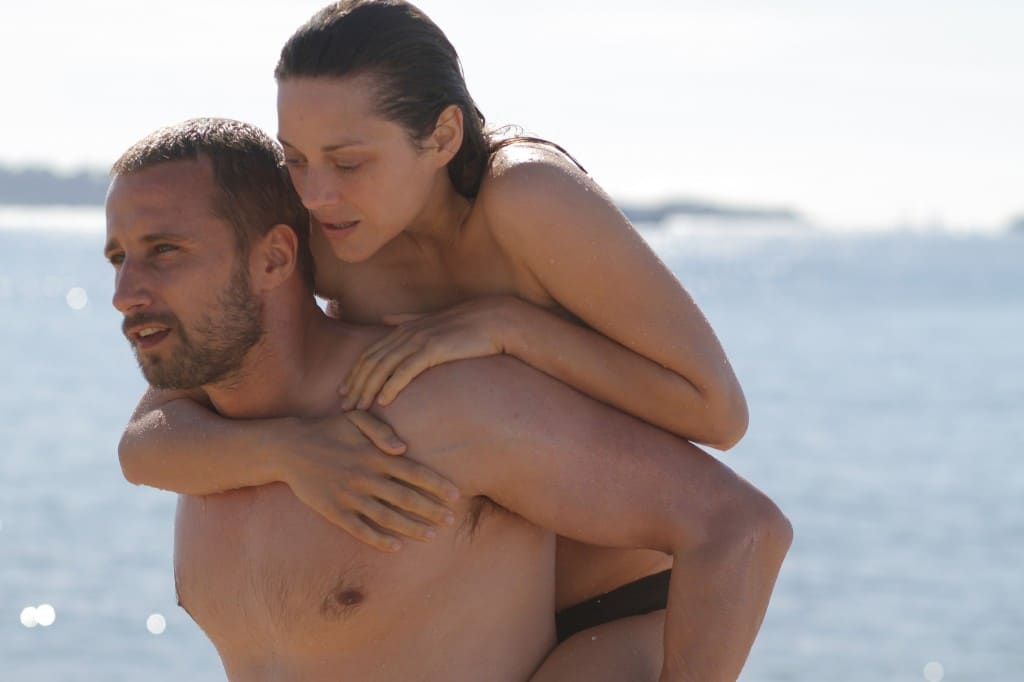 RUST AND BONE is on DVD/BLU