Russian Film Week (RFW) returns this year for the second time and is twice as big, marking it as the biggest cross-cultural Russian event to have taken place outside of Russia.
The nationwide programme includes shorts, animation, documentary films and features intended to bridge the gap between Russia and the West through culture. And whilst the 'greats' – such as Eisenstein, Tarkovsky, or Andrey Zvyagintsev (Leviathan, Loveless) – are well known to cineastes, the RFW mission is to bring us the full scope of Russian cinema to an international market and celebrate its artistic merit with global audiences.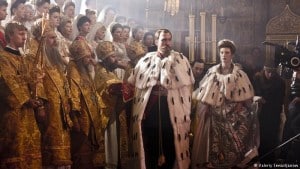 There will be a chance to see new films such as MATHILDE (Alexey Uchitel/left) and ARRYTHMIA (Boris Khlebnikov/below), and the latest in Russian cinema all with a Russian theme, whether from Russia or other countries — based on Russian literature, people or events, enlivened by Q&A sessions, exhibitions and masterclasses including a documentary strand as part its FemFest, Revolution Centenary, and Ecology Days. Waterstones Piccadilly will host throughout the week free VR demonstrations provided by Russian VR Seasons and PlanetPics (Natural Treasures of Russia programme).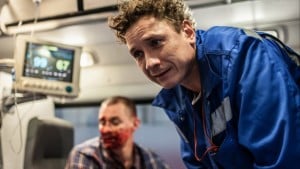 RFW opens with a screening of ATTRACTION, and climaxes with the BFI closing screening of MATHILDE on the 26th November, and Golden Unicorn Awards Charity Gala Dinner on the 25th. This is when the winners in 12 awards categories, including Best Foreign film About Russia, will be announced – as decided by a renowned international jury.
In attendance of the festival, will be over 75 of Russia's most talented directors, producers and actors including: Fedor Bondarchuk, Alexander Yatsenko, Valery Todorovsky, Alyona Babenko, Anna Mikhalkova and Aleksey Uchitel.