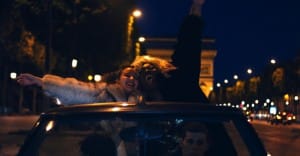 The Directors' Fortnight is a Cannes side-bar with a focus on auteur driven drama and documentary features that runs in parallel to the Cannes Film Festival. It was started in 1969 by the French Directors Guild after the events of May 1968 resulted in cancellation of the Cannes festival as an act of solidarity with striking workers. The Directors' Fortnight showcases a programme of shorts and feature films and documentaries worldwide.
Divines (2016) | Drama | France | World Premiere
Uda Benyamina comes to Cannes with her debut feature, a drama exploring themes of power and success through the story of a young girl who sets off on a religious pilgrimage but meets love along the way.
Dog Eat Dog (2016) | Crime Drama | US | 
Carved from a lifetime of experiences that runs the gamut from incarceration to liberation, Paul Schrader's Dog Eat Dog  is based on the semi-autobiographical novel by American crime writer Edward Bunker (Runaway Train) who also started a criminal career before making it big in the movies. This Ohio set action drama stars Nicolas Cage, Willem Dafoe and Christopher Matthew Cook as recidivists who need to hit one more jackpot before they retire.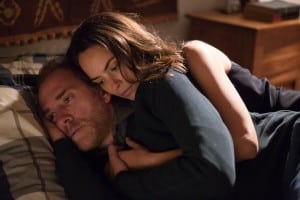 Fai Bei Sogni | Sweet Dreams (2016) | Drama | France | Italy |World Premiere
Berenice Bejo (The Artist) and Valerio Mastandrea star in Marco Bellocchio's latest drama  based on Massimo Gramellini's 2012 Best Seller exploring a man's emotional insecurity brought on by his mother's early death. With award-winning cinematographer Daniele Cipri on board this promises to be a visual treat.
L'Economie du Couple (2016) | Drama | France Belgium | World Premiere
Joachim Lafosse (Our Children) returns to Cannes with this Brussels-set contempo drama that stars Berenice Bejo and Cedric Kahn as a separating couple with kids, forced to cohabit their beloved marital home due to financial difficulties.
Fiore (2016) | Flower | Drama | Italy | World Premiere
Daphne is in a juvenile detention centre, serving time for robbery, when she falls for another inmate Josh. Their love feeds on exchanged glances and snatched conversations in Claudio Giovannesi's drama about forbidden love and a strength of feeling that threatens to violate the law.
The Aquatic Effect | L'Effet Aquatique (2016) | Drama | France | Iceland | World Premiere
The final feature of France Icelandic writer and documentarian Solveig Anspach (who sadly died of cancer in 2015). No stranger to Cannes, her film Stormy Weather was screened in the Un Certain Regard section in 2003, and she won the Piazza Grande Award at Locarno for Back Soon in 2008. The Aquatic Effect is a drama that has Samir Guesmi and Florence Loiret Caille.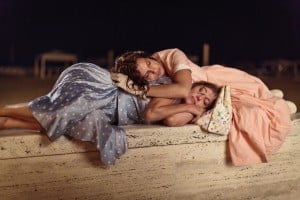 La Pazza Gioa | Like Crazy (2016) | Comedy | France | Italy| World Premiere 
Valeria Bruni Tedeschi joins Paolo Virzi for their second collaboration, a comedy, in which she plays mental patient who strikes up a friendship with a woman from a completely different background (Michaela Ramazzotti) while being treated in a Tuscan mental home during the Summer holidays (right).
Les Vies de Thérèse | Documentary | France | World Premiere 
Filmed here at her own request by director Sebastian Lifschitz, are the final days in the life of militant feministe, actress and lesbian Therese Clerc, who died in February 2016. She also took part in his 2012 documentary Les Invisibles, which explored the lives and difficulties of older lesbians and gays in French society.
Ma Vie de Courgette | My Life as a Courgette  (2016) | Animation | World Premiere 
Based on Gilles Paris' book on the same name, this gorgeously animated family drama is scripted by Girlhood director Celine Sciamma and set in the French Alps.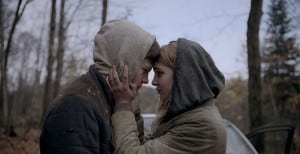 Mean Dreams (2016) | Thriller | Canada | World Premiere
Canadian filmmaker Nathan Morlando (Gangster) makes his Cannes debut with a thriller set in Northern Ontario and starring Sophie Nelisse and Josh Wiggins.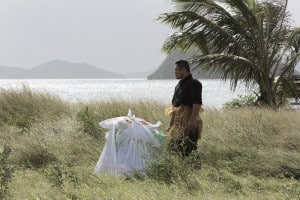 Mercenaire (2016) | Drama | France | World Premiere 
In his coming of age directorial debut, Sacha Wolff stars alongside newcomer Toki Pilioko, when they take off to play rugby in a big city on the other side of the World, and discover that manhood comes without compromises.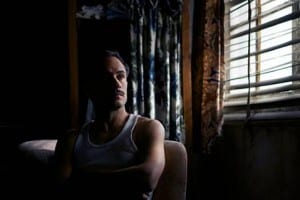 Neruda (2016) | Biopic Drama | Arg, Chile, Spain | World Premiere
Gael Garcia Bernal and Alfredo Castro again join forces with Pablo Larrain and his scripter Guillermo Calderon (No) in a biopic that explores the Nobel-prize winning poet's time as a political fugitive in Chile during the 1940s.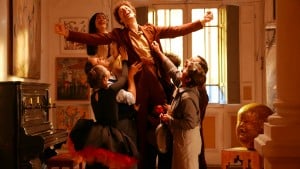 Poesia sin Fin | Endless Poetry (2016) | Fantasy Drama | Chile | World Premiere
Chilean Maverick Alejandro Jodowovsky is back in Cannes with another fabulous family affair. Endless Poetry stars his sons Brontis and Adan and is filmed by multi-award winning DoP Christopher Doyle (In the Mood for Love).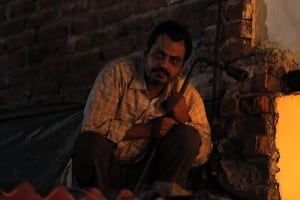 Raman Raghav (2015) | Thriller | India | World Premiere
Vicky Kaushal was the star turn of last year's Un Certain Regard romantic drama Massan. He returns to Cannes in Anurag Kashyap's thriller that follows the exploits of the notorious 1960s Bombay serial killer Raman Raghav, played by Bollywood star Nawazuddin Siddiqui. Siddiqui also starred in Kashyap's Gangs of Wasseypur (2012) an epic drama charting the deadly inter-generational blood feuds that once took place in the city of Varanasi, Uttar Pradesh.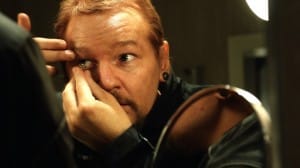 Risk (2016) | Documentary | Germany | US 
Writer, director and activist Julian Assange has certainly captured the imagination of journalists and filmmakers with his political antics; Alex Gibney –We Steal Secrets – being one of them. Here he forms the subject of American filmmaker Laura Poitras' latest documentary Risk that takes place in Britain (left).
Tour de France (2016) | Drama | France | World Premiere
An unlikely friendship develops between an ageing art lover Serge (Gérard Depardieu) and young rapper Far'Hook, when they are forced together on a coastal journey from Northern France to Marseilles on the trail of 18th Century maritime painter Joseph Vernet, in this usual comedy drama from French director Rachid Djaidani.
Two Lovers and a Bear (2016) | Drama | Canada | World Premiere 
Kim Nguyen's romantic drama has Dane DeHaan (Life) and Tatiana Maslany as lovers who form a spiritual bond in the remote town of Nunavut, in the Canadian North Pole (below left).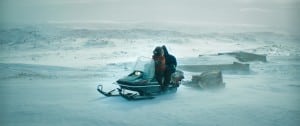 Wolf and  Sheep (2016) | Drama | Denmark | World Premiere
With a cast of newcomers, Shahbanoo Sadat tells a tale about a mountain farming community in northern Cashmire and their belief in a legendary wolf with the soul of a woman.
LA QUINZAINE | DIRECTORS' FORTNIGHT | TAKES PLACE DURING THE CANNES FILM FESTIVAL 12 – 22 MAY 2016