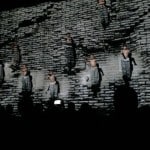 Imagine London's Tate Modern museum. Then imagine it three times larger and you have Pingyao's brand new theatre building designed by an architect schoolfriend of the Chinese independent filmmaker Jia Zhangke.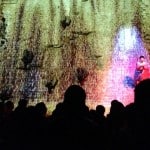 The two grew up in the walled Ming village and were determined to make a name for their world heritage birthplace – and they have certainly done it in style. This brand new theatre combines stylish design with state of the art technical wizardry to tell the tale of the ancient UNESCO walled city built over a thousand years ago in the province of Shanxi, four hours by bullet train south of Beijing.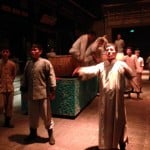 Zhang Yimou's Impressions series is already well known for its world-class quality and inventive staging. While  other shows are happening outdoors in other parts of China, the indoor Pingyao version comes across as being a far more intimate and involving experience where we actively become a part of each scene with the actors appearing to speak directly with you, especially in the 'street market' set.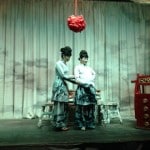 This makes Impressions Pingyao unique and exciting as attendees are free to walk around the set and follow the action as it unfolds in various stagings in the vast space, as different spotlights track the sumptuously dressed characters in their delicately rendered vignettes that each have a individual stage setting.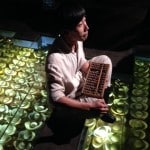 It emerges that Pingyao history is rooted in its legendary banking system – banks have existed here for a millennium. The bittersweet human story unfurls against the backdrop of these traditions. Unique and utterly beguiling PINGYAO IMPRESSIONS is one of the exciting new creative aspects of contempo China uniting the past with the present day. MT
SCREENING IN PINGYAO DURING THE YEAR ZERO PINGYAO FILM FESTIVAL UNTIL 4 NOVEMBER 2017