Director: Joachim Lafosse
Cast: Tahir Rahim, Niels Arestrup, Emilie Duquenne
Drama   French with English subtitles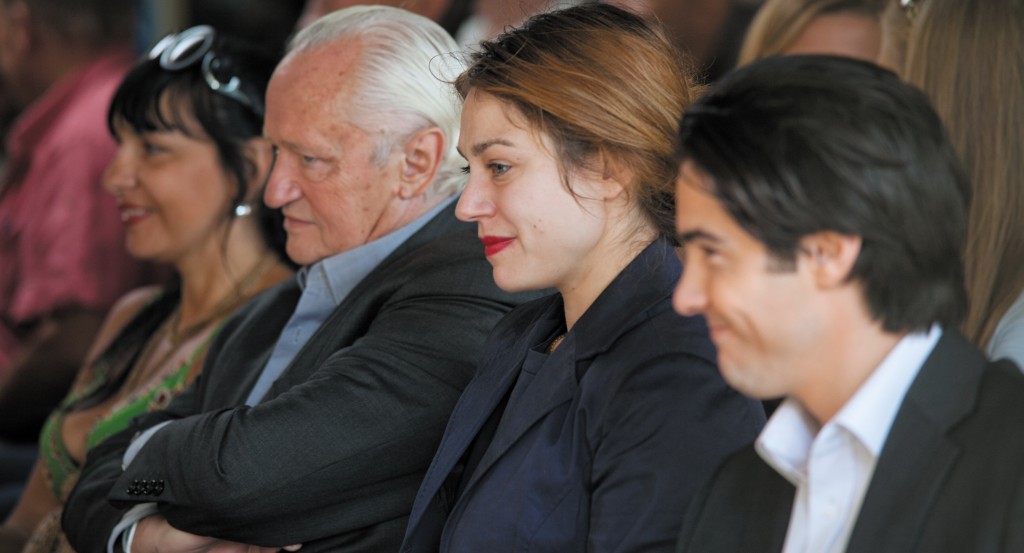 A Perdre La Raison was screening in the 'Un Certain Regard' section of Cannes last year and it sent shivers through my spine to think that a story that started with so much love could have such a tragic outcome. In short, it's a grim tale of blatant male chauvinism in 21st Century France.
We recently saw Niels Arestrup and Tahir Rahim together in Audiard's Un Prophète and here again the partnership has sinister overtones and control freakery written all over it. Rahim plays  Mounir, a Moroccan dream boat with lustruous locks and a winning smile; in short, he's any girl's choice for a date or possibly an affair.  But after a whirlwind romance Emilie Dequenne's Murielle makes the mistake of marrying him. There's an palpable onscreen chemistry between these lovers and Neils Arestrup is powerful as the 'wicked step-father' who has an ulterior motive for the marriage.
It all seems so plausible at first, they set up home with Mounir's surrogate father Dr Pinget (Niels Arestrup). But little does Murielle know, there's a visa story and once pregnant she falls under the negative influence of Pinget's power and medical ministerings.  There's a scintilla of a suggestion that Pinget may even have had a sexual background with prettily masculine Mounir although Lafosse decides not to go down that route, and it's a wise decision because the narrative is better served following the psychological aspects of the couple's relationship inside the Muslim family.
It's easy to see how the fecund and exhausted Murielle is in no fit state to leave this sinister ménage à trois without the sex.  Frightened and alone within the loving partnership, her chemistry with Mounir does start to flag with every new birth. It's also unspeakable to think that the tragic denouement is as inevitable as it's unnecessary.  Sometimes we are just as trapped by our minds as we are by our gender or cultural background. MT