Dir.: Chris Weitz; Cast: Oscar Isaac, Ben Kingsley, Melanie Laurent, Haley Lu Richardson, Joe Alwin, Greta Scacci; USA 2018, 122 min.
Another wartime foray this one cleverly adapted by US helmer Chris Weitz (A Better Life) from Matthew Orton's script about the capture of Adolf Eichmann, the "Architect of the Holocaust", in Argentina, and his subsequent trial in Jerusalem. Operation Finale plays out as a seething action thriller with some (a-historical) romance thrown into the pot. Ben Kingsley as Eichmann saves the project from banal superficiality, Oscar Isaacs making for a saturnine Malkin.
On the evening of 11th May 1960, a group of Mossad agents captured Eichmann near his house in the Buenos Aires suburb of San Fernando, where the former SS Obersturmbannführer lived with his wife Vera (a graceful Greta Scacci) and two children. His son Klaus (Alwin) actually led Mossad on the trail of his father who worked as a clerk for the Mercedes Benz factory in Buenos Aired: Klaus had a romantic relationship with Sylvia Herrmann (Richardson), her father growing suspicious of Klaus's story about his family. Hermann senior informed a high-ranking West German prosecutor, Dr. Bauer, of his misgivings, and Bauer tipping off Mossad.
The capture itself is played out Ocean's Eleven style – with Hanna Elian (Laurent), the anaesthetist of the group, getting over a bad relationship with Malkin after both of them botched their final assignments. Malkin is not trusted by his superiors, demanding why he never got the more glorious operations from the bosses, he answers caustically: 'Perhaps they are anti-Semites'. Food for thought.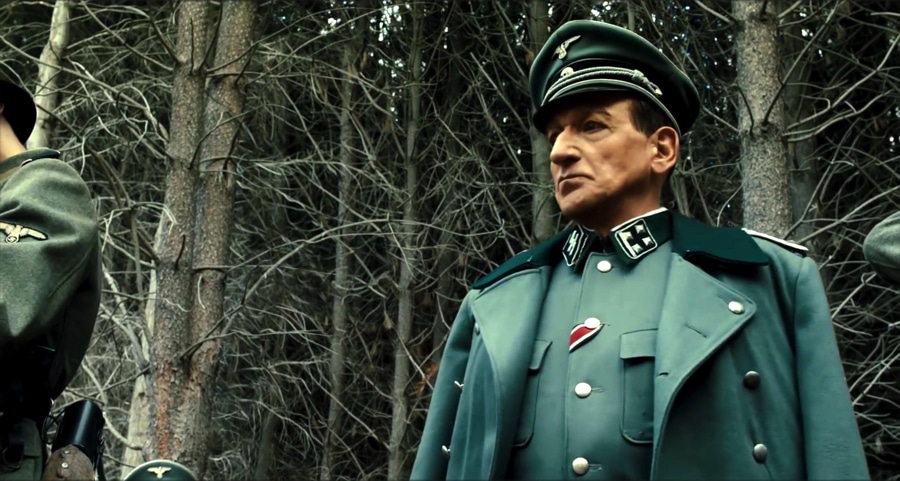 Some scenes lack finesse, particularly one where Malkin tries to convince Eichmann to sign a document declaring his voluntarily arrival in Israel. But there are subtler touches: Klaus and Sylvia enjoy Douglas Sirk's aptly titled Imitation of Life, in a Buenos Aires cinema. And there are real thrills when Eichmann's on board a plane with the agents ready to depart for Israel, a horde of Nazis desperately pressuring the authorities to ground the flight, having failed to track him down. The tone darkens as we witness a 1962 trial in Jerusalem – Malkin losing out on Hanna, who plumps for a less testosterone driven partner.
Operation Finale is a mixed bag: DoP Javier Aguirresarobe's rather conventional images collide with Malkin's personal memories of the Holocaust, and the Malkin/Elian affair is superfluous – in reality the Mossad doctor was male. The last chapter gets us back on track despite the long-drawn out kidnapping only being a secondary element in the plot. Ben Kingsley makes for suitably sinister Eichmann, deftly dicing between the two 'Selfs' of his incarnation of the 'Banality of Evil' (Hannah Arendt), lording it over his victims life a Nazi rigout, and his life as a dowdy, downtrodden clerk from an urban backwater. AS
NOW ON NETFLIX