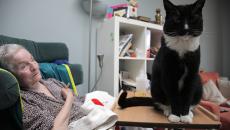 The opening gala is Sam Klemke's TIME MACHINE (Bloomsbury Theatre, Tue 16 June, 18.30), a unique and strange self-portrait of his life over 35 years, directed by Matthew Bate (Shut Up Little Man! An Audio Misadventure), followed by the opening night party at the Horse Hospital (20.30 onwards). The closing gala is THE CLOSER WE GET (Regents Street Cinema, Sun 22 June, 18.00) directed by Karen Guthrie and Nina Pope, following Karen's own family story, in the aftermath of her mother's devastating stroke.
Well known for his pedalo movie SWANDOWN, artist filmmaker and juror Andrew Kotting's latest film BY OUR SELVES is English poet John Clare's four day wander from Epping Forest to Northamptonshire starring Toby Jones. THE REUNION (2013) follows infamous Swedish artist Anna Odell as she confronts her childhood bullies in a revenge fantasy – both films, courtesy of Soda Pictures.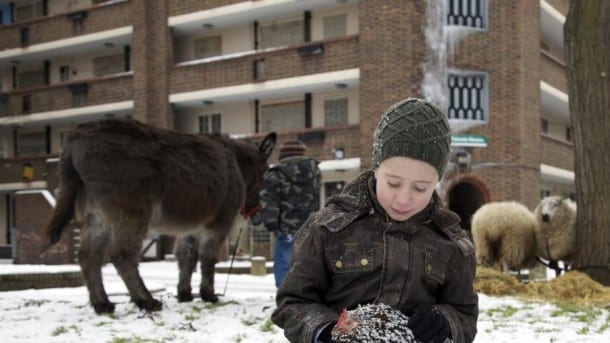 Other UK filmmaker highlights include Chloe Ruthven's latest JUNGLE SISTERS (Thu 18 June, 20.30, Regent Street Cinema), a thought-provoking tale of two village girls as they take to the working world. The theme of psychogeography is explored in with ESTATE, A REVERIE (Wed 17 June 19.30, The Horse Hospital) which tracks the passing of the Haggerston Estate (1936 – 2014) in Hackney, and the utopian promise of social housing it offered and A SMART PORTRAIT OF LONDON (Wed 17 June, 19.00, Hackney Attic) asks how Londoners can shape their city using technology and lo-fi human interventions.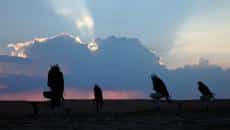 Animal and human behaviour features on screen with CECHANOK (Thur 18 June, 19.30, Deptford Cinema), which looks at the fascinating world of Arabic falconry, while Marc Schmidt's THE CHIMPANZEE (Fri 19 June, 20.45, Bertha DocHouse) looks at the daily lives of Chimpanzees in a Dutch rescue centre.
And now to Croatia: In Focus highlights work from a new generation of Croatian documentary filmmakers, NAKED ISLAND (2014) (Wed 17 June, 20:45, JW3) an investigation into the disappearance of a man and the people brought together by a political prison in ex- Yugoslavia known as the island of broken souls.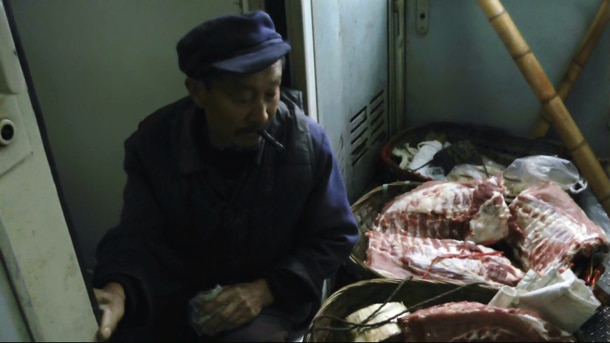 A spotlight on China features THE IRON MINISTRY (Sun 21 June, Time tbc, ICA) from award-winning American filmmaker J.P. Sniadecki looks at China's railways over a period of three years; STRANDED IN CANTON (Wed 17 June, 20.30, Regent Street Cinema) follows Lebrun, a new player in the burgening Chinese-African trade route; BEIJING ANTS (Fri 19 June, 18.15, Regent Street Cinema) follows filmmaker Ryuji Otsuka as they search for a new flat in one of the most expensive cities in the world; ON THE RIM OF THE SKY (Sat 21 June, 15.30, Picturehouse Central) looks at the outsider versus the insider set in the Sichuan province; and
And with 60th Anniversary of WWII, films looking at narratives of war will feature OF MEN AND WAR (Sat 20 June, 14.30, Picturehouse Central), a 2014 Cannes favourite centered around the Iraq and Afghanistan conflict and the veterans struggling with PTSD at home in the US; INVASION (Sun 21 June, 15.30 Bertha Dochouse) looks at a recreation of the 1989 Invasion of Panama; and THE CREATION OF MEANING (Sun 21 June, 15.00, Regent Street Cinema), follows a shepherd born in the wake of war in the breathtaking Tuscan Alps.