Dir: Michael Shevloff | Doc, 82′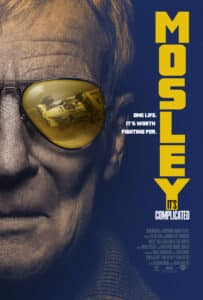 For most people the name Mosley is often synonymous with Fascism. And Sir Oswald Mosley's son Max (1940-) – who has died age 81  laboured all his life to overcome his unfortunate family connection, and done a decent job of it with his tireless charity work and successful Formula One racing career. He went on to use the Formula 1 brand to promote road safety both on the track and on the road with Euro ENCAP. But his life is not without scandal and setback.
Tall and elegant, Max Mosley certainly cuts a suave dash in this documentary portrait that chronicles the qualified barrister's often controversial life and times as the former FIA president and at the head of F1's governing body from 1993 to 2005, and who now holds the Legion of Honour.
US Director and producer Michael Shevloff teams up with TV producer Alexandra Orton in an even-handed, no holds-barred approach to the story of Mosley's career and his efforts to raise levels of road safety all over the world. Mosley has cooperated with the filmmakers but this is not an authorised documentary.
The focus here is obviously motor racing but those not interested in Formula 1 will be watching with a beady eye on the emerging private life of this high profile figure born into an illustrious family: his aristocratic mother Diana was one of the Mitford sisters and a 'Bright Young Things' during the 1920s and his politician father formed the British Union of Fascists in 1932 for which he was interned during the Second World War, is now a character gracing the BBC's Peaky Blinders (season 5).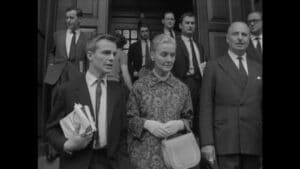 The fearless lawyer presents an inscrutable persona with his fine manners and dapper mien but one cannot help musing about certain elements that emerge from the engaging narrative: Mosley's spats with Italian racing supremo Flavio Briatore; his penchant for sex parties (admittedly in the privacy of his own home); his landmark victory over the News of the World who tried to put a Nazi spin on their story; his contribution towards the Leveson Inquiry; and the tragic death by overdose of his son Alexander. Despite all this you can't deny his affable appeal, although his steely stare suggests subversiveness and a strong resolve. Married to Jean since 1960, he is also close friends with billionaire businessman Bernie Ecclestone, another former racing driver who built his empire around broadcasting the sport.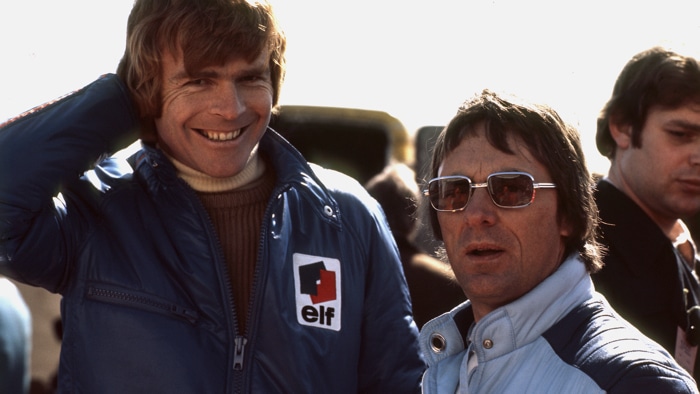 But back to motor racing, and petrolheads who will find this a fascinating watch particularly as Hugh Grant, David Ward, Alan Parr, Gerhard Berger, Jean Todt and Charlie Whiting also add their two penny worth. But former Ferrari team principal Marco Piccinini puts in all in a nutshell "His brain has the most powerful acceleration…but some problem with the brakes". And Hugh Grant agrees: "I wouldn't want him as my enemy". When all is said and done, you come away from the film with a positive impression of a man who was not afraid to stand up for his beliefs. Someone who has tried to improve certain standards of modern life and challenge the gutter press and who clearly had strong friendships despite his detractors – Hugh Grant, who appears in the documentary on the subject of privacy, recently described Max in a Tweet as "very bright, very kind and very, very brave". MT
Mosley: It's Complicated will be in UK Cinemas from 9th July, and on Digital Download & DVD/Blu-ray from 19th July. The DVD / Blu-ray can be pre-ordered through Dazzler Media.