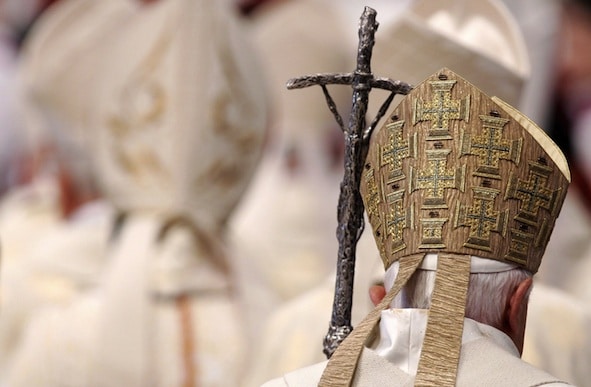 Director: Alex Gibney
Cast: Jamie Sheridan, John Slattery
104mins   Documentary   US HBO Documentary Films
Of all the documentaries at the London Film Festival 2012, this was the most coruscating not only for its subject matter but also for its implications for the leaders of the contemporary Catholic Church: namely the Vatican and the Pope.  Did he tender his resignation this week purely on the basis of age?: one has to wonder after seeing this.
What starts as a 'simple' case of child abuse in a sixties Catholic Church School for deaf/mute children rapidly escalates throughout the Church system demonstrating the wide instance of abuse cases and showing how there was a continual whitewashing in the system that appears to "protect, defend, and produce sexual abusers".  The story develops into a serious outing of the organised Church not only demonstrating cracks in its organisational facade, but also garnering the involvement of well known and highly respected human rights lawyer Geoffrey Robinson QC, who is an active and prominent figure in the everyday life of Britain.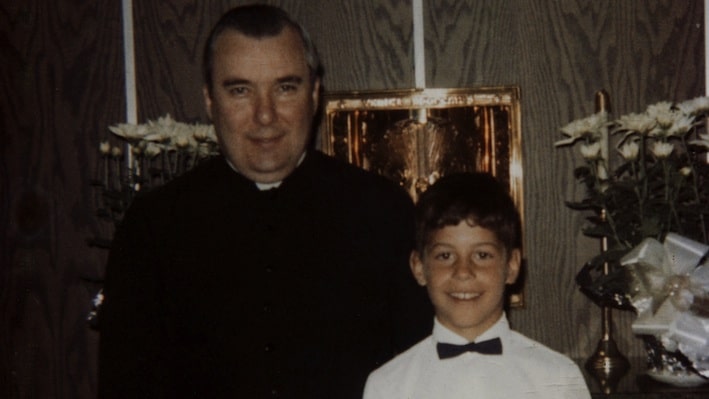 In this fascinating exposé Alex Gibney also shows us the inner workings of the Vatican. Frank in tone, it's a watchable and well-put-together tale that presents a vast array of photographs and video footage from the Sixties right up to the present day.  The phrase "a simple case of child abuse"; is in no way intended to demean the gravity of paedophilia but that the sixties were fifty years ago and one would sincerely hope that by the turn of the 21st Century the situation would have altered somewhat, so these incidences could have been eradicated by grassroots change so that this story could end on a positive note, and it does in some ways.
Mea Maxima Culpa sets out not only to bring to light new evidence but also to cristallize an argument that most of the World is already well aware of concerning cover-ups in the Catholic Church and to put it to bed – if you'll pardon the expression – with hard evidence that cannot be debunk