The Swiss lakeside city plays host to one of the highlights of the Summer calendar, and this year Locarno International Film Festival celebrates its 75th Anniversary.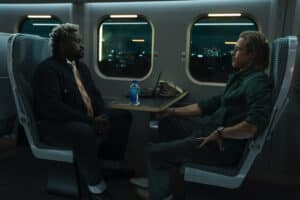 Famous for its outdoor screenings in Piazza Grande – the largest town square in Switzerland, seating up to 7,500 spectators – the 75th Edition of the LOCARNO INTERNATIONAL FILM FESTIVAL honours actor/director Matt Dillon, political filmmaker Costa-Gavras and auteuses Kelly Reichardt and Laurie Anderson with a selection of their features.
Meanwhile in this year's highly anticipated Retrospective the luxurious red leather fauteuils of the Grand Rex are ready tomwelcome guests for the complete works of renowned director Douglas Sirk (1897-1987) who started his film career as Detlef Sierck in 1936 and went on to make over 75 films including Hollywood titles All that Heaven Allows (1955) and Written on the Wind (1956).
The festival, taking place from 3-13 August, aims to attract cutting edge contemporary talent along with more established fare. Amongst the titles in competition for the Golden Leopard this year includes Alexandr Sokurov's Fairytale, Helena Wittmann's Human Flowers of Flesh, Patricia Mazuy's Bowling Saturne, Abbas Fahdel's Tales of the Purple House and Nikolaus Geyrhalter's Matter out of Place. A host of other celebrations will also take place in the mountainside location of Ticino.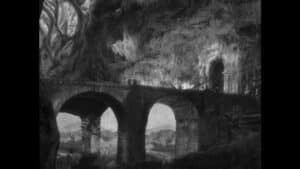 Piazza Grande
DELTA by Michele Vanucci Italy – 2022
BULLET TRAIN by David Leitch USA – 2022
COMPARTIMENT TUEURS by Costa-Gavras France – 1965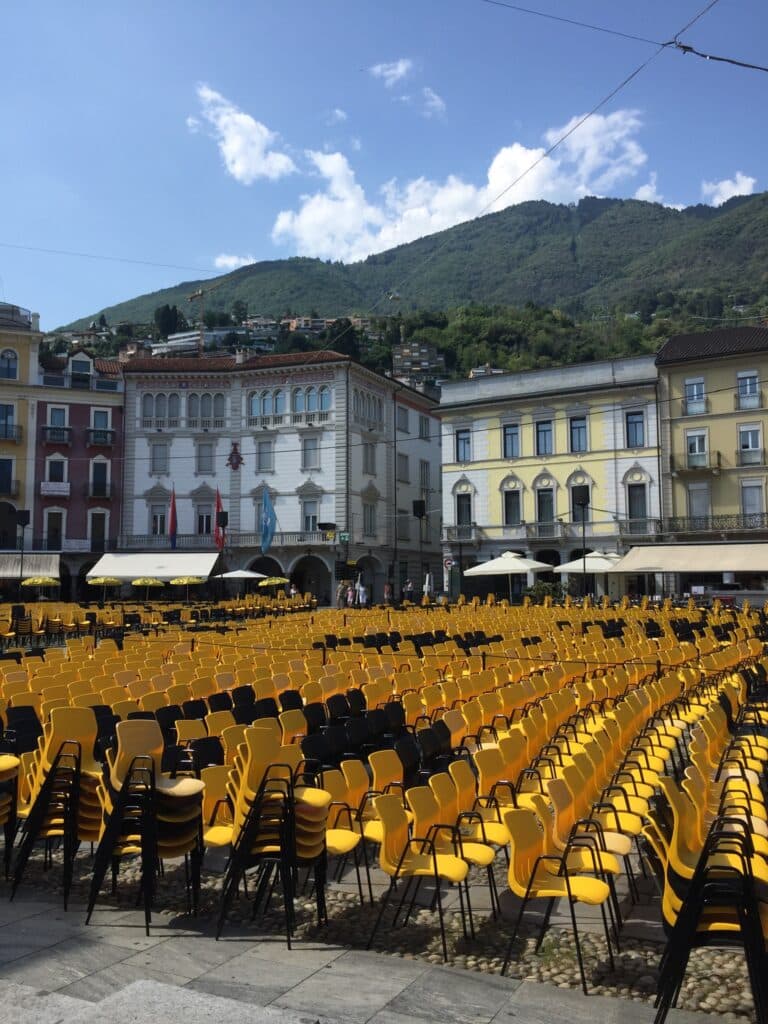 International Competition
ARIYIPPU (Declaration) by Mahesh Narayanan India – 2022
BALIQLARA XÜTBƏ (Sermon to the Fish) by Hilal Baydarov Azerbaijan/Mexico/Switzerland/United Kingdom – 2022
BOWLING SATURNE by Patricia Mazuy France/Belgium – 2022
DE NOCHE LOS GATOS SON PARDOS by Valentin Merz Switzerland – 2022
GIGI LA LEGGE by Alessandro Comodin Italy/France/Belgium – 2022
HIKAYAT ELBEIT ELORJOWANI (Tales of the Purple House) by Abbas Fahdel Lebanon/Iraq/France – 2022
HUMAN FLOWERS OF FLESH by Helena Wittmann Germany/France – 2022
IL PATAFFIO by Francesco Lagi 23 Italy/Belgium – 2022
MATTER OUT OF PLACE by Nikolaus Geyrhalter – 2022
TOMMY GUNS by Carlos Conceicao – 2022
PIAFFE by Ann Oren – 2022
RULE 34 by Julia Murat – 2022
SERVIAM – ICH WILL DIENEN by Ruth Mader – 2022
FAIRYTALE by Alexandr Sokurov – 2022
STELLA EST AMOUREUSE by Syvie Verheyde- 2022
STONE TURTLE by Ming Jin Woo – 2022
TENGO SUENOS ELECTRICOS by Valentin Maurel – 2022
LOCARNO FILM FESTIVAL 3-13 AUGUST 2022