Dir/Wri: Eva Vitija | Doc, 73′
"I shall travel the world and still feel lonely: I am the forever-seeking". Patricia Highsmith
The American novelist Patricia Highsmith (1921-95) is seen through the prism of her sexuality and personal life in this engaging documentary written and directed by Swiss filmmaker Eva Vitija, based on the author's diaries and journals, and voiced by Gwendoline Christie giving an illusion of remarkable intimacy with Highsmith herself.
Patricia Highsmith is well known for her stealthily-plotted psychological novels and their various film adaptations such as Hitchcock's Strangers on a Train, and The Talented Mr Ripley raising her profile to international status. But she also blazed a smouldering trail as a pioneering writer of gay literature, most notably in The Price of Salt, that found its way onto the big screen in Tod Haynes' glossy, award-winning drama Carol. Ironically the films garnered more financial successful than her literature.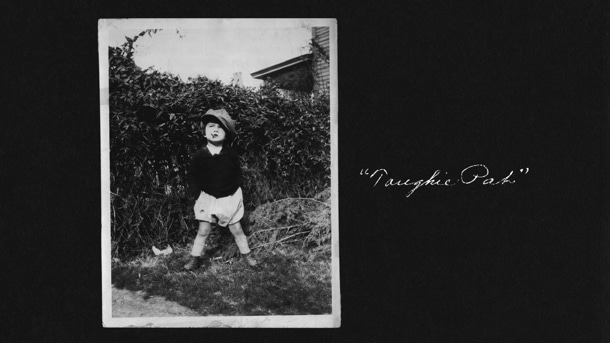 Vitija's film reveals a sad childhood in Forth Worth Texas and New York where Highsmith was rejected by her emotionally distant mother Mary and grew up as a darkly attractive woman much admired for her stylish looks in the discrete lesbian bars of 1950s New York, yet held back by her mother's hurtful comments about her appearance: "Why don't you dress like a woman?", and oppressive attempts to interest her in potential husbands.
Despite her homosexuality Highsmith was far from liberal in her outlook, veering towards racism and even antisemitism, although three of her lovers were infact Jewish. In common with many writers, Highsmith kept herself to herself, preferring the company of cats – even snails – to people, although she had several enduring relationships, most notably with Marijane Meaker, a friend, lover and biographer who is one of the film's most enlightening 'talking heads'. The two shared a house with their five cats in Pennsylvania at a time when women living together were assumed to be simply pooling their resources rather than satisfying their romantic needs. Highsmith's complex dual identity is further fleshed out as Vitija explores the author's other former lovers including Tabea Blumenschein, Marion Aboudaram and Monique Buffet.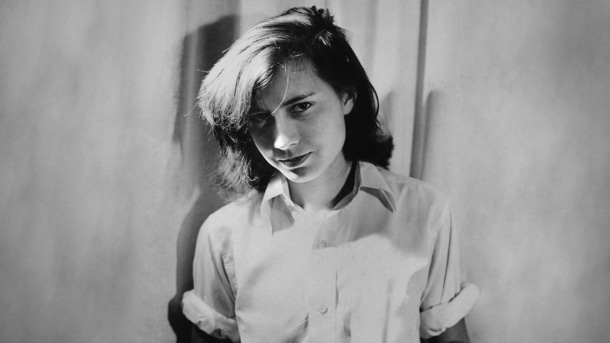 Highsmith's main protagonists were men, and she once claimed: "Women want to read about men and men want to read about men". Meeker comments: "even though her mother had a career and was strong and independent, Highsmith maintained women in general still see themselves in terms of their relationships with men. Vitija puts forward the idea that the misanthropist character Tom Ripley, the protagonist of five of her books, was actually based on the author herself.
Relatives from her Texan family, on her mother's side, talk at length about the need for women to be ultra feminine in an era dominated by masculine men. And this male prerogative is backed up by footage of rodeos and ranches that featured heavily in Highsmith's early life, forcing the author on to an endless quest for identity. Even at the height of her international career she was eclipsed by her radio announcer cousin, back home in Forth Worth.
Highsmith also resided for a time in England where she bought a house to be near a woman only described as Caroline. But the affair ended in bitter rejection re-enforcing the self-internalised feelings of negativity projected onto her by her mother, and Highsmith later took refuge in France where gardening became an absorbing pastime providing solace for her disillusionment with love. The author would end her days in Switzerland where an architect was commissioned to design her a low level modernist house in Locarno where this biopic screened at the 75th Locarno Film Festival.
Enriched with plentiful photographs, cine-film footage of Highsmith herself, and clips from Carol, Mr Ripley and Strangers on a Train, the film provides intimate access to the inner life of a highly complex writer who always considered interviews a "profound indignity". MT
LOCARNO FILM FESTIVAL 2022