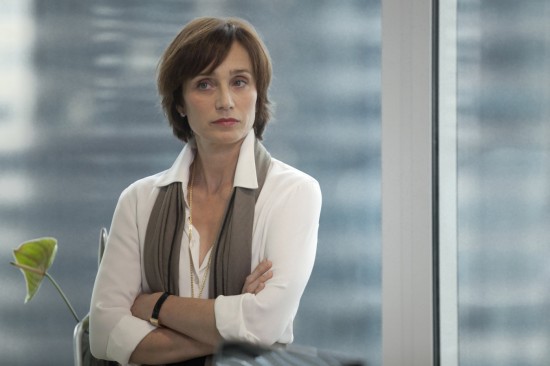 Director/Writer: Alain Corneau
Cast: Kristin Scott Thomas, Ludivine Sagnier,
French with subtitles
104mins  Thriller
Thomas Middleton declared 'Women Beware Women" in his Jacobian tragedy of 1657. And Alain Corneau once again proves that there's nowhere as competitive as the workplace for women and their own sex.
In his final film, he takes this theme and explores it to the full using the provocative chemistry of Kristin Scott Thomas and Ludivine Sagnier as his leads in a highly charged 'erotic' thriller.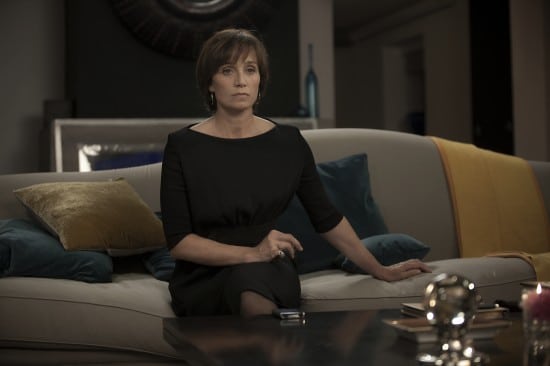 It's a well-judged casting: the coquettish Ludivine Sagnier as Isabelle in a powerplay with Kristin Scott Thomas's experienced older woman. After a titillating opening sequence you wonder if this is a lesbian arrangement? No, it soon emerges that these two feisty females are boss and protege in a powerplay that plays out in the boardroom of a French multinational where sexual competition seems less important to them than a coveted New York job. And although Corneau and Carter's script lacks believability, it's held together by his lusty leading ladies but eventually loses steam. No matter how manipulative Ludivine Sagnier's methods are Kristin Scott Thomas's acting skills were always going to eclipse her French counterpart.
The Brian de Palma remake Passion using Rachel McAdams and Noomi Repace premiered at Toronto this year and by all accounts was not an improvement on this original version. MT