A chance to see a selection of recent Spanish films which may not get a general release in the UK. Most are UK premieres from new talent and established filmmakers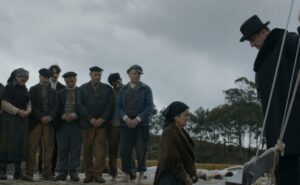 LA ISLA DE LAS MENTIRAS | The Island of Lies
dir. Paula Cons, with Nerea Barros, Ana Oca, Sergio Quintana, Celso Bugallo, Darío Grandinetti | Spain/Argentina/Portugal | 2020 | 93 min | cert. 15 | UK premiere | In Galician and Spanish with English subtitles
In dense fog of a Christmas morning in 1921, a boat with 260 emigrants bound to Buenos Aires sinks off the coast of Sálvora, Galicia. Three courageous women row out in a bid to save as many people as they can. The tragedy captures the imagination of an Argentine journalist who investigate the many fatal coincidences that happened on the night of the shipwreck. | Fri 24 Sep | 6.30pm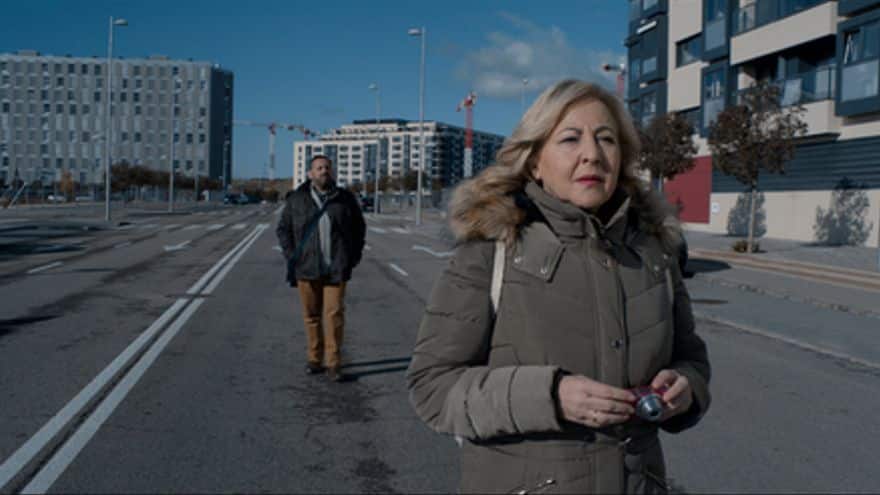 UN EFECTO ÓPTICO | An Optical Illusion
dir. Juan Cavestany, with Carmen Machi, Pepón Nieto, Luis Bermejo | Spain | 2020 | 80 min | cert. 15 | UK premiere | In Spanish with English subtitles
Alfredo and Teresa, a married couple from Burgos, decide to take a deserved trip to New York. Shortly after their arrival Teresa starts to feel strangely uncomfortable. Then Alfredo's pictures of monuments don't match what they remember they saw. Cavestany's film is a distinctive and daring take on tourism, globalised provincialism, the banality of a steady couple's daily life… and much more. | Sat 25 Sep | 6.30pm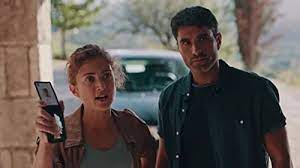 EL SUSTITUTO | The Replacement
dir. Oscar Aibar, with Ricardo Gómez, Pere Ponce, Joaquín Climent, Bruna Cusí, Vicky Luengo, Pol López | Spain | 2021 | 117 min | cert. 18 | UK premiere | In Spanish with English subtitles
In 1982 a young father and hardened police officer moves his family from Madrid to a small Mediterranean sea town where he is to replace an inspector, murdered in mysterious circumstances. During his investigation, strange links between the inspector's assassination, drugs and property speculation come to light. Based on real events, Oscar Aibar's beautifully made thriller takes us to a happy retirement spot on the Mediterranean coast that Nazi's gained possession of due to Franco's regime and kept through the Transition | Sat 25 Sep | 8.30pm, Mon 27 Sep | 6.05pm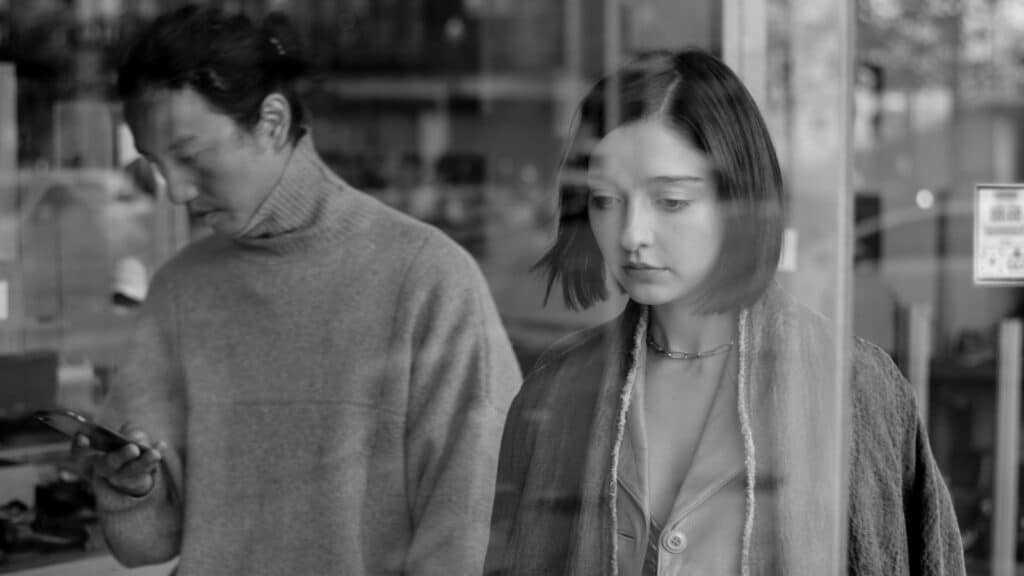 EL PLANETA | Planet
dir. Amalia Ulman, with Ale Ulman, Amalia Ulman, Nacho Vigalondo, Zhou Chen | USA | 2021 | 79 min | cert. 15 |London premiere | In English and Spanish with English subtitles
A jobless young woman is forced to leave London and return home to live with her eccentric mother, after the death of her father. The wolf is at the door but they continue to live beyond their means in Gijon. El Planeta explores contemporary poverty, class awareness and female desires as well as mother-daughter relationships in post-crisis Spain all throughout with a charming and subtle sense of humour. | Sun 26 Sep |6.20pm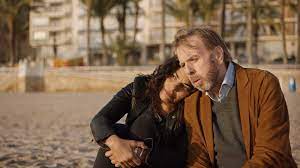 NIEVA EN BENIDORM | It Snows in Benidorm
dir. Isabel Coixet, with Timothy Spall, Sarita Choudhury, Anna Torrent, Carmen Machi, Pedro Casablanc | Spain/UK | 2020 | 117 min | cert. 15 | UK premiere | In English and Spanish with English subtitles
After a long career at his bank Peter is "awarded" early retirement and sets off to visit his brother in Benidorm on a trip that doesn't quite turn out as expected. A poetic take by veteran Isabel Coixet on Benidorm's particular beauty, its gloomy side and its "unpoetic" real estate mafias as well as on love at an older age. | Fri 24 Sep | 8.35pm
CATALAN Strand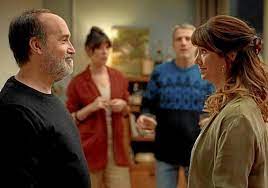 SENTIMENTAL | The People Upstairs
dir. Cesc Gay, with Javier Cámara, Griselda Siciliani, Alberto San Juan, Belén Cuesta | Spain | 2020 | 82 min | cert. 15 | UK premiere | In Spanish with English subtitles
Ana and Julio are a couple who seem to spend most of their time together arguing. Salva and Laura, on the other hand, never stop having sex.  Julio is extremely annoyed when Ana invites them for dinner for an eventful evening where secrets, fears and insecurities soon surface, spiced up by witty dialogue written by Catalan Cesc Gay. The result is a highly enjoyable and intimate comedy exploring the complexities of modern relationships. | Thu 23 Sep | 8.30p,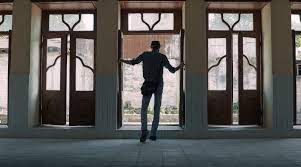 UN BLUES PARA TEHERÁN | Tehran Blues
dir. Javier Tolentino, with Golmehr Alami, Sina Derakhshan, Pezhman Dishad | 2020 | 80 min | cert. PG |doc | UK premiere | In Spanish, Persian and Kurdish with English subtitles
Javier Tolentino's documentary debut  transports us to some of Iran's most remote corners, discovering a truly sophisticated culture seen through the eyes of Erfan, a young Kurdish man who sings, writes poetry and dreams of being a film director. Tolentino is one of Spain's most established journalists and film critics, now turned director.| Sun 26 Sep | 4.10pm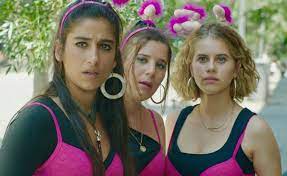 CHAVALAS | Girlfriends
dir. Carol Rodríguez Colás, with Vicky Luengo, Carolina Yuste, Elisabet Casanovas, Cristina Plazas, José Mota | Spain | 2021 | 91 min | cert. PG | UK premiere | In Spanish with English subtitles
After an initial stint as a professional photographer, jobless Marta finds herself having to go back to live with her parents in a suburban flat in Barcelona, where she grew up. There she reconnects with her childhood girlfriends Desi, Soraya and Bea, sharing the bond of their teenage years. Carol Rodríguez Colás's first feature film is a sincere and tragicomic take on friendship. | Tue 28 Sep | 8.45pm
BASQUE strand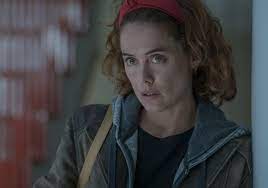 ANE | Ane is Missing
dir. David Pérez Sañudo, with Patricia López Arnaiz, Jone Laspiur, Mikel Losada, Luis Callejo | Spain | 2020 | 100 min | cert. 15 | UK premiere | In Basque and Spanish with English subtitles
When Lide discovers her teenage daugher, Ane, is missing, she teams up with ex-husband, Fernando, to track her down. As the troubled Lide's determination grows Fernando's fear of Ane becomes more evident. Throughout most of the film Ane feels like a ghost and an oppressing and spectral unseen presence. A first feature for awarded shorts director David Pérez Sañudo,   moves seemlessly from from mystery to family drama and then to political thriller.
Preceded by the short:
QUEBRANTOS | Breaches
dir. Koldo Almandoz, Maria Elorza | Spain | 2021 | 7 min | doc | cert. PG | In Basque with English subtitles
Living with fear… Based o an interview on Euskadi Irratia Radio. | Tue 28 Sep | 6.30pm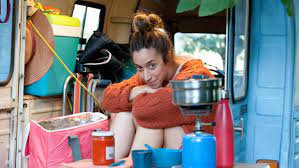 NORA
dir. Lara Izaguirre, with Ane Pikaza, Héctor Alterio, Ramón Barea, Itziar Ituño | Spain | 2020 | 100 min | cert. 15 | UK premiere | In Spanish, Basque and French with English subtitles and English
Lara Izaguirre's sophomore feature is a fresh and optimistic reflection on the road less travelled for a young Spanish woman prepared to put her self out there, and take a few risks. As the saying goes, "bad weather, good face" (in Spanish, "al mal tiempo, buena cara"). | Wed 29 Sep | 8.30pm
London Spanish FILM FESTIVAL 23-29 SEPTEMBER 2021