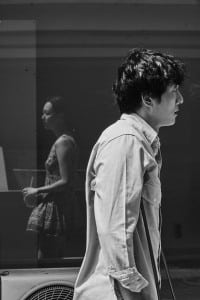 The LONDON KOREAN FILM FESTIVAL  (LKFF) celebrates its 11th year running with an extended run from 3 – 27 November at accessible state of the art venues around London.
Opening with the UK Premiere of female director Lee Kyoung-mi's The Truth Beneath at Picturehouse Central, in keeping with this year's edition which has a 'Special Focus on Women'. Hong Sang-soo's San Sebastian Best Director winner Yourself and Yours, (left) is one of the titles worth seeing.  So often called the "Woody Allen of Korean cinema", his films are full of dry wit and probing characterisations. His 18th feature is the closing gala at Regent Street Cinema on 27 November.
The Focus on Women strand will screen 11 key works. Worth looking out for will be a rare screening of Nam-ok Park's 1955 drama The Widow (Mimangin), (image below) the first film to be directed by a Korean woman. The festival also explores Korea's New Wave before presenting UK premieres of the latest Korean outings: Jin-ho Hur's The Last Princess (2016) a biographical drama set during the Korean struggle for Independence under Japanese rule. Two documentary features join the programme in the shape of Wind on the Moon, a charming documentary that explores the life of a mother and her deaf mute child and Keeping the Vision Alive (2001), Yim Soon-rye's study that explores the journey of Korea's women filmmakers.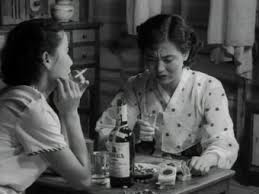 Young-joo Byun's tense mystery thriller Helpless (Hoa-cha) (2012) and for those that like their cinema dark and vengeful there is Woo Min-hun's Inside Men (2016) featuring Korean star turn Lee Byung-hun as a wronged political henchman; the European premiere of Asura: City of Madness, Kim Sung-soo's impressively over-the-top and violent gangster thriller, where a shady gets caught between the devil and the deep blue sea. And flying the flag for the country's animated talent is Seoul Station (2016) a prequel to the breakout zombie hit of the summer Train to Busan. MT
LONDON KOREAN FILM FESTIVAL 3-27 NOVEMBER 2016