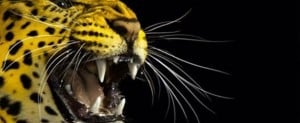 Known for its edgy and eclectic selection of international independent titles, LOCARNO FILM FESTIVAL this year celebrates its 70th Anniversary in the town's Piazza Grande in temperatures that often sizzle in the late 30s promising a scorching experience and adding a surreal touch to Carlo Chatrain's inventive programming.
With Olivier Assayas heading the jury proceedings will be more exciting than ever at the lakeside extravaganza, which this year has a distinct fantasy flavour, mingling Hollywood classics with more
The 70th celebration kicks off with Noemie Lvovsky's drama TOMORROW AND THEREAFTER, starring Mathieu Amalric. And Kevin Merz' musical biopic tribute GOTTHARD – One Life, One Soul will close the jamboree on 12 August.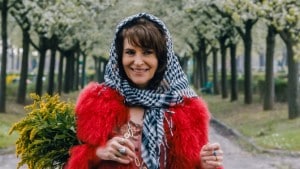 Other Piazza Grande titles include ATOMIC BLOND with Charlize Theron and James McAvoy; and WHAT HAPPENED TO MONDAY? starring Glenn Close, Noomi Rapace and Willem Dafoe.
The main competition includes Denis Cote's TA PEAU SI LISSE; Bing Wang's MRS FANG; Raul Ruiz' LA TELENOVELA ERRANTE; Ben Russell's mining film GOOD LUCK and Serge Bozon's MADAME HYDE starring Isabelle Huppert and Romain Duris. Other buzzy titles include LUCKY starring Harry Dean Stanton and David Lynch; GOLIATH by Dominik Locher; and WAJIB by When I Saw You scripter Annemarie Jacir.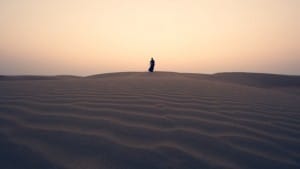 Stars from the independent film firmament attending this year include Mathieu Kassovitz, who has been awarded the 2017 Excellence Award; Adrien Brody, who will receive a Pardo d'Honore and Nastassja Kinski receiving a Lifetime Award. One of India's most celebrated film stars Irrfan Khan will join Iranian actress Golshifteh Farahani for their love story revenge drama THE SONG OF SCORPIONS, and veteran Fanny Ardant will attend with her new transgender-themed film LOLA PATER. Vanessa Paradis will also be on the Piazza Grande in Samuel Benchetrit's comedy drama CHIEN about a man who becomes a submissive pet.
In a programme that features the latest European titles from Germany, Austria, Italy, Romania, Turkey, Slovenia and Belgium – not to mention Britain and the host country Switzerland –  the side-bars are also promising some hidden gems, as was the case in this year's Cannes 70th celebration. Of particular interest will be Helene Cattet and Bruno Forzani's follow-up to The Strange Colour of your Body's Tears (2013): LAISSEZ BRONZER LES CADAVRES! a thriller which stars Elina Lowensohn.
In the SIGNS OF LIFE strand Radu Jude (Aferim!) will be showing his latest, a black&white historical documentary that explores Romania's past through recently discovered photographs THE DEAD NATION. Bosnia Herzogovina's Boris Mitic offers IN PRAISE OF NOTHING, a 'feelgood' documentary filmed worldwide by 100+ DoPs and narrated by Iggy Pop. Nelson Carlo del Los Santos Arias feature debut COCOTE is a drama from the Domenican Republic that examines religious cults that challenge the central character's Christian beliefs. Brazil, Taiwan, Argentina, Columbia, Ukraine, Korea, India, the US and Canada will also be represented. In the CINEASTI DEL PRESENTE section, standouts include 3/4 from Sofia's Last Ambulance director Ilian Metev; Pedro Cabeleira's psychedelic drama VERAO DANADO set in a Lisbon steeped in summer torpor; DISTANT CONSTELLATION,  Shevaun Mizrahi's documentary that follows the eccentric inhabitants of a Turkish retirement home and SEVERINO, an obsessional love story from Brazilian director Felipe Hirsch and starring Alfredo Castro (No, The Club).
But probably most inviting of all is the extraordinary JACQUES TOURNEUR retrospective featuring over 20 of his films including some rare and lesser known titles. There are also retrospectives for this year's awarded stars:  Nastassja Kinski; Fanny Ardant, Matthieu Kossovitz and Adrien Brody/
COMPETITION LINE-UP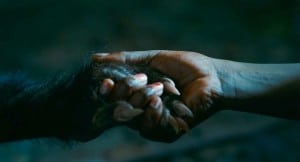 As Boas Maneiras | Good Manners | Brazil | Marco Dutra | 132′
Clara, a lonely nurse from the outskirts of São Paulo, is hired by mysterious and wealthy Ana as the nanny for her unborn child. The two women develop a strong bond, but a fateful night changes their plans.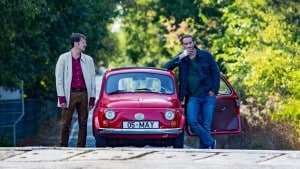 Charleston | Romania | Andrei Cretulescu | 119′
A couple of weeks after the fatal car crash of his wife, Ioana, Alexandru is drunk and alone as he celebrates his 42th birthday. He receives an unexpected visit from Sebastian, a shy and younger man, who had been Ioana's lover for the past five months. Sebastian wants Alexandru to help him overcome the despair caused by the woman's death.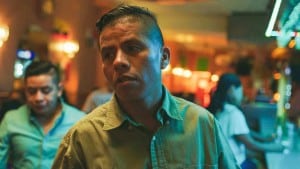 On The Seventh Day | Jim McKay | USA  Spanish, English | 97′ 
A group of undocumented immigrants from Puebla live in Sunset Park, Brooklyn. They work long hours six days a week as bicycle-delivery guys, construction workers, dishwashers, deli workers, and cotton-candy vendors. On Sundays, they savor their day of rest on the soccer fields of Sunset Park. José, a bicycle delivery man, who is young and talented, hardworking and responsible, is the soccer team's captain. When his team makes it to the finals, he and his teammates are thrilled, but his boss throws a wrench into the celebration when he tells him he must work exactly on the day of the final. José tries to reason with him and replace himself but all his efforts fail. If he doesn't work on Sunday, his job and his future will be on the line.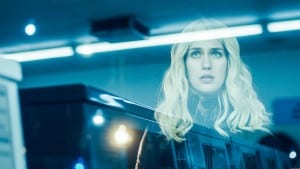 Gemini | US | Aaron Katz | 93′
A heinous crime tests the complex relationship between a tenacious personal assistant and her boss, a Hollywood starlet. As the assistant travels across Los Angeles to unravel the mystery, she must deal with a determined policeman. At the same time, her understanding of friendship, truth and celebrity is deeply questioned.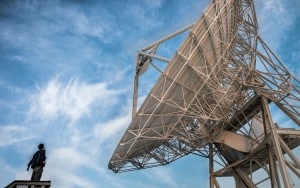 The Asteroids | Italy | Germano Maccioni
An industrial, endless, alienating province. Once a florid one, now deeply marked by the economy crisis. A province made up of broad fields and abandoned warehouses. This is the universe in which Pietro and his friend Ivan, nineteen year olds in conflict with their family and with school, gravitate. In the background are a series of thefts in churches, carried out by the elusive "candelabra gang", and a large asteroid looming above, monitored by the astronomy station in the area since it is about to pass very close to Earth. So close that a rather weird friend, obsessed with astronomy and philosophical issues, is certain it will plummet into the planet, wiping out mankind. And while the "end of the world" approaches, Ivan convinces Pietro to take part in one final theft.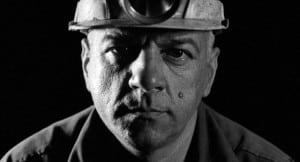 Good Luck | Ben Russell | France/Germany | 143′ | B&W
Shot on Super16mm, Good Luck is a portrait of two mining communities operating on opposite sides of a hostile world: the state employees of a 400m-deep underground Serbian copper mine and the Maroon laborers of an illegal gold mining operation in the jungle tropics of Suriname.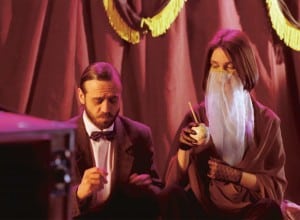 Travelling Soap Opera | La Telenovela Errante | Chile | Raul Ruiz /Valeria Sarmiento | 80′
"The film revolves around the concept of soap opera. Its structure is based on the assumption that Chilean reality does not exist, but rather is an ensemble of soap operas. There are four audiovisual provinces, and the threat of war is felt among the factions. The political and economic problems are immersed in a fictional jelly divided into evening episodes. The entire Chilean reality is viewed from the point of view of the soap opera, which acts as a revealing filter of this same reality". (Raúl Ruiz)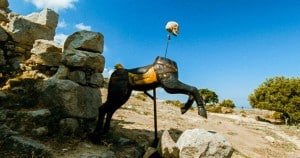 Laissez Bronzer les Cadavres | France/Italy/Belgium | Cattet / Forzino
The Mediterranean, summer: azure sea, sun beating down… and 250 kilos of gold stolen by Rhino and his gang who've found the ideal hideout in a deserted village, cordoned off from its surroundings by an artist suffering creative block. But when two cops turn up unexpectedly, this little paradise, formerly the site of orgies and wild happenings, will turn into a hallucinatory, brutal battlefield.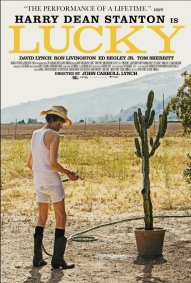 Lucky | US | John Carroll Lynch | 88′
Having outlived and outsmoked all his contemporaries who inhabited his off-the-map desert town, the fiercely independent Lucky, a 90-year-old atheist, finds himself at the precipice of life, thrust into a journey of self-exploration, leading towards the so-often unattainable enlightenment.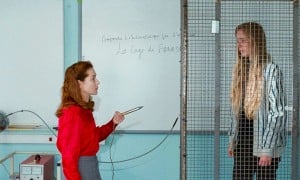 Madame Hyde | France/Belgium | Serge Bozon | 95′
Mrs. Géquil is an eccentric teacher despised by her colleagues and students. On a stormy night, she is struck by lightning and faints. When she wakes up, she feels different. Will she now be able to keep the powerful and dangerous Mrs. Hyde contained?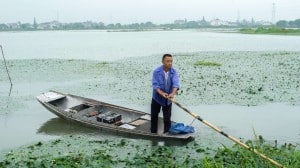 Mrs Fang | Doc | Bing Wang | China | 86′
Fang Xiuying was a farmer born in Huzhou, Fujian in 1948. She suffered from Alzheimer's for the last eight years of her life. By 2015, her symptoms were already very advanced and her treatment in a convalescent home was ineffective, so it was discontinued in June 2016 and she returned home. The film follows her ordeal first in 2015, and then in 2016 during the last ten days of her life.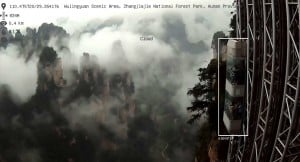 Quin Ting Zhi yan | Xu Bing | China/US | 81′
Each of us is captured on surveillance cameras, on average, 300 times a day. These all-seeing "eyes" observe Qing Ting too, a young woman, as she leaves the Buddhist temple where she has been training to become a nun. She returns to the secular world, where she takes a job in a highly mechanized dairy farm. There, Ke Fan, a technician, falls in love with her, breaks the law in an attempt to please her and is sent to jail. On his release, he can't find Qing Ting and looks for her desperately until he figures out that she has reinvented herself as the online celebrity Xiao Xiao. Ke Fan decides to revamp himself.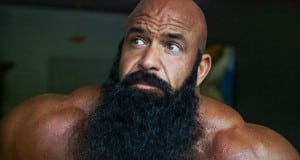 Ta Peau si Lisse | Denis Cote | Canada | 94′
Jean-François, Ronald, Alexis, Cédric, Benoit and Maxim are gladiators of modern times. From the strongman to the top-class bodybuilder, to the veteran who has become a trainer, they all share the same definition and obsession with overcoming their limitations. They are waiting for the next competition, working hard in the gym and following extreme diets.
Winter Brothers |Denmark, Iceland |Danish English | 94′ 
 Winter Brothers follows two brothers working during a cold winter, their routines, habits, rituals and a violent feud that erupts between them and another family.
Wajib | Annenarie Jacir | Arabic | 96′
Living in Nazareth, Abu Shadi is a divorced father and a school teacher in his mid-sixties. His daughter is getting married and he has to live alone until his son – an architect that lives in Rome for many years now – arrives to help him with the wedding preparation. As the local Palestinian tradition requires, they have to hand-deliver the invitation to each guest personally. As the estranged pair spends days together, their fragile relationship is being challenged.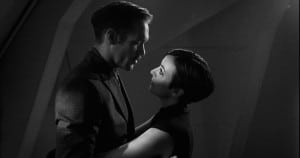 9 Fingers | F J Ossang | French | 99′ | B&W
In the middle of the night, Magloire smokes a cigarette in an abandoned train station when the police show up for an identity check. He starts running with no luggage and no future until he meets a dying man from whom he inherits a fortune. Subsequently, Magloire is chased by a gang and – having nothing to lose – he becomes not only their hostage, but also their accomplice.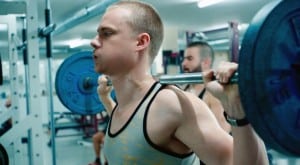 GOLIATH | Dominik Locher | Switzerland | 85′
A modest young couple's relationship is put to the test when Jessy's unplanned pregnancy causes David to question his feelings of masculinity and identity in contemporary Switzerland.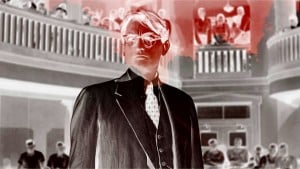 DID YOU WONDER WHO FIRED THE GUN? | Travis Wilkerson | US | 90′ 
When Wilkerson sets out to explores the mystery surrounding the murder of a black man by his great-grandfather in 1940s Alabama, he discovers something he hadn't bargained for.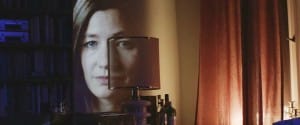 FREIHEIT | Jan Speckenbach | Slovakia/German/English | 100′
A mother goes away, leaving her husband and their two children in limbo. She is driven by a force she cannot ignore: freedom. In Vienna, Nora wanders through a museum, succumbs to a flirtation and then thumbs a lift to Bratislava. Nora conceals her origin behind small lies, changes her appearance, finds work as a chambermaid and makes friends with the young Slovak woman Etela, a stripper, and her husband Tamás, a cook. Meanwhile in Berlin, Philip tries to keep his family and job as well as his affair with Monika going. Against his own convictions, he, a lawyer, defends a xenophobic youngster, struggles with the role of single parent. Philip finds an – albeit unconscious – ear for his worries in the figure of a coma patient… The freedom Nora is longing for becomes Philip's chains.
PIAZZA GRANDE – all World Premieres unless stated
Amori Che Non Sanno Stare Al Mondo | Francesca Comencini (Italy)
Atomic Blonde | David Leitch (US) (Euro Premiere)
Chien | Samuel Benchetrit (France/Belgium)
Demain Et Tous Les Autres Jours | Noémie Lvovsky (France)
Drei Zinnen | Jan Zabeil
Good Time | Ben Safdie, Joshua Safdie  (US) (Cannes Premiere)
Gotthard – One Life, One Soul | Kevin Merz (US)
I Walked With A Zombie | Jacques Tourneur (Classic)
Iceman | Felix Randau (Germany
Laissez Bronzer Les Cadavres | Hélène Cattet, Bruno Forzani
Lola Pater | Nadir Moknèche
Sicilia! | Jean-Marie Straub, Danièle Huillet
Sparring | Samuel Jouy
The Big Sick | Michael Showalter (Sundance Premiere)
The Song Of Scorpions | Anup Singh
What Happened To Monday? | Tommy Wirkola
CINEASTI DEL PRESENTE | COMPETITION | World Premieres
3/4 By Ilian Metev (Bulgaria)
Abschied Von Den Eltern | Astrid Johanna Ofner (Germany)
Beach Rats | Eliza Hittman (US) (International Premiere) 
Cho-Haeng (The First Lap) | Kim Dae-Hwan (Korea) (International Premiere)
Dene Wos Guet Geit | Cyril Schäublin (Swiss German)
Distant Constellation | Shevaun Mizrahi (USA)
Easy | Andrea Magnani (Italy)
Edaha No Koto (Sweating The Small Stuff) | Ninomiya Ryutaro (Japan)
Il Monte Delle Formiche By Riccardo Palladino (Italy)
Le Fort Des Fous By Narimane Mari (France/Greece/Qatar)
Meteorlar By Gürcan Keltek (Turkey)
Milla |  Valerie Massadian (France/Portugal)
Person To Person | Dustin Guy Defa (US) (International Premiere)
Sashishi Ded (Scary Mother) Georgia/Estonia)| Ana Urushadze
Severina | Felipe Hirsch (BraziL)
Verão Danado | Pedro Cabeleira (Portugal
2017 LOCARNO FESTIVAL LINEUP | AUGUST 2 -12 2017