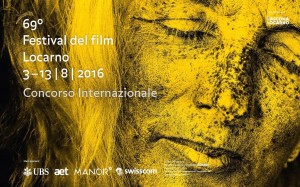 Known for its edgy and eclectic selection of international titles, the Locarno International film festival takes place each year in the town's Piazza Grande in temperatures that often sizzle in the late 30s promising a scorching experience and adding a surreal touch to Carlo Chatrain's ambitious programming.
This year's festival runs from 3-13 August opens with US title THE GIRL WITH ALL THE GIFTS and closing on a Hindu note with Ashutosh Gowaricker's MOHENIJO DAHO in a programme that includes 17 world premieres and the latest from Alejandro Jodorowsky – who this year receives a Pardo d'Onore – Arturo Ripstein (International Jury President) Rafi Pitts, Edgar Reitz, Bill Pullman and Radu Jude.
The festival offers a chance to see the latest films from Cannes in the presence of European stars such as Dario Argento – who presides over the Concorso del Presente jury – Valeria Bruni Tedeschi and Ken Loach.  And where would be without the doyenne of the European circuit Isabelle Huppert?
This year's festival celebrates the work of US film director Roger Corman and there will be a retrospective dedicated to 'Cinema in the young Federal Republic of Germany from 1949 to 1963' while the Open Doors focus showcases eight countries in South Asia: Afghanistan, Bangladesh, Bhutan, Maldives, Myanmar, Nepal, Pakistan and Sri Lanka.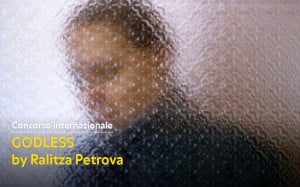 GODLESS by Ralitza Petrova GOLDEN LEOPARD WINNER
BEST ACTRESS: IRENA IVANOVA
Bulgaria/Denmark/France – 2016 – 99'
with Irena Ivanova, Ivan Nalbantov, Ventzislav Konstantinov, Alexandr Triffonov
World Premiere, First feature
O ORNITÓLOGO by João Pedro Rodrigues | BEST DIRECTOR 
Portugal/France/Brazil – 2016 – 118'
with Paul Hamy, Xelo Cagiao, Wen Han, Chan Sua Lin
World Premiere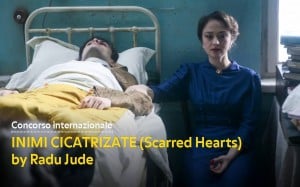 INIMI CICATRIZATE (Scarred Hearts) by Radu Jude | SPECIAL JURY PRIZE
Romania/Germany – 2016 – 141'
with Lucian Teodor Rus, Ivana Mladenovic, Ilinca Harnut, Serban Pavlu, Marian Olteanu, Alexandru Dabija, Dana Voicu
World Premiere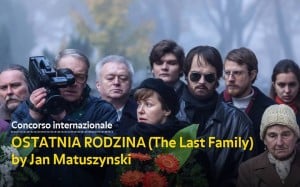 OSTATNIA RODZINA (The Last Family) by Jan Matuszynski
BEST ACTOR | ANDRZEJ SEWERYN
Poland – 2016 – 122'
with Andrzej Seweryn, Dawid Ogrodnik, Aleksandra Konieczna, Andrzej Chyra
World Premiere
Special tributes will focus on the l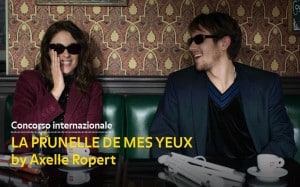 ate filmmakers Abbas Kiarostami and Michael Cimino.
THE FULL LINE-UP
Piazza Grande
AM TAG, ALS DER REGEN KAM by Gerd Oswald
Federal Republic of Germany (FRG) – 1959 – 85'
with Mario Adorf, Christian Wolff, Gert Fröbe, Corny Collins
CESSEZ-LE-FEU by Emmanuel Courcol
France – 2016 – 103'
with Romain Duris, Grégory Gadebois
COMBOIO DE SAL E AÇUCAR by Licinio Azevedo
Portugal/Mozambique/France/South Africa/Brazil – 2016 – 93'
with Matamba Joaquim, Melanie Rafael, Tiago Justino, António Nipita, Sabina Fonseca World Premiere
DANS LA FORÊT by Gilles Marchand
France/Sweden – 2016 – 103'
with Jérémie Elkaïm, Timothé Vom Dorp, Théo Van de Voorde, Sophie Quinton
World Premiere
INTERCHANGE by Dain Iskandar Said
Malaysia/Indonesia – 2016 – 102'
with Shaheizy Sam, Nicholas Saputra, Prisia Nasution
JASON BOURNE by Paul Greengrass
USA – 2016 – 123'
with Matt Damon, Alicia Vikander, Julia Stiles, Tommy Lee Jones, Riz Ahmed, Vincent Cassel
LE CIEL ATTENDRA by Marie-Castille Mention-Schaar
France – 2016 – 105'
with Clotilde Courau, Sandrine Bonnaire, Noémie Merlant, Naomi Amarger
World Premiere
MOHENJO DARO by Ashutosh Gowariker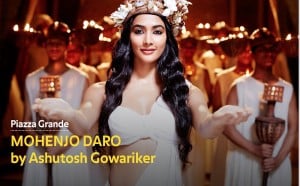 India – 2016 – 153'
with Hrithik Roshan, Pooja Hegde
MOKA by Frédéric Mermoud
France/Switzerland – 2016 – 89'
with Emmanuelle Devos, Nathalie Baye, Diane Rouxel, Samuel Labarthe, David Clavel
World Premiere
PAULA by Christian Schwochow
Germany/France – 2016 – 123'
with Carla Juri, Albrecht Abraham Schuch, Roxane Duran, Joel Basman, Stanley Weber
World Premiere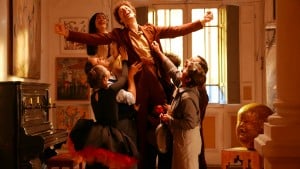 POESÍA SIN FIN by Alejandro Jodorowsky
France/Chile – 2016 – 128'
with Adan Jodorowsky, Pamela Flores, Brontis Jodorowsky, Leandro Taub
TEO-NEOL (The Tunnel) by Kim Seong-hun
South Corea – 2016 – 132'
with Ha Jung-woo, Oh Dal-su, Bae Doona
International Premiere
THE GIRL WITH ALL THE GIFTS by Colm McCarthy
United Kingdom/USA – 2016 – 110'
with Gemma Arterton, Paddy Considine, Glenn Close, Sennia Nanua, Anamaria Marinca, Fisayo Akinade, Anthony Welsh, Dominique Tipper
World Premiere
VINCENT by Christophe Van Rompaey
France/Belgium – 2016 – 118
with Alexandra Lamy, Spencer Bogaert, Barbara Sarafian, Geert Van Rampelberg, Fred Epaud
World Premiere
VOR DER MORGENRÖTE – STEFAN ZWEIG IN AMERIKA by Maria Schrader
Germany/France/Austria – 2016 – 106'
with Josef Hader, Barbara Sukowa, Aenne Schwarz, Matthias Brandt, Charly Hübner
International Premiere
INTERNATIONAL COMPETITION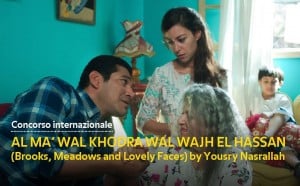 AL MA' WAL KHODRA WAL WAJH EL HASSAN (Brooks, Meadows and Lovely Faces) by Yousry Nasrallah
Egypt – 2016 – 115'
with Laila Eloui, Mena Shalaby, Bassem Samra, Ahmed Daoud, Sabrine, Alaa Zenhom, Mohamed Sharnouby, Lama Kotkot, Enaam Saloussa, Mohamed Farag, Zeina Mansour
World Premiere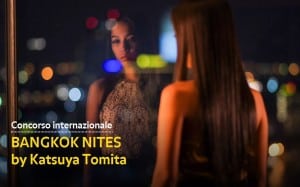 BANGKOK NITES by Katsuya Tomita
Japan/France/Thailand/Laos – 2016 – 183'
with Subenja Pongkorn, Sunun Phuwiset, Chutlpha Promplang, Tanyarat Kongphu, Sarinya Yongsawat, Hitoshi Ito, Yohta Kawase
World Premiere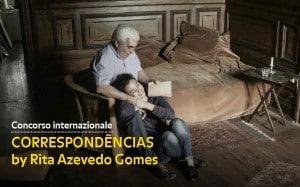 CORRESPONDÊNCIAS by Rita Azevedo Gomes
Portugal – 2016 – 145'
with Eva Truffaut, Pierre Léon, Rita Durão, Anna Leppänen, Luís Miguel Cintra
World Premiere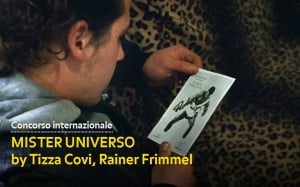 DAO KHANONG (By the Time It Gets Dark) by Anocha Suwichakornpong
Thailand/Netherlands/France/Qatar – 2016 – 105'
with Arak Amornsupasiri, Atchara Suwan, Visra Vichit-Vadakan, Inthira Charoenpura, Rassami Paoluengtong, Penpak Sirikul, Apinya Sakuljaroensuk, Waywiree Ittianunkul
World Premiere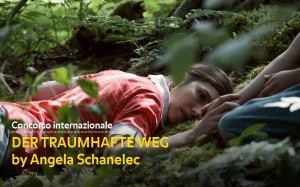 DER TRAUMHAFTE WEG by Angela Schanelec
Germany – 2016 – 86'
with Miriam Jakob, Thorbjörn Björnsson, Maren Eggert, Philip Hayes, Anaïa Zapp
World Premiere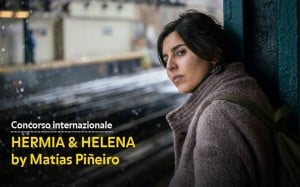 HERMIA & HELENA by Matías Piñeiro
USA/Argentina – 2016 – 87'
with Agustina Muñoz, María Villar, Mati Diop, Julian Larquier, Keith Poulson, Dan Sallitt, Laura Paredes, Dustin Defa, Gabi Saidón, Romina Paula
World Premiere
JEUNESSE by Julien Samani
France/Portugal – 2016 – 83'
with Kevin Azaïs, Samir Guesmi, Jean-François Stévenin
World Premiere, First feature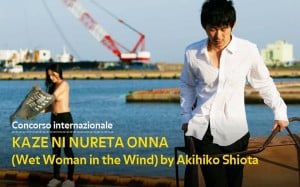 KAZE NI NURETA ONNA (Wet Woman in the Wind) by Akihiko Shiota
Japan – 2016 – 77'
with Yuki Mamiya, Tasuku Nagaoka, Ryushin Tei, Takahiro Kato, Michiko Suzuki
World Premiere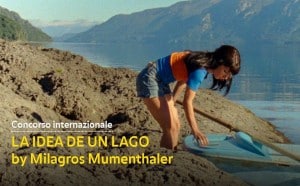 LA IDEA DE UN LAGO by Milagros Mumenthaler
Switzerland/Argentina/Qatar – 2016 – 82'
with Carla Crespo, Rosario Bléfari, Malena Moiron Production: Alina film, Ruda Cine
World Premiere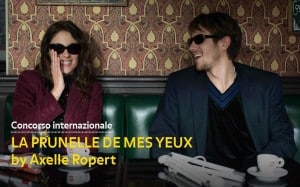 LA PRUNELLE DE MES YEUX by Axelle Ropert
France – 2016 – 90'
with Mélanie Bernier, Bastien Bouillon, Antonin Fresson, Chloé Astor, Swann Arlaud
World Premiere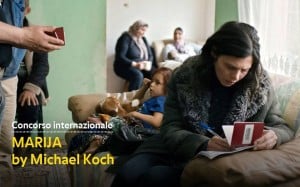 MARIJA by Michael Koch
Germany/Switzerland – 2016 – 100'
with Margarita Breitkreiz, Georg Friedrich, Olga Dinnikova, Sahin Eryilmaz
World Premiere, First feature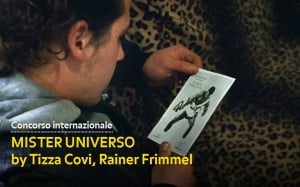 MISTER UNIVERSO by Tizza Covi, Rainer Frimmel
Austria/Italy – 2016 – 90'
with Tairo Caroli, Wendy Weber, Arthur Robin, Lilly Robin
World Premiere
SLAVA (Glory) by Kristina Grozeva, Petar Valchanov
Bulgaria/Greece – 2016 – 101'
with Stefan Denolyubov, Margita Gosheva
World Premiere
FILMMAKERS OF THE PRESENT
AFTERLOV by Stergios Paschos
Greece – 2016 – 94'
with Haris Fragoulis, Iro Bezou
World Premiere, First feature
AKHDAR YABES (Withered Green) by Mohammed Hammad
Egypt – 2016 – 72'
with Hiba Ali, Asmaa Fawzy, Jhone Ikram Hanna, Ahmed Hammad, Samia Hammad, Tamer Abdul Hamid, Ikram Hanna, Nabil Samy, Saad Amer, Basant Khalifa
World Premiere, First feature
DESTRUCTION BABIES by Tetsuya Mariko
Japan – 2016 – 108'
with Yuya Yagira, Masaki Suda, Nana Komatsu, Nijiro Murakami
International Premiere
DONALD CRIED by Kris Avedisian
USA–2016–85'
with Kris Avedisian, Jesse Wakeman, Kyle Espeleta, Louisa Krause
International Premiere, First feature
EL AUGE DEL HUMANO by Eduardo Williams
Argentina/Brazil/Portugal – 2016 – 95'
with Sergio Morosini, Shine Marx, Domingos Marengula, Chai Fonacier, Irene Doliente Paña, Manuel Asucan, Rixel Manimtim
World Premiere, First feature
EL FUTURO PERFECTO by Nele Wohlatz
Argentina – 2016 – 65'
with Xiaobin Zhang | World Premiere, First feature
GORGE CŒUR VENTRE by Maud Alpi
France – 2016 – 82'
with Virgile Hanrot, Dimitri Buchenet
World Premiere, First feature
I HAD NOWHERE TO GO by Douglas Gordon
Germany – 2016 – 100'
with Jonas Mekas
World Premiere
IL NIDO by Klaudia Reynicke
Switzerland/Italy – 2016 – 80'
with Ondina Quadri, Fabrizio Rongione, Diego Ribon, Sonia Gessner
World Premiere
ISTIRAHATLAH KATA-KATA (Solo, Solitude) by Yosep Anggi Noen
Indonesia – 2016 – 97'
with Gunawan Maryanto, Marissa Anita, Eduward Manalu, Melanie Subono
World Premiere
L'INDOMPTÉE by Caroline Deruas
France – 2016 – 98'
with Clotilde Hesme, Jenna Thiam, Tchéky Karyo, Bernard Verley, Pascal Rénéric, Marilyne Canto, Lolita Chammah, Tanya Lopert, Filippo Timi, Renato Carpentieri
World Premiere, First feature
MAÑANA A ESTA HORA by Lina Rodríguez
Colombia/Canada – 2016 – 85'
with Laura Osma, Maruia Shelton, Francisco Zaldua, Clara Monroy, Catalina Cabra, Francisco Restrepo, Juan Miguel Santana, Juan Pablo Cruz, Valentina Gómez
World Premiere
PESCATORI DI CORPI by Michele Pennetta
Switzerland – 2016 – 64′
World Premiere, First feature
THE CHALLENGE by Yuri Ancarani
Italy/France/Switzerland – 2016 – 65'
World Premiere, First feature
VIEJO CALAVERA by Kiro Russo
Bolivia/Qatar – 2016 – 80'
with Julio Cesar Ticona "Tortus", Narciso Choquecallata, Anastasia Daza López, Rolando Patzi, Israel Hurtado, Elisabeth Ramírez Galván
World Premiere, First feature
SIGNS OF LIFE
300 MILES by Orwa Al Mokdad
Syria/Lebanon – 2016 – 95'
World Premiere, First feature
ANASHIM SHEHEM LO ANI (People That Are Not Me) by Hadas Ben Aroya
Israel – 2016 – 77'
with Hadas Ben Aroya, Yonatan Bar-Or, Meir Toledano, Netzer Charitt, Hagar Enosh World Premiere, First feature
ASCENT by Fiona Tan
Netherlands/Japan – 2016 – 80' with Hiroki Hasegawa, Fiona Tan
World Premiere
BEDUINO by Júlio Bressane
Brazil – 2016 – 75'
with Alessandra Negrini
World Premiere
POW WOW by Robinson Devor
USA–2016–75′
SVI SEVERNI GRADOVI (All the Cities of the North) by Dane Komljen
Serbia/Bosnia-Herzegovina/Montenegro – 2016 – 100' with Boban Kaludjer, Boris Isakovic, Dane Komljen
World Premiere, First feature
RAT FILM by Theo Anthony
USA–2016–82'
World Premiere, First feature
THE SUN, THE SUN BLINDED ME by Anka Sasnal, Wilhelm Sasnal
Poland/Switzerland – 2016 – 74' with Rafał Maćkowiak  Wilhelm Sasnal World Premiere
LOCARNO FILM FESTIVAL 3-13 AUGUST 2016