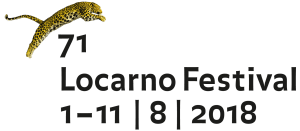 Artistic director Carlo Chatrian has unveiled his final line-up with an exciting eclectic selection of titles spanning mainstream and arthouse fare due to run at the picturesque Lake Maggiore setting from the 1st until 11th August 2018.
Piazza Grande will screen celebrated Filipino filmmaker Lino Brocka's Maynila Sa Mga Kuko Ng Liwanag alongside Spike Lee's BlacKkKlansmanactor, David Fincher's Se7en and Blaze the latest film from actor turned auteur Ethan Hawke who is also to be honoured with an Excellence Award at this year's jamboree.
There are two documentary premieres of note, screening out of competition, the first, Walking on Water (Andrey Paounov) explores the work of Bulgarian artist Christo whose Mastaba is currently gracing The Serpentine in London's Hyde Park, the second is Etre et Avoir director Nicolas Philibert's De Chaque Instant that looks at the life of nurses as they prepare for a lifetime of service. 
Amongst the feature debuts to world premiere is Aneesh Chaganty's  Searching, and an animated film Ruben Grant – Collector from Slovenian artist, filmmaker and Berlinale winner Milorad Krstic, 
Hardly catching his breath since his last film Hong Sangsoo joins the International Competition line-up with Gangyun Hotel (Hotel By The River), Abbas Fahdel's latest Yara, Radu Muntean's follow up to One Floor Below – Alice T, Dominga Sotomayor's Tarde Para Morir Joven, Sibel, from Turkish director duo Çagla Zencirci and Guillaume Giovanetti, and Britain's Richard Billingham with his debut Ray And Liz.
Playing in the Filmmakers of the Present strand there is Siyabonga from South African directorJoshua Magor, a poetic feature showcasing the lavish landscapes of a nation riddled with poverty and crime.
This year's Honorary Leopard is to go to Bruno Dumont who will present the world premiere of his mini-series Coincoin Et Les Z'inhumains screened on the Piazza after the award ceremony.
Retrospectives are always something to look forward to and Locarno 71 dedicates its classic spot to screwball comedy director Leo McCarey, with Carey Grant starrer The Awful Truth (1937) headlining the selection.
The Piazza Grande provides the biggest outdoor screening area in Europe and will be the setting for Vianney Lebasque's festival opener Les Beaux Esprits and closing film I Feel Good from Benoît Delépine and Gustave Kerverne. MT
LOCARNO INTERNATIONAL FILM FESTIVAL 2018